Top News Stories
Blog
Posts Tagged "spiritual"
February 26, 2021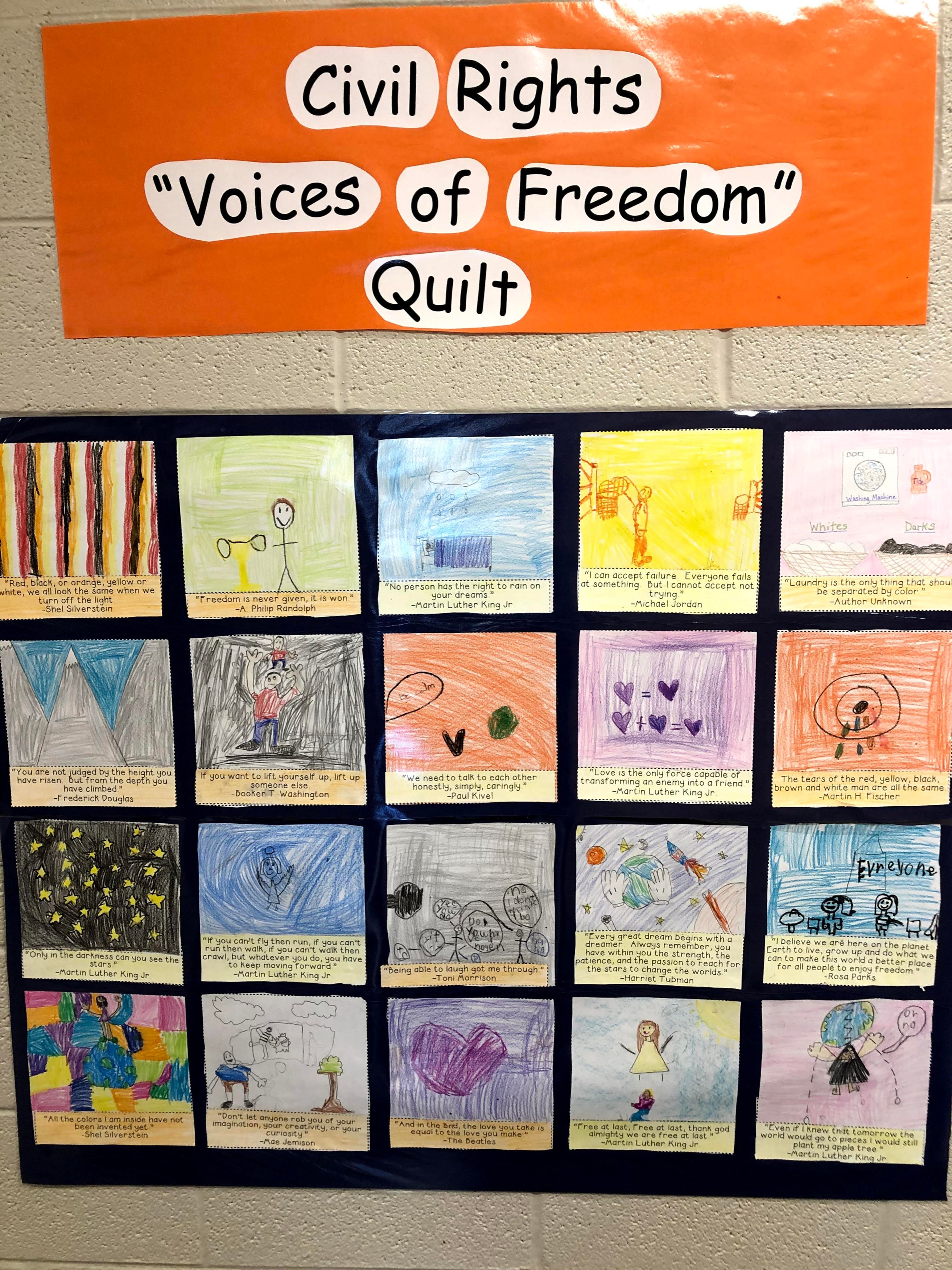 We were excited to once again celebrate Black History Month at Nashville Christian School and teach our students about the achievements of Black Americans and their central role in U.S. history.
One Black History Month activity the preschool did was learn about Astronaut Ron McNair, then counted down a balloon rocket launch! They used apples to demonstrate how we may look different on the outside, but we are the same on the inside. They loved reading about Wilma Rudolph and running on the track.
Elementary students did lots of projects and activities. Fifth grade did a research project on prominent figures in Black history and created banner research pages as the hallway display. Second grade took quotes from famous Black people throughout history and created a "voices of freedom" quilt. The students took their quotes and illustrated them to create a quilt square and put their squares together to create the quilt.
Josh Barnett's middle school Bible class completed projects on notable people and their lives and contributions. Mr. Barnett also shares a devotional each morning with our middle school, and in February, he spoke about notable Black people who were influenced by the Bible including Frederick Douglass with Psalm 137, and Thomas Andrew Dorsey with Isaiah 41:13.
Seventh and eighth graders presented their projects on a historic Black American in history class. Students were also asked to write a short reflection about their project and Black History Month.
"Black History Month is a very important month that represents the discrimination and unfairness that African Americans have faced. This month doesn't only represent the hardships, but celebrates what people have overcome and are still fighting to overcome. In school we were told to pick a person who has done a lot for Black history or is a role model for other activists and people who are brought down by the color of their skin. People should be reminded to be accepting of everyone." - Addie Latham, 8th Grade
"I think that Black History Month is important because we have to remember what they [African Americans] went through. For my project, I intentionally chose Malcolm X because I had heard his name, but never really knew who has was. It was really interesting to learn about him and the Nation of Islam. Even though I am Christian, it is still important to recognize other religions and their beliefs." - Jack Ferrier, 8th Grade
Ms. Sholl's high school history classes did group research projects about different topics involving Black history like "Impact of the Black Athlete" or the "Harlem Renaissance." They then shared them with each other on Google Classroom for discussion.
In World History, high school students studied many African Americans who made large impacts on America. Through this, they did research on certain individuals and then used that information to create Google Slide presentations that they presented to class.