Top News Stories
Blog
Posts Tagged "homecoming"
October 11, 2021
At this year's Homecoming game on October 8th, we were excited to have our alumni family back on campus. At halftime, we had the honor of inducting several more of our Hall of Fame Athletes. The alumni athletes are the cornerstone of the Nashville Christian School athletic program. We were excited to celebrate many of the athletes from the 90's in a special induction ceremony. See those most recently inducted below:
Mark Smith - Golf
Scott Moss - Football, Baseball
Tim Cooper - Football, Track & Field
Jay Harris - Football, Baseball
Jeremy Moore - Football, Basketball
Chris Amonette - Basketball, Football
Byron Page - Football, Baseball
Brandon Shanks - Football
Jody Duncan - Wrestling, Football
Stephen Elizer - Football, Baseball
Chris McCall - Football, Basketball
Jon Parsons - Football
Shane Sanders - Football
Brad Shanks - Football
Brent Morris - Football
Patrick Moss - Football, Basketball, Baseball
Kerry Byrum - Football
Winston Gaffron - Football
Michael Perkins - Football
Craig Bedore - Golf
Justin Graff - Football
Mike Mundy - Football
Ryan Perkins - Football, Track
Drew Tyner - Football, Basketball
Josh Vanatta - Football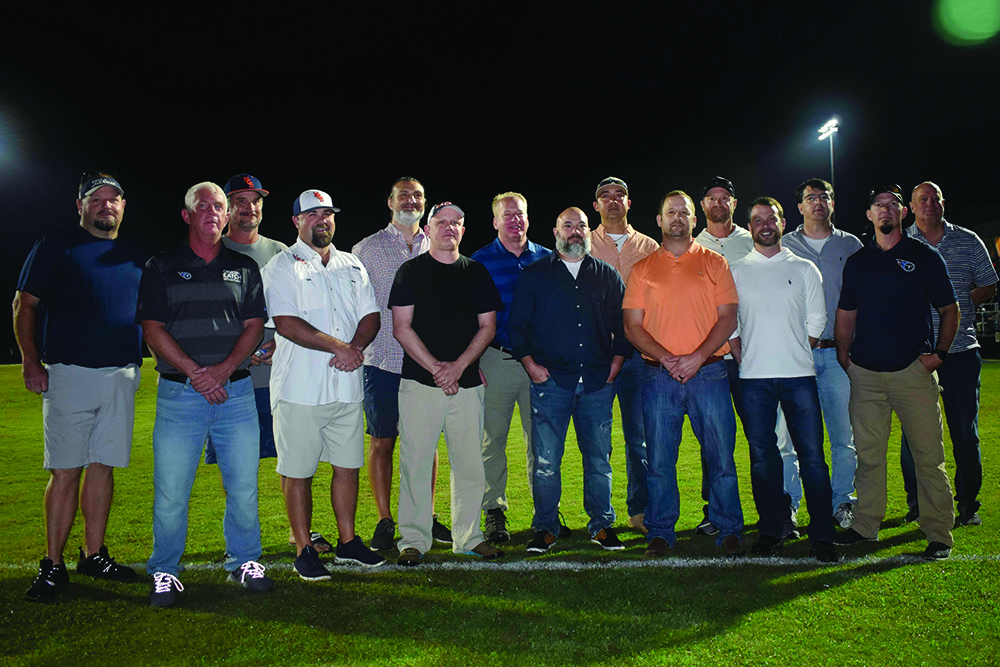 Our next induction ceremony will be on January 14th between the boys and girls basketball games vs. DCA. Stay tuned for more details on that event!
September 16, 2016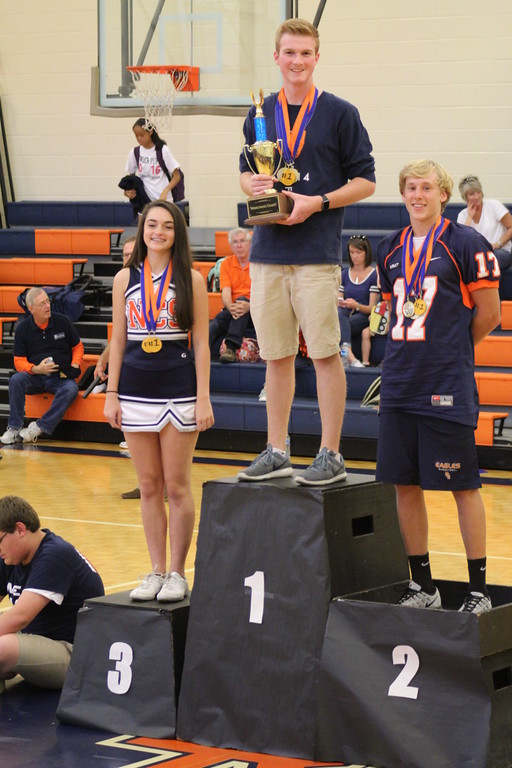 Homecoming week is always a lot of crazy fun on the campus of Nashville Christian School, and this year was no exception. This year's theme was Go for the Gold! Each high school class is awarded points throughout the week for participation in dress-up days, a banner, a class video and Friday's homecoming games.
This year's dress-up days were Hobo Day (1930's era), Fake Injury Day, Holiday Day, Salad Dressing Day (blue for bleu cheese, tropical attire for 1000 Island, etc.), and of course Friday is always Spirit Day. The banners portrayed the Eagles "Going for the Gold" against rival Jo Byrns, and the class videos were especially creative this year.
Thursday night was the annual bonfire hosted by the National Honor Society. Everyone enjoyed hanging out on tailgates, eating, and playing some yardgames while we waited for it to get dark. Once the sun went down, the senior football players continued the tradition of marching out with their torches to light the bonfire.
The week is always finished with the class games including powder puff, an egg toss, obstacle course, an intense game of Coach Bro Show Says (Simon Says) and the always highly competitive and often controversial game of musical chairs. The seniors were victorious this year taking 1st place overall for the homecoming activities.
It wouldn't be Homecoming without visits from our alumni who enjoyed dinner together in the multipurpose room before the big game.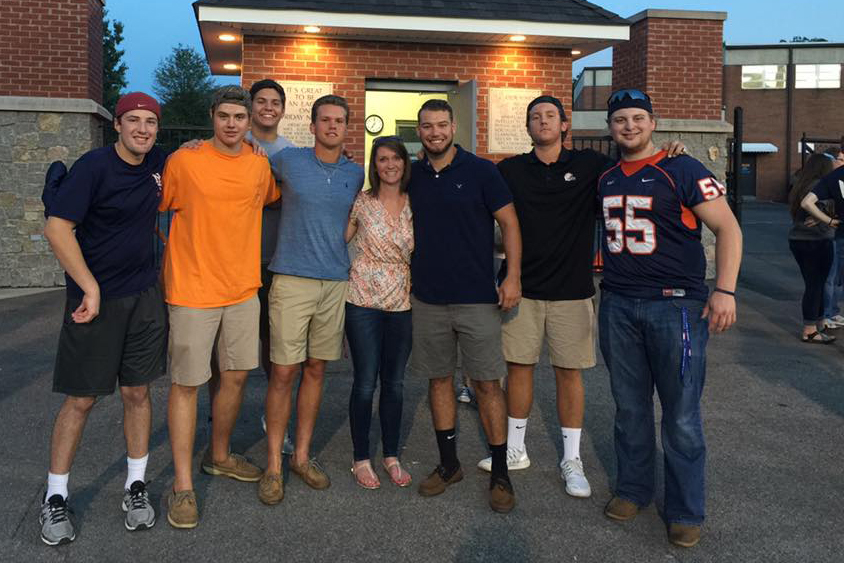 Later that night, the homecoming court took the field before the game and senior Tassy Lyles was crowned homecoming queen. The Eagles football team was unstoppable against Jo Byrns, and on their first four plays of the game, they scored three times. Lelan Wilhoite ran for 72 yards to score the first touchdown, the second was on a flea flicker to Bobby Clark, and after a great 39-yard run by Xavier Myers to get the Eagles in scoring position once again, quarterback Bryce Pemberton completed a touchdown pass to Andrew Sullivan.
Xavier Myers put more points on the board in the 2nd quarter with a 42-yard run for a touchdown to make the score 28-0 at the half. The Eagles finished off the Red Devils 51-7 with touchdowns in the 2nd half by Jesse Watson, Lelan Wilhoite and Andrew Sullivan.

Though it came a little early this year, Homecoming 2016 was another great week for Nashville Christian School and something every member of the Nashville Christian family can be proud of.