Top News Stories
Blog
Posts Tagged "diversity"
February 26, 2021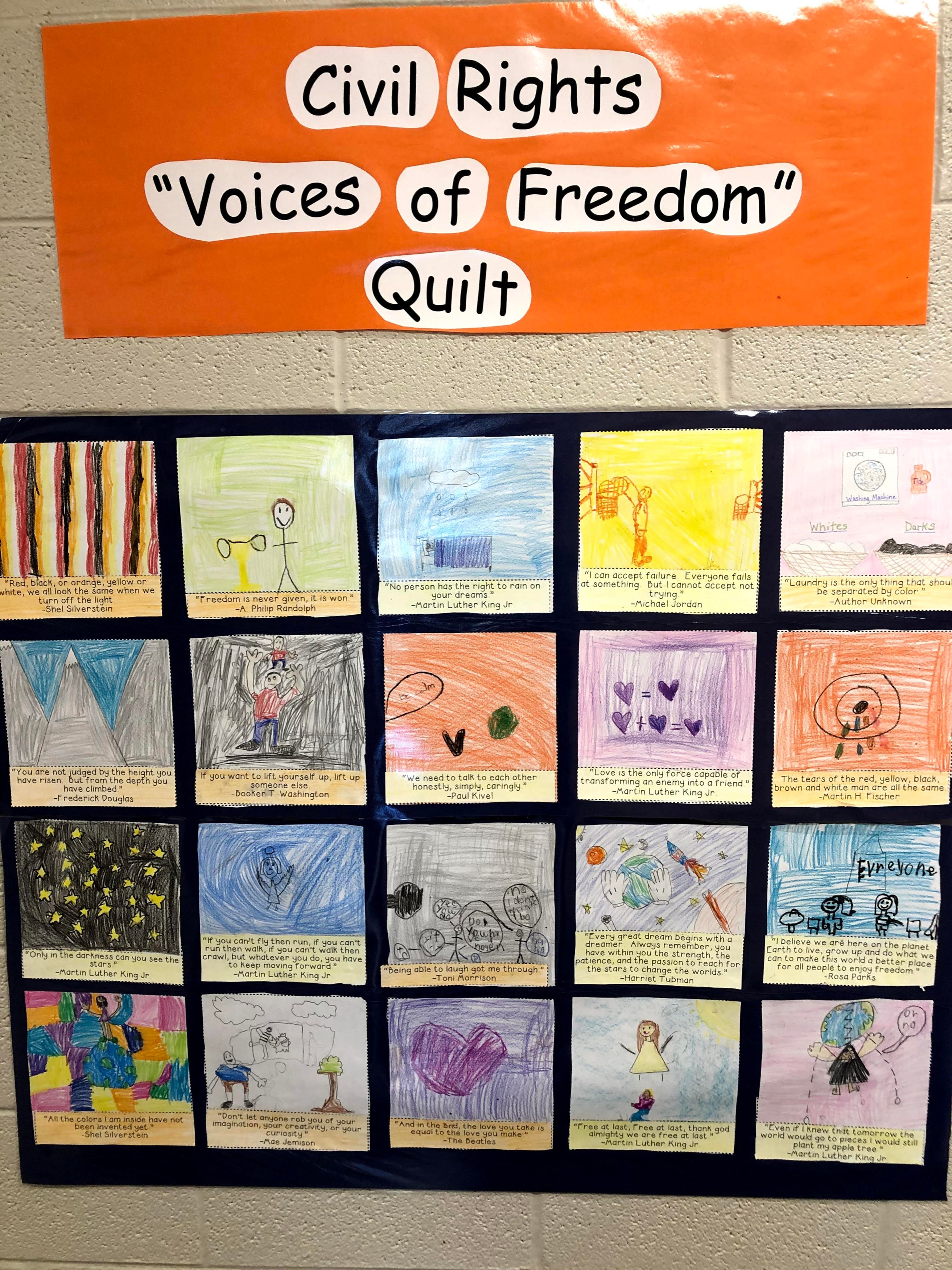 We were excited to once again celebrate Black History Month at Nashville Christian School and teach our students about the achievements of Black Americans and their central role in U.S. history.
One Black History Month activity the preschool did was learn about Astronaut Ron McNair, then counted down a balloon rocket launch! They used apples to demonstrate how we may look different on the outside, but we are the same on the inside. They loved reading about Wilma Rudolph and running on the track.
Elementary students did lots of projects and activities. Fifth grade did a research project on prominent figures in Black history and created banner research pages as the hallway display. Second grade took quotes from famous Black people throughout history and created a "voices of freedom" quilt. The students took their quotes and illustrated them to create a quilt square and put their squares together to create the quilt.
Josh Barnett's middle school Bible class completed projects on notable people and their lives and contributions. Mr. Barnett also shares a devotional each morning with our middle school, and in February, he spoke about notable Black people who were influenced by the Bible including Frederick Douglass with Psalm 137, and Thomas Andrew Dorsey with Isaiah 41:13.
Seventh and eighth graders presented their projects on a historic Black American in history class. Students were also asked to write a short reflection about their project and Black History Month.
"Black History Month is a very important month that represents the discrimination and unfairness that African Americans have faced. This month doesn't only represent the hardships, but celebrates what people have overcome and are still fighting to overcome. In school we were told to pick a person who has done a lot for Black history or is a role model for other activists and people who are brought down by the color of their skin. People should be reminded to be accepting of everyone." - Addie Latham, 8th Grade
"I think that Black History Month is important because we have to remember what they [African Americans] went through. For my project, I intentionally chose Malcolm X because I had heard his name, but never really knew who has was. It was really interesting to learn about him and the Nation of Islam. Even though I am Christian, it is still important to recognize other religions and their beliefs." - Jack Ferrier, 8th Grade
Ms. Sholl's high school history classes did group research projects about different topics involving Black history like "Impact of the Black Athlete" or the "Harlem Renaissance." They then shared them with each other on Google Classroom for discussion.
In World History, high school students studied many African Americans who made large impacts on America. Through this, they did research on certain individuals and then used that information to create Google Slide presentations that they presented to class.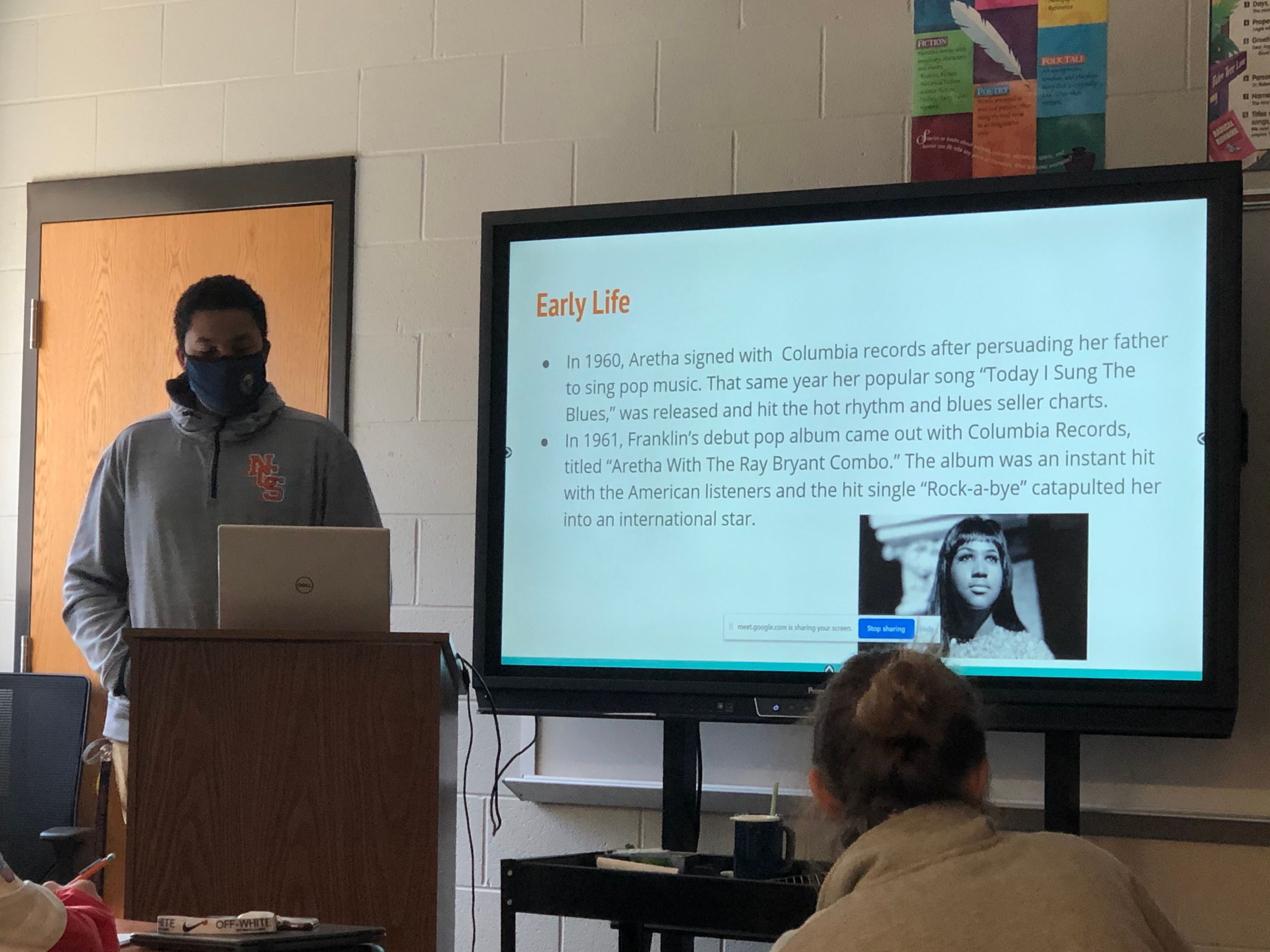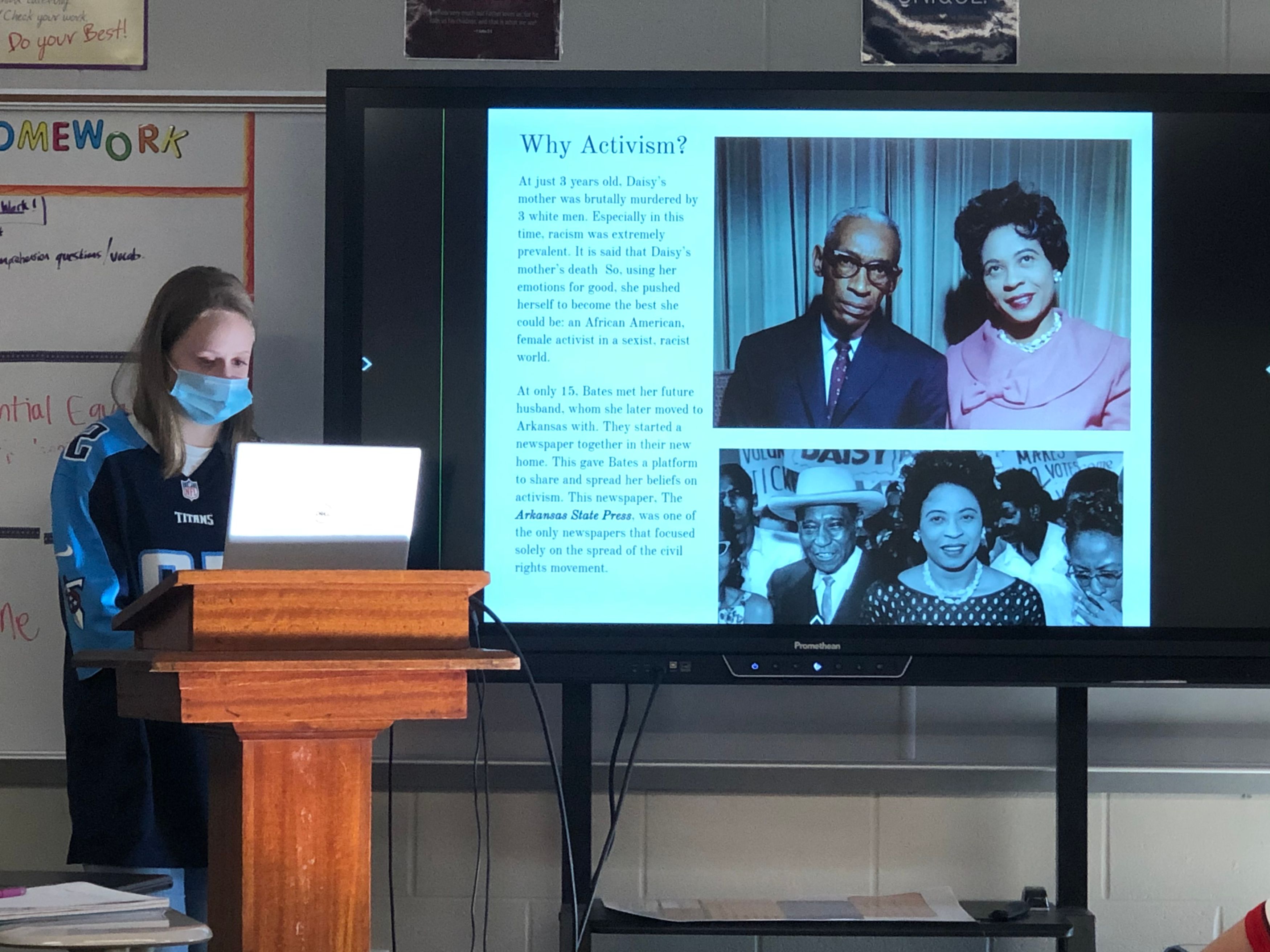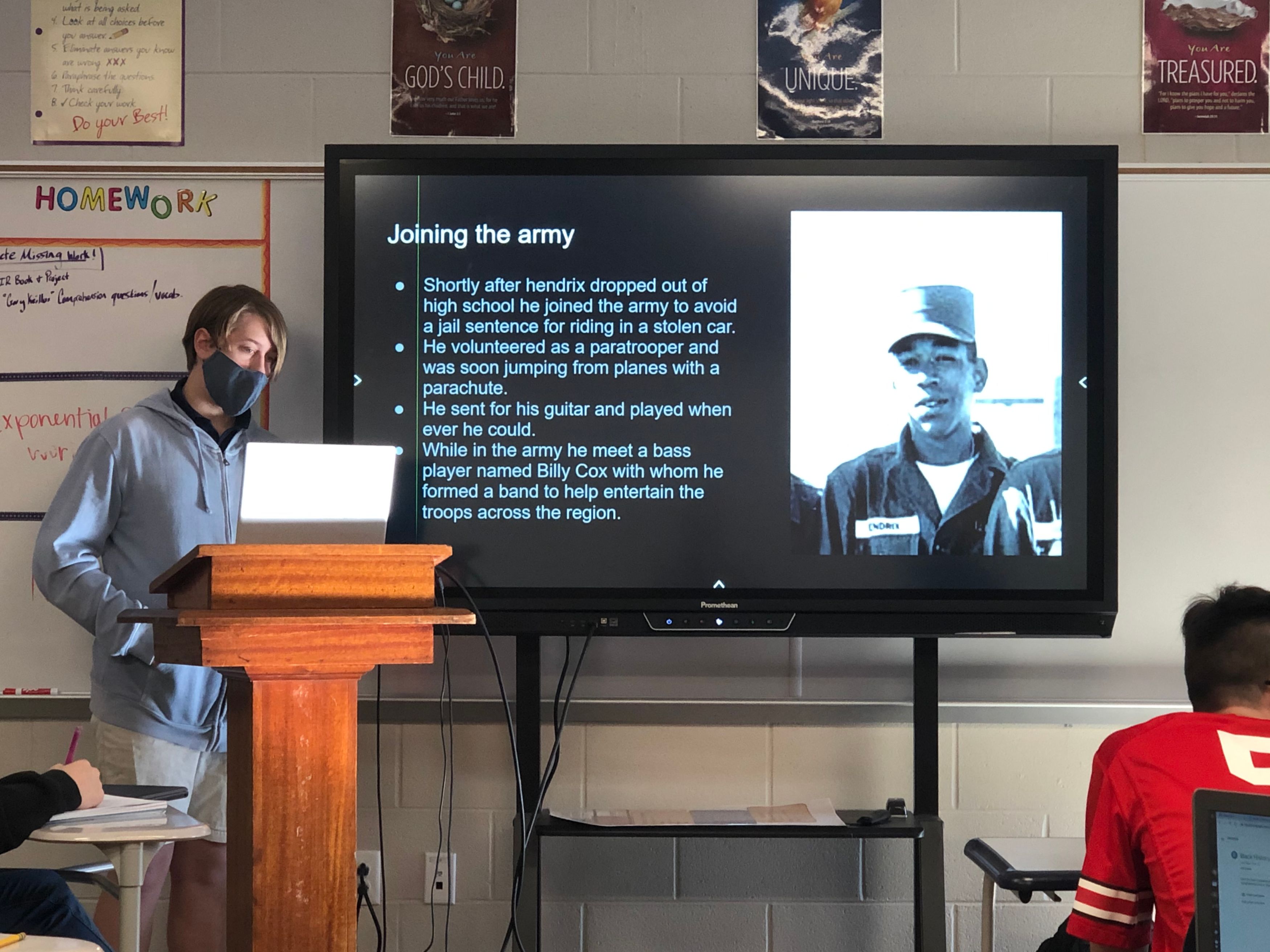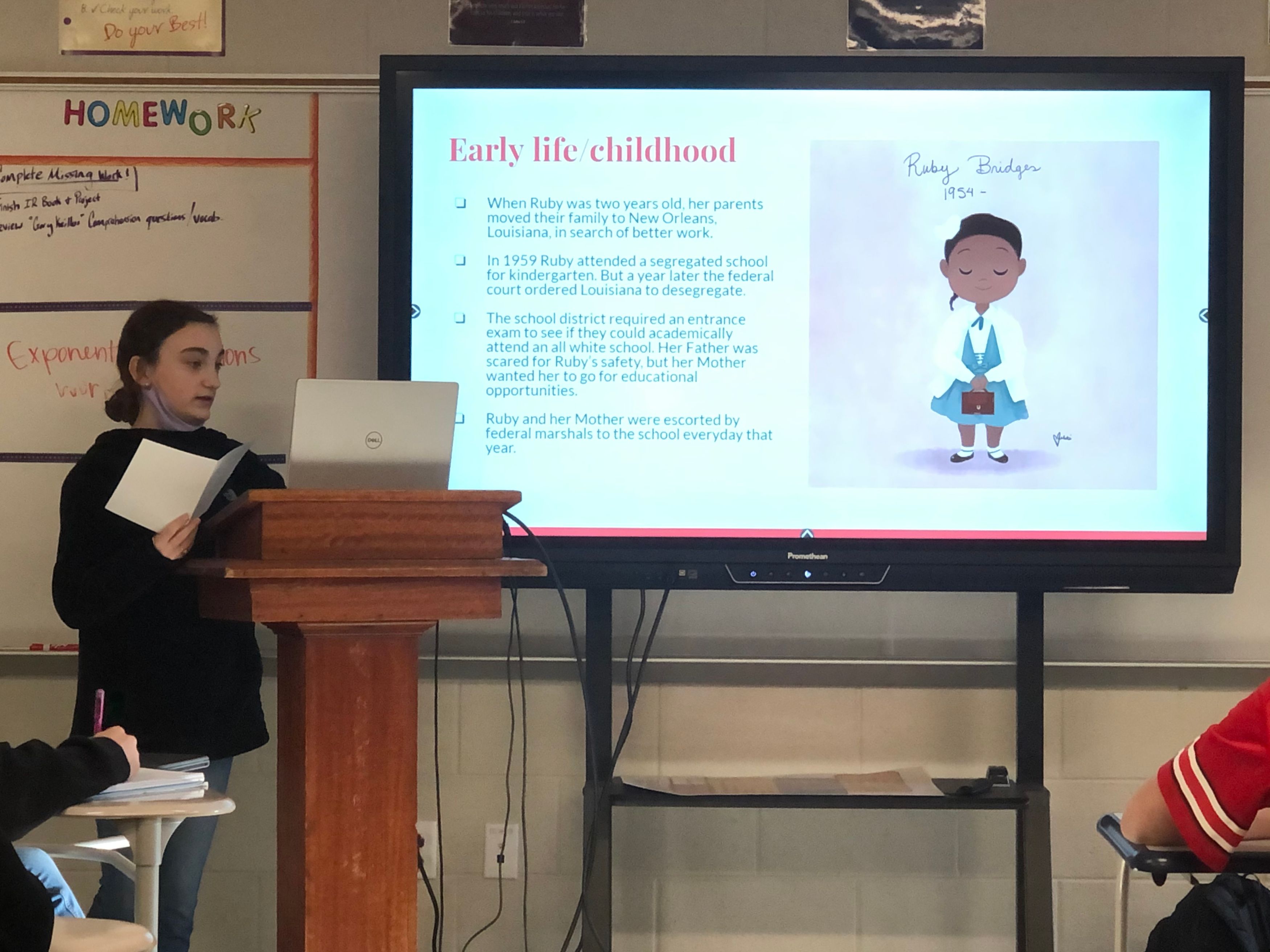 October 29, 2019
From one man He made all the nations, that they should inhabit the whole earth; and he marked out their appointed times in history and the boundaries of their lands. - Acts 17:26
"There is neither Jew nor Gentile, neither slave nor free, nor is there male and female, for you are all one in Christ Jesus." - Galatians 3:28
Sometimes, social media, talk radio, and 24-hour news channels convince us that unbreachable differences divide our community. However, as the verses above explain, a body of Christians should be a unified body. Nashville Christian School aspires to be a place where students of any race, any ethnicity, any socio-economic background, and any learning style feel welcome and included. To that end, the administration formed the Diversity Team, a group of teachers pulled from each school, athletics, and fine arts. This committee's early efforts included brainstorming a vision for our school and writing a biblically grounded mission statement.* In addition, this year they have begun to study texts about cultural competency, gather curricular resources, attend workshops, and look for speakers who bring messages that celebrate a variety of cultures and histories.
For example, September 15 through October 15 was Hispanic Heritage Month. The committee provided teachers with curricular resources as well as encouraging teachers to think of their own ways to celebrate Hispanic heritage in their classrooms. Spanish students studied the role of oxcarts in Costa Rican culture, where families utilized the carts to transport goods but also vividly painted them to represent their culture. Students then created their own oxcarts and decorated them in ways that highlighted their own family traditions. In English class, high school students studied poetry by Francisco X. Alarcón, and some wrote their own pieces of poetry. In the elementary school, first graders listened to a story read to them in Spanish by special guest reader Mr. Danny Coradazzi.
Our recognition of Hispanic Heritage Month is just the start. In the coming months, the committee hopes to help our campus become a place of celebration as we acknowledge the diversity that enriches our country. We want our campus to become a place of awareness as we consider the ways that God makes us different but also makes each of us a precious and valuable part of His family. We want students, teachers, and staff to embody unity in Christ and treat each other with love, grace, and compassion. If you are aware of any resources, workshops, books, speakers, or programs that can assist the committee, please feel welcome to reach out and share that information.
*Mission Statement: The Diversity Committee of Nashville Christian School commits to creating inclusive spaces for students of any race/ethnicity, of any social class, and with any learning needs and to equip faculty and staff to be culturally competent. The vision of the committee is that teachers, regardless of their background, will bring cultural understanding and self-awareness to their work in order to help students develop attitudes that bridge cultural differences and grow an appreciation for multiple cultural perspectives.