Top News Stories
Blog
Posts Tagged "development"
December 02, 2019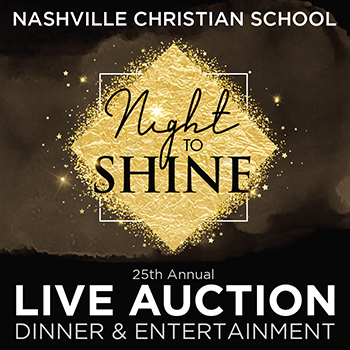 It was definitely "A Night to Shine" at this year's NCS Auction Fundraiser. Once again we sold out the event, and through the generosity of all who attended, we raised over $103,000! $51,000 of that total was raised in the last few minutes during the paddle raise. Those funds will specifically go towards a new bus, which will benefit all of our students with safe transportation to field trips, sporting events, and service opportunities.
Then entertainment for the night was extra special this year with performances by our students. A group of cast members from Annie performed two of their numbers from the show, "It's a Hard Knock Life" and "Little Girls." High school cast members of Shape of the Grave performed a powerful scene from their show about "Bloody Sunday" in Ireland 1972. The NCS Entertainers sang "Never Enough" from the popular movie The Greatest Showman. Our NCS Rock Band livened things up with "Natural Woman" and a "We Will Rock You/Beat It" compilation. Attendees got to know the fine arts faculty members through their performances as well. Kayce Green and Kevin Durham got the laughs with their rendition of "Anything You Can Do I Can Do Better" and then summoned the tears with their performance of "Our Children." Art teachers Donna Torrez and Emily Johnson painted live pieces alongside several students during the event, and all of their artwork was auctioned off at the end of the live auction. The finale was a great way to end with all the performers singing "Children Will Listen."
NCS parent Katie Reasor said, "My favorite thing about the auction this year was the entertainment! I was so touched by the enthusiasm and the talent of all of the performers. There was such a variety - traditional choral music, pop pieces and even some drama! It was fun to see Kayce Green and Kevin Durham perform together, as well. It's quite clear that they enjoy what they do! I think their enthusiasm for the arts is so apparent and has truly impacted and motivated their students."
This year's auction was my favorite one that I have ever been to! Seeing all of the different forms of artistic expression - theater, singing, painting - from all ages of students was amazing. I hope it's replicated every year," added Shelley McClary.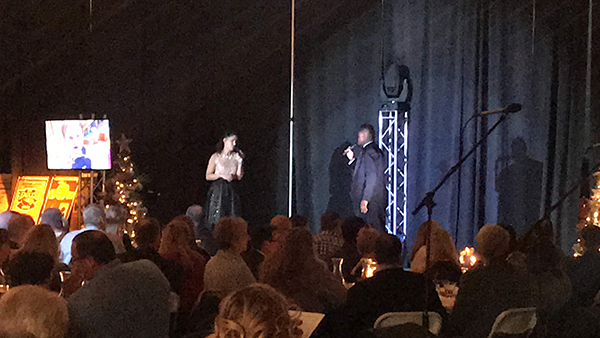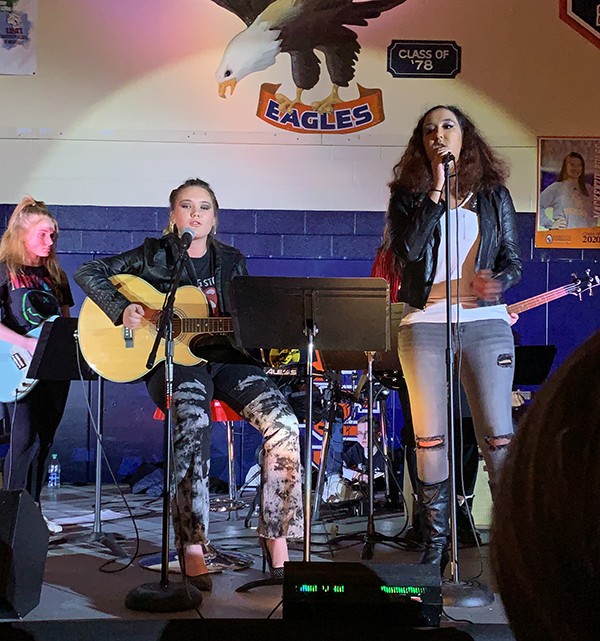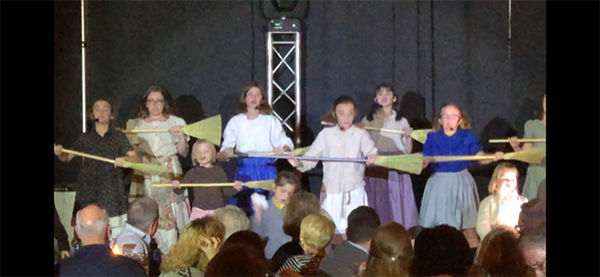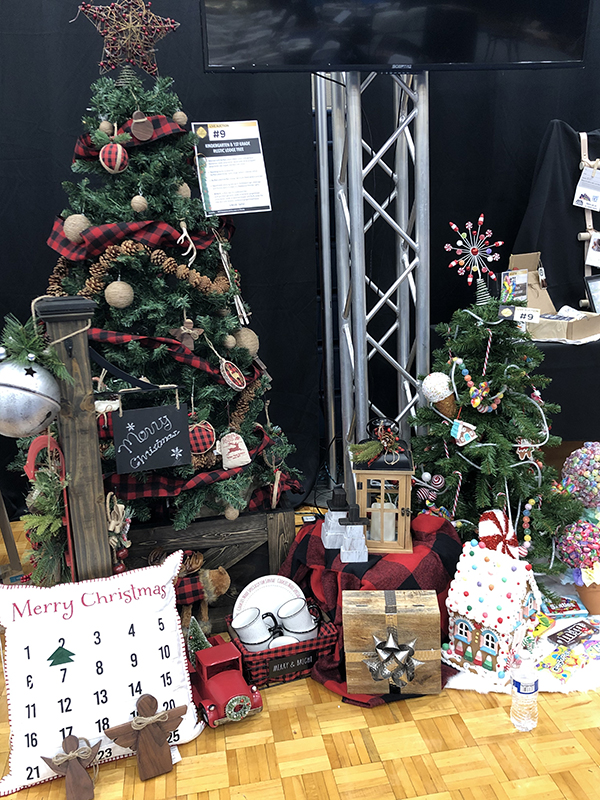 .