Top News Stories
Blog
Posts Tagged "thanksgiving"
November 27, 2018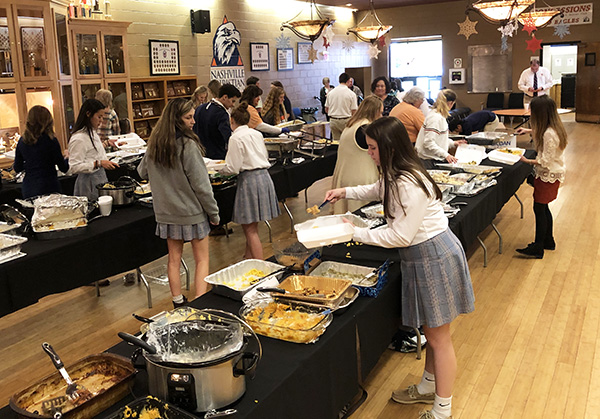 November is typically thought of as a month dedicated to giving thanks, but NCS students took that a step further and made November a month of giving back.
After a beautiful Praise and Thanksgiving service together, all NCS families K-12 shared a meal together. As usual with Thanksgiving, there were lots of leftovers. The National Honor Society arranged to have "to go" boxes ready, and students and staff immediately set about packing up the leftovers into individual meals. Coach McPherson then drove some of our high school students through the streets of downtown Nashville, looking to give those meals away to the homeless. We estimate that over 400 lives were touched by smiles, hot food, biblical messages and sweet tea that day.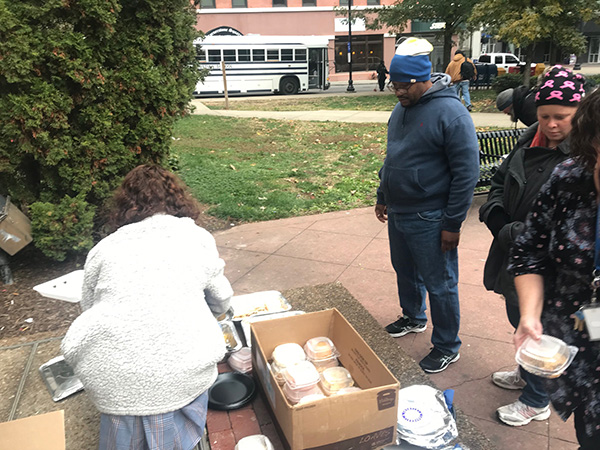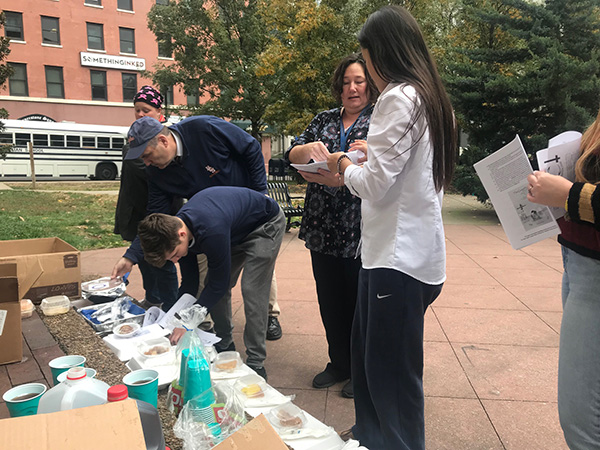 The Nashville Christian Service Club also encouraged everyone to give back by organizing a schoolwide can drive in November. Elementary students lined the halls with their food donations, middle school students held a house competition to see which house could bring in the most donations, and high school students stacked up some of their cans in the shape of a Christmas tree. When it was all said and done, we took 2,695 pounds of food to The Ark in Pegram, TN where it will be distributed to those in need. This was the largest private donation they have ever received!
Service is a staple at Nashville Christian School and a great catalyst for equipping our students to become global leaders! Go Eagles!