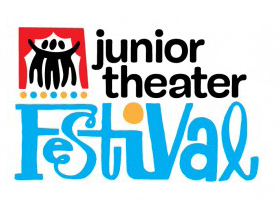 This year our Junior Theater Festival is an online extravaganza. As a competitive team this will require a heavy after school rehearsal schedule starting October 21st and going through the video deadline time of December 15th, 2020. Attendance for festival weekend of January 15th-17th of 2021 is mandatory. Team members must be able to sing, dance, and act competitively; each individual must be a dedicated team member with a great work ethic. Throughout the weekend there will be workshops, showcases and interviews with Broadway stars. We will create a 10-minute performance cut of Frozen and record it for submission. The adjudication will still be live via a webinar platform. Students who are interested in taking technical workshops and or assisting with video capture and editing can also contact Mrs. Arnold.
JTF Auditions Tuesday, October 20th from 3:00 PM - 6:00 PM. This event is typically reserved for upper elementary through high school. However, due to the nature of this year's show and the fact that it is online, we are considering 2nd -5th grade students for the roles of Little Elsa, Little Anna, Olaf and Sven or featured ensemble. Students will have an individual audition first and then join together for readings. All will dismiss at 6:00 PM. Click here to register to audition.
Students should prepare a portion of a song from Frozen JR and be prepared to sing with the track. Auditions will also include a choreography and reading portion.
Not everyone who auditions will make the team. Please consider your audition carefully; only students who are willing to commit to the rehearsal demands should register.
Contact Mrs. Arnold if you need a track.