Annual Fund 2022 - 2023
This year's goal is $455,000.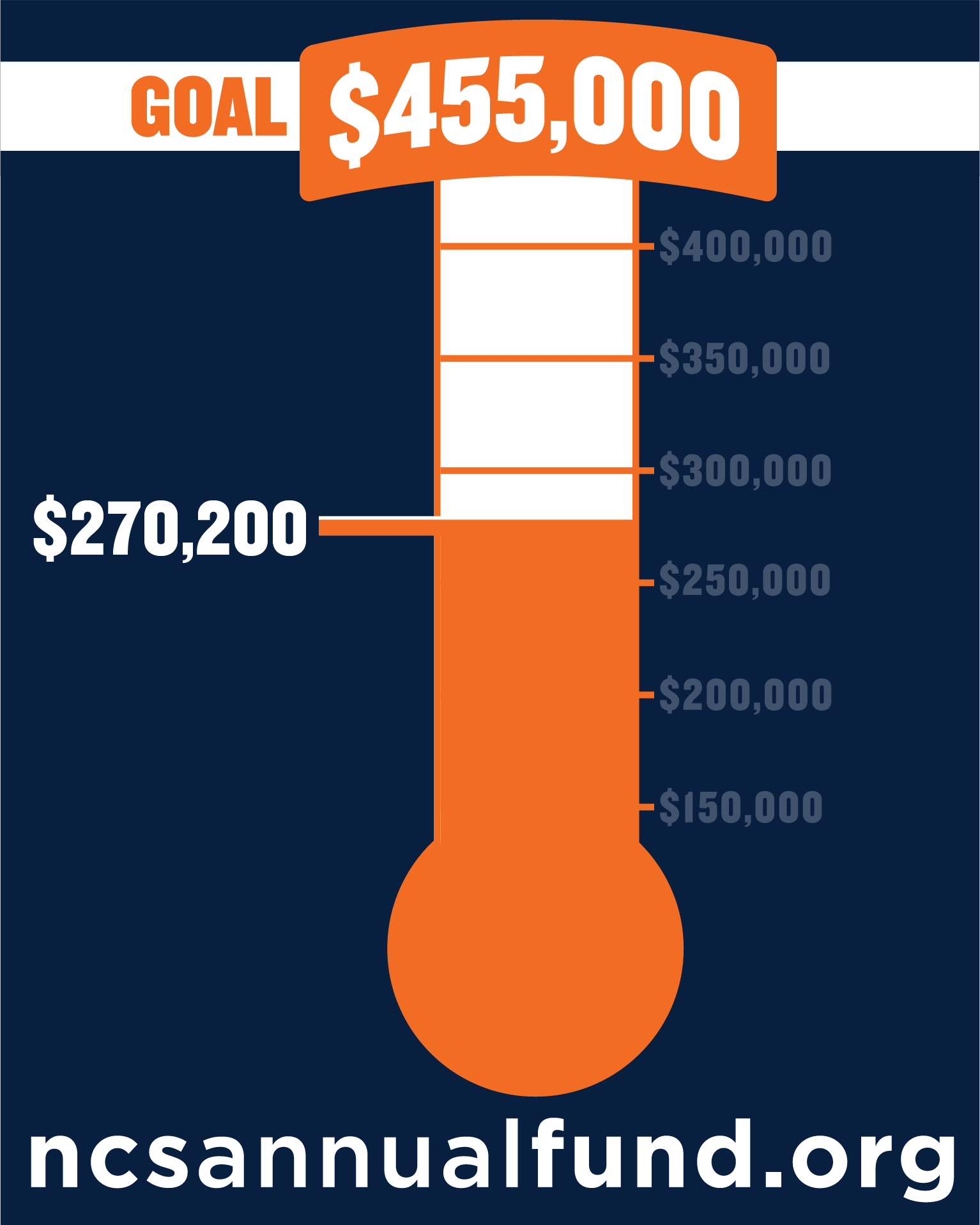 WHY DO WE NEED AN ANNUAL FUND?
The Annual Fund is not an add-on, it is part of the budget. As with all private schools, tuition dollars do not cover all the operating expenses of a school. Our students are counting on us to keep tuition affordable for families who come from a variety of socioeconomic backgrounds, and to cover things like books, art supplies, microscopes, the salary of your child's favorite teacher and much, much more.
Every single gift to the Annual Fund, regardless of the amount, is greatly appreciated. Ultimately it is the participation of everyone in the Nashville Christian family that is key, including parents, grandparents, alumni, board members, faculty and staff, and friends from the community.
We are proud to tell you that our faculty and staff have shown their commitment to you by giving more than $35,000 to this year's annual fund.
Participation from all of us in the NCS family will demonstrate our community's shared commitment to our students.
How Do I Give?
Give online at www.ncsannualfund.org
Mail a check to Nashville Christian School, 7555 Sawyer Brown Rd., Nashville, TN 37221
Give a stock gift and avoid capital gains taxes
Check with your company's HR department to see if your employer has a matching gift program
Make your gift in honor or in memory of a loved one
Contact Karen Whelan at whelank@nashvillechristian.org or 615-356-5600 for more information.