Annual Fund 2021 - 2022
This year's goal is $400,000. In celebration of our 50th Anniversary, we focused on 50 days of giving beginning November 10th. We hoped to raise 50% of our goal ($200,000) in the 50 days between November 10th and the end of 2021 and you far exceeded that goal! You can track our progress on the thermometer below!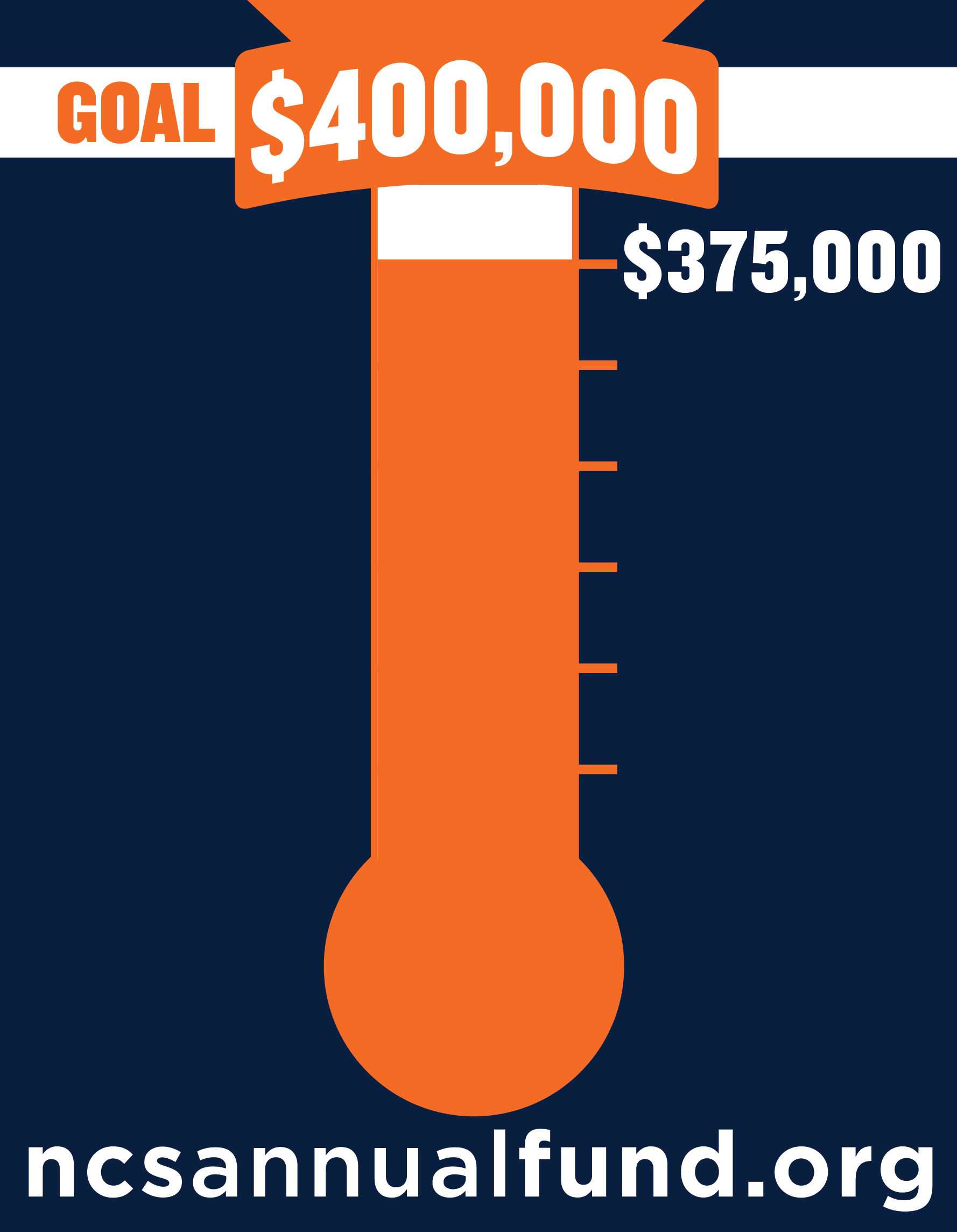 WHY DO WE NEED AN ANNUAL FUND?
The Annual Fund is not an add-on, it is part of the budget. As with all private schools, tuition dollars do not cover all the operating expenses of a school. The Annual Fund is important because it bridges the gap between tuition and our actual operating costs. The gap between tuition and actual cost for one student attending Nashville Christian School is $1800. Our students are counting on us to keep tuition affordable for families who come from a variety of socioeconomic backgrounds, and to cover things like books, art supplies, microscopes, the salary of your child's favorite teacher and much, much more. To start, we need some dedicated Bridge Builders!

Bridge the Gap
Every single gift to the Annual Fund, regardless of the amount, is greatly appreciated. Ultimately it is the participation of everyone in the Nashville Christian family that is key, including parents, grandparents, alumni, board members, faculty and staff, and friends from the community.
We are proud to tell you that our faculty and staff have shown their commitment to you by giving more than $33,000 to this year's annual fund.
Participation from all of us in the NCS family will demonstrate our community's shared commitment to our students.
Bridge Builder Levels
If you are able to fully bridge the gap for one or more students, we want to recognize you.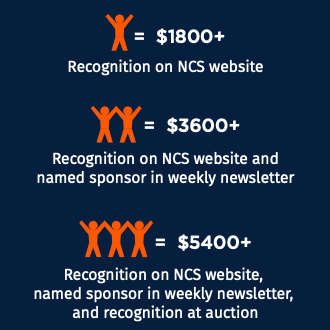 $1800+

$3600+

$5400+

Family of Funds
To better enable you to give to the programs or areas that are closest to your heart, we have divided the Annual Fund into a Family of Funds. We encourage you to direct your gift to a program that is meaningful to you. With our combined efforts, we can ensure every student benefits from Annual Fund gifts.
AREA OF GREATEST NEED
The Annual Fund Family of Funds supports students and faculty through the school's operating budget.
We believe that donating to the Annual Fund is a way that we can invest in our own children's spiritual and academic development. Christian education is a priority for us. We realize it takes more funds than just the tuition to continue to advance the programs, update technology, and offer more activities that lead to a better educational experience. — JOE & LINDY GILL NCS PARENTS
ACADEMICS
Distance learning resources, new preschool curriculum, professional development, competitive salaries
To create life-long learners in our students, Nashville Christian is committed to providing rigorous academics taught by educators who are prepared with advanced degrees and many hours of professional development. Much of our campus-wide professional development most recently has focused on research-based strategies to enhance student engagement. — JEANNE GRAHAM, 3RD GRADE TEACHER
SPIRITUAL
Speakers for chapel, special programming, access to Right Now Media
For me personally, I came to Nashville Christian to play football and to hopefully one day get a college scholarship. However, what Nashville Christian did for me spiritually is more than anything football could have ever fulfilled in my life. The mission trips, chapel speakers, and mentors helped me find the ultimate satisfaction in my life that football could have never fulfilled. I will forever be thankful they provided so many resources to me. — KYLE TIDWELL '16 STUDENT AT UT KNOXVILLE
FACILITIES
Wi-Fi on all athletic fields to support live-streaming, new roof, new desks and chairs, updates to preschool playground, professional landscaping, vinyl wrap for new bus
As our community experiences historic population growth, it is important to improve all of our facilities to better meet student needs. Upgrading our facilities and equipment enhances the educational experience by providing greater function, security and campus aesthetics. — JEFF BROTHERS DIRECTOR OF OPERATIONS
HEALTH SERVICES
AUXS safety app, additional nurse position, new clinic with isolation equipment, cot and meds, additional part-time custodial position, professional development for re-opening campus safely
As the new school nurse, I am proud of the steps the administration has taken to keep our faculty and students safe and healthy. These measures have ensured that we can continue to be on campus and meet the needs of our students.
-CARROLL BOATMAN, SCHOOL NURSE
TECHNOLOGY/ SECURITY
Chromebooks, iPads, teacher laptops, security laminate for windows, new Promethean boards and carts, enhanced bandwidth for Wi-Fi
As a grandparent of three Eagles, the security of Nashville Christian is paramount. Our students are our most precious commodity. However, we are in a rapidly changing culture and continual upgrades will become necessary. — JOHNNY MELTON NCS GRANDPARENT
FINANCIAL AID
Enhances diversity by making a way for students from various socioeconomic backgrounds, provides opportunities for exceptional students who otherwise would be unable to attend NCS.
Our financial aid program broadens the possibilities for additional families to become part of the NCS family. The average aid award is $3000, and over 20% of our K-12 students receive some form of financial aid. — RYAN MCCLARY DIRECTOR OF ADMISSIONS/ FINANCIAL AID

How Do I Give?
Give online at www.ncsannualfund.org
Mail a check to Nashville Christian School, 7555 Sawyer Brown Rd., Nashville, TN 37221
Give a stock gift and avoid capital gains taxes
Check with your company's HR department to see if your employer has a matching gift program
Make your gift in honor or in memory of a loved one
Contact Karen Whelan at whelank@nashvillechristian.org or 615-356-5600 for more information.