Top News Stories
Blog
Posts Tagged "international"
July 29, 2019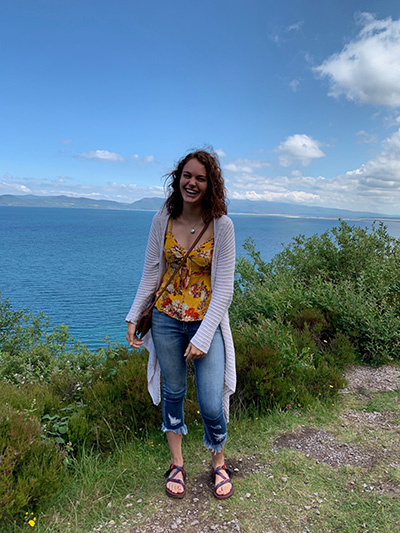 15 days. 47 people. Innumerable hours traversing Ireland and the United Kingdom by bus. Less than innumerable bathroom breaks. Nashville Christian students, teachers, parents, and faculty set off to Scotland, Ireland, England, and Wales this summer to explore some of the notable sites these countries have to offer. Here's what you missed on the 2019 NCS International Trip.
We started off in Ireland on a tour our bus driver Francis called the "ABC tour" (another bloody castle tour). We saw many castles, all of which were striking and worth exploring. To get a unique view of Ireland we did a jaunty tour at Killarney. We piled into the horse-drawn carriages and enjoyed picturesque views of the Irish countryside. The color green seemed different in Ireland: brighter, cleaner. No one could deny how beautiful the country was.
After our adventures in Ireland, we took a ferry to Wales. We went to an unfinished castle and struggled to find a staircase that actually led anywhere. Getting lost in a castle in Wales was a treat. Speaking of treats, at nearly every stop, somebody (or everybody) bought some ice cream. This sweet treat was the featured dessert of our trip. It seemed like every city had the best ice cream in the world.
Now in the UK, we boarded a new coach and started our trek. We drove through Wales and stopped a few times to enjoyed the views before we arrived in Edinburgh, our home for the next few days. With our free time in the city, we shopped, hiked, and ate. A few of us climbed Arthur's Seat, an extinct volcano. Our tour guide Margaret left us for a few days to have tea with the Queen. We helped her with her fashion choices before the big day, too. Personally, Edinburgh was one of the best stops for me, and I really enjoyed goofing around with friends and teacher. That was the best part of the trip, honestly. I was able to bound with my old teachers on a more personal level and also got to know people from school that I had very few interactions with before this.
In the last days of the trip we saw Stirling Castle and Windsor Castle. We also explore Anne Hathaway's cottage and Shakespeare's birthplace, as well as English poet William Wordsworth's house and garden. I loved seeing the homes of people I have learned about in history and English class. It was a fascinating way to connect the past to the present. Walking Wordsworth's garden, I understood why he was inspired to write so much poetry about the value of life and living it truly. I never wanted to leave.
All in all, this trip was one of the best of my life. I got to bond with everyone, and I saw some of the magnificent wonders this world has to show us. It inspired me to keep exploring. I encourage you to go on one of these trips. I learned a lot about the United Kingdom and its history, but I learned even more about the people I so often interact with without truly getting to know. I think it's a great opportunity for anyone who can take advantage of it. I'm truly glad that I did.