Top News Stories
Blog
Posts Tagged "drama"
September 25, 2018
International Honor Thespians Jack Forte and Tollie Boone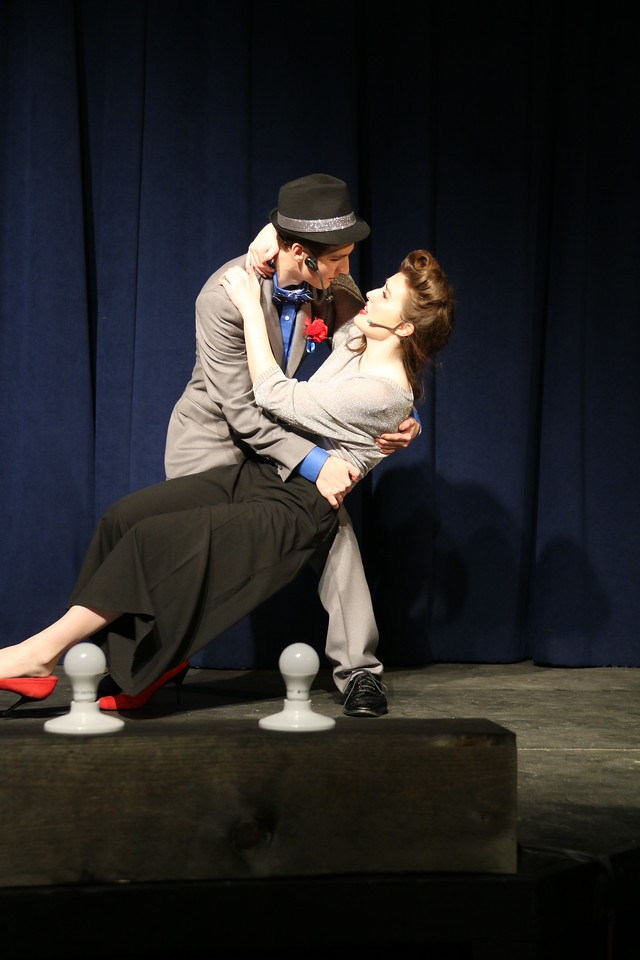 Act well your part; therein lies all the honor. This quote from Alexander Pope is the motto of the International Thespian Society. The ITS group at each school is called a troupe and is usually led by the theater teacher. Students are inducted into this theater honor society based on points earned in a variety of areas including technical theater, production, and performance. Nashville Christian School has both a Junior Thespian Troupe for 6th-8th grade students and a High School Troupe for 9th-12th grade students. Induction qualifications for the junior troupe are 50 points, while 100 points must be earned for induction into the International High School troupe.
Students are recognized for theatrical achievements and also earn scholar recognition for maintaining high GPA's during their stage productions. Here at NCS it is not unusual for our thespian students to be on the honor roll and president's list! We have had a few seniors graduate with the highest honors offered by the ITS. Jack Forte (2018) and Laura Pickard (2016) both graduated as International Honor Thespian Vice President's List Scholars. Joey Hendricks, Hendrick Shelton, and Maggie Shivers all graduated in 2016 as National Honor Thespian Vice President's List Scholars. The time it takes to reach these levels of excellence means that the thespian troupe members spend a lot of time together. Senior Tollie Boone says, "The thespian club at NCS has given me a group of people that I consider my family. They have helped me overcome many obstacles in my life and also helped me become more confident in myself. I can always count on my thespian family to have my back through everything."
Tollie is a great person to speak to about the troupe. Last year, she became our first student to reach the level of International Honor Thespian during her junior year. She earned this honor while maintaining a scholar level GPA, playing basketball and being a hydration engineer for the football team! Her passion for performing and love for technical theater have combined to keep her involved in nearly every performance on the NCS stage. Tollie started her theater career with minor roles such as a munchkin in Wizard of Oz, but grew to lead shows as James in James and the Giant Peach and Adelaide in Guys and Dolls! Most recently she was seen as Kyler in Bring it On!. What many people don't know is that Tollie is an exceptional lighting designer and brings her expertise to almost all of the shows that are produced at NCS. She plots and programs the lighting for every scene in each production.
Taylor and Tollie Head to New York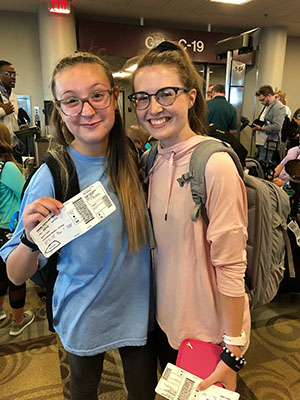 When asked about her reaction to achieving this level of recognition as a junior, she replied, "I was super happy. Being the first junior to achieve that as well made it even more special. It took so much time and dedication to the theater department performing and helping backstage but it paid off." Tollie spent a week this summer with fellow thespians Helina Butler, Taylor Dahl, Michael Dubois, and Megan Parker training in Princeton, New Jersey at the New Beginnings workshop with Peter Sklar. That experience culminated in a showcase where they performed monologues on stage at the Orpheum theater in New York. Tollie and Taylor will be returning for another intensive session over the Christmas and New Year's break. Tollie plans to major in theater in college.
NCS is proud of both our current thespians and aspiring actors and their work on and off the stage. As each of them strives to follow the path God sets before them, we know that they will continue to use the talents He has given them to glorify Him. Make sure to catch this year's performances and support the fabulous young people that make up the Fine Arts program at Nashville Christian School.