Top News Stories
Blog
Posts Tagged "wrestling"
March 02, 2021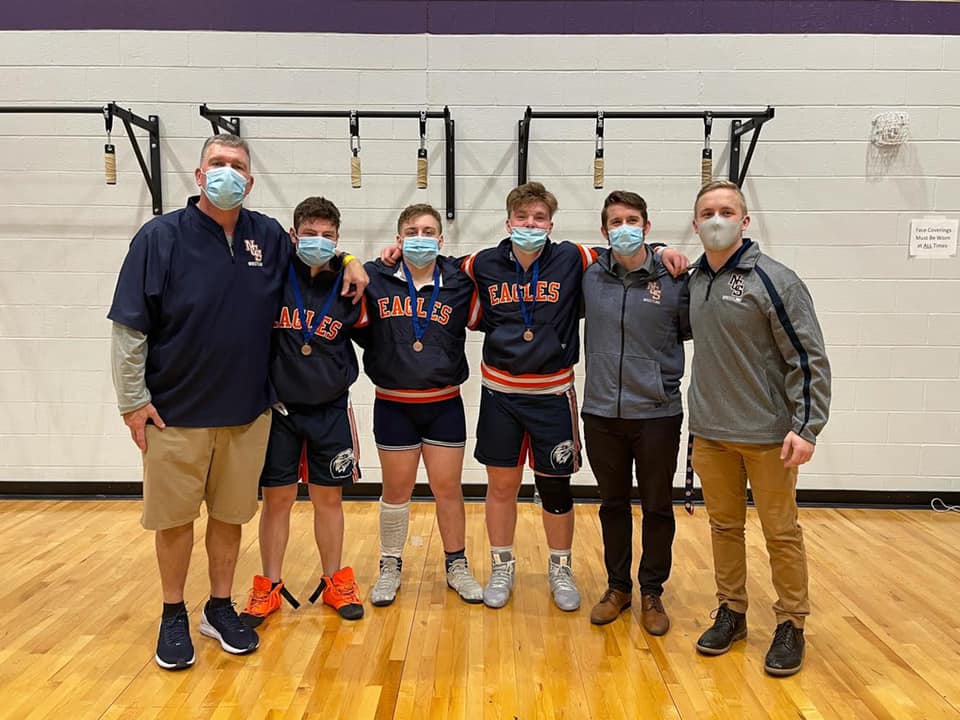 Wrestling is not, and never will be a sport for the faint of heart; and that proved to be especially true this season. From the very beginning of the season our boys learned how to fight as the underdog. Our team was especially young this year with Jonathan Hamilton, Chris Mitchell, and Davis Boatman moving up from the 8th grade to wrestle varsity. Our large freshman class of Logan Shoemaker, Myles Macdonald, Nate Thompson, and Jo-Jo Herring-Woods give us a lot of hope for where NCS wrestling will be heading in the years to come. We had no seniors, but our leadership came from Peyton Woodard, Richmond Flowers, Daniel Duncan, Logan White, and Hunter Bailey, a strong group of sophomores and juniors that continued to push both each other and their teammates throughout the season. The youngest member of the Nashville Christian Wrestling team was 6th grader, Chance Ford. Chance was the team manager and was one of the hardest workers on the mat, showing up to put in the hard work even though the middle school season had finished months ago. We are very proud to see hard work paid off with 3 state medalists this year.
At the state tournament Peyton Woodard, Richmond Flowers, and Daniel Duncan taught us the very definition of down but not out. All three suffered tough losses in the quarterfinals which made the road to the medal stand a long one. The consolation quarterfinals matched our wrestlers up with some tough competition, but after a big "win or go home" speech by Coach Satt our boys came back focused and ready to finish what they started.
Peyton Woodard moved on to the consolation semifinals with a third period pin over Montgomery Bell. This moved Peyton to the medal round where he pinned a former state medalist from Battle Ground Academy to take 5th place at the 195 weight class.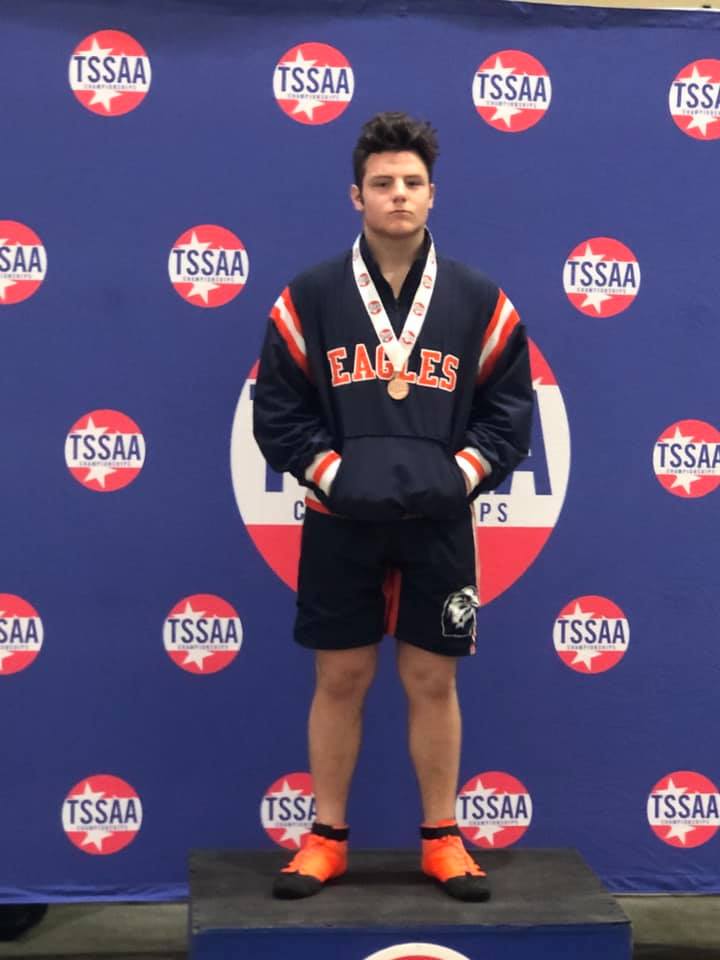 At the 220 weight class, Richmond Flowers faced Jackson Wells, this year's region champion from Brentwood Academy. Richmond had lost to Wells when the two faced at the Region Tournament, but came out ready to fight and pinned Wells halfway through the second period. Flowers went on to take 6th.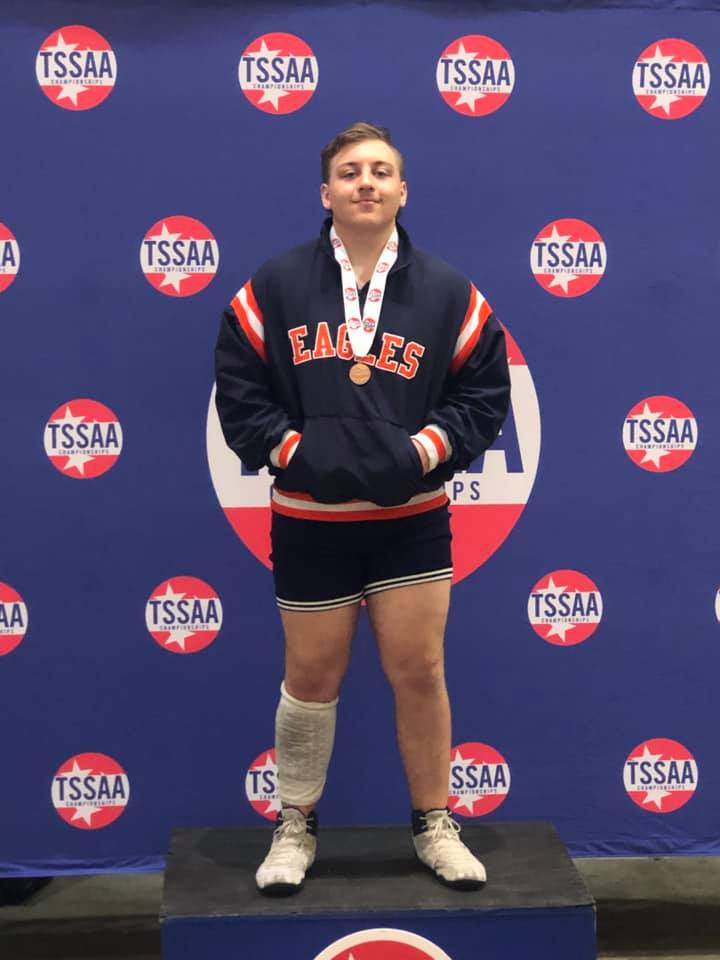 Daniel Duncan, the lightest heavyweight in Division II, went head-to-head with an experienced senior from Christian Brothers in the consolation quarter-final. The two went back and forth all match until Duncan pinned him late in the 3rd period with some great work on bottom. Duncan went on to place 6th at heavyweight.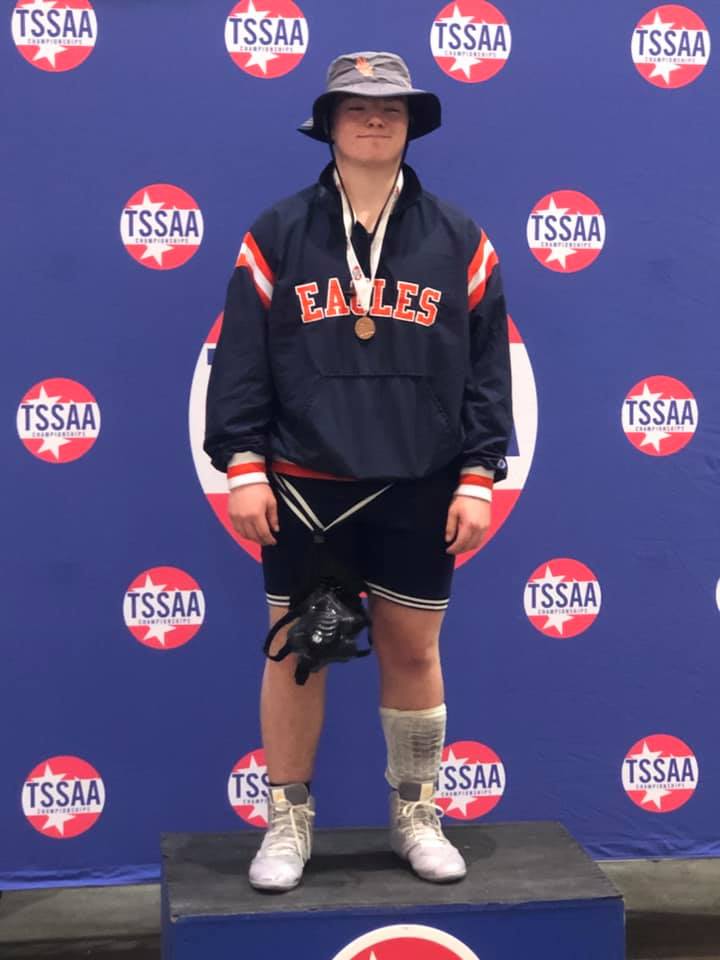 Thank you to everyone at Nashville Christian that has supported us all season, and we're so excited to see where this program goes.