Top News Stories
Blog
Posts Tagged "volleyball"
October 11, 2021
At this year's Homecoming game on October 8th, we were excited to have our alumni family back on campus. At halftime, we had the honor of inducting several more of our Hall of Fame Athletes. The alumni athletes are the cornerstone of the Nashville Christian School athletic program. We were excited to celebrate many of the athletes from the 90's in a special induction ceremony. See those most recently inducted below:
Mark Smith - Golf
Scott Moss - Football, Baseball
Tim Cooper - Football, Track & Field
Jay Harris - Football, Baseball
Jeremy Moore - Football, Basketball
Chris Amonette - Basketball, Football
Byron Page - Football, Baseball
Brandon Shanks - Football
Jody Duncan - Wrestling, Football
Stephen Elizer - Football, Baseball
Chris McCall - Football, Basketball
Jon Parsons - Football
Shane Sanders - Football
Brad Shanks - Football
Brent Morris - Football
Patrick Moss - Football, Basketball, Baseball
Kerry Byrum - Football
Winston Gaffron - Football
Michael Perkins - Football
Craig Bedore - Golf
Justin Graff - Football
Mike Mundy - Football
Ryan Perkins - Football, Track
Drew Tyner - Football, Basketball
Josh Vanatta - Football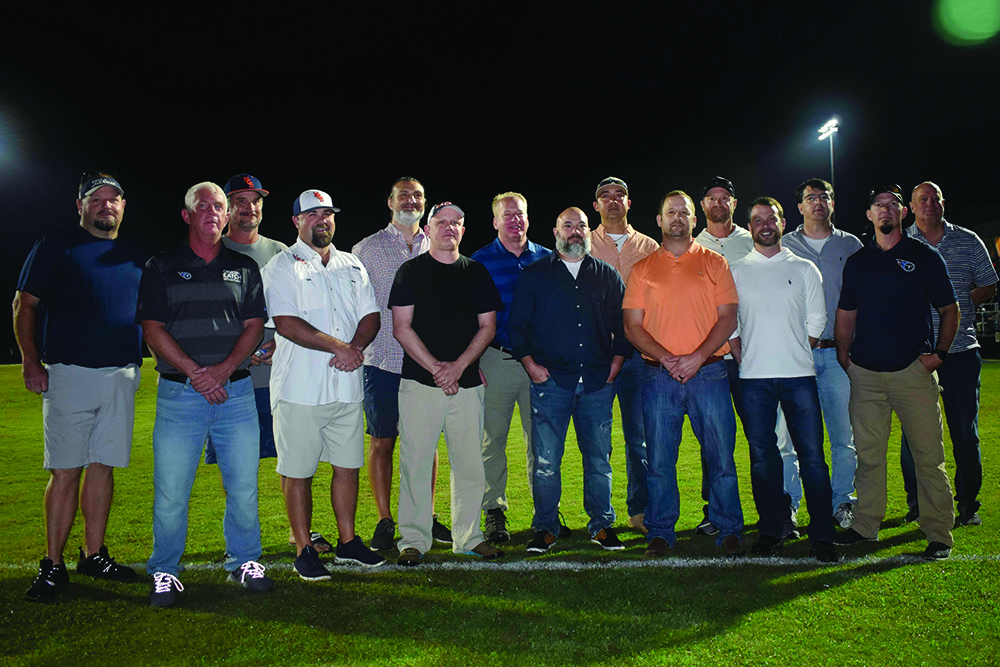 Our next induction ceremony will be on January 14th between the boys and girls basketball games vs. DCA. Stay tuned for more details on that event!
October 06, 2020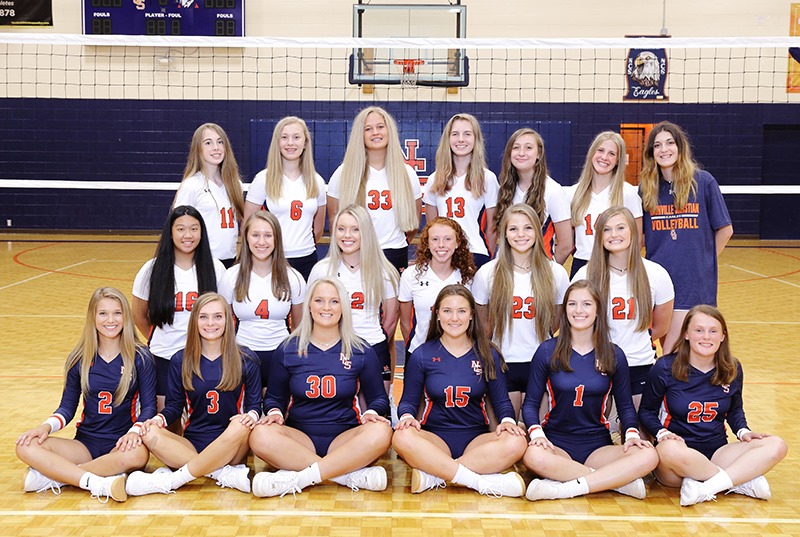 Through the challenges of not knowing whether we would have a season, to the day-to-day adjustments for everyone's safety, this year's Lady Eagles Volleyball Team showed fortitude, a winning spirit, and unending support for their team. The best part of this team was their love for each other and their determination to keep going in the face of so much adversity. This team was tough, faithful, incredibly talented, and worked hard from day one!
The Lady Eagles finished their season with a regional showing and an impressive record of 13-3.
Four players were chosen for the All-District Team:
Sr. Hailey Hackett who finished the season (and her high school career) with over 1,000 digs.
Jr. Mackenzie Steele with 50+ kills for the season and 22 aces
Jr. Sophia Vance with a 2.5 serve receive percentage, 256 digs, 32 kills, and 38 aces
Sr. Lynnlee Page with 12 blocks for the season and 30+ kills
Two players made the District All-Tournament Team:
Jr. Mackenzie Steele
Sr. Whitley Miller with 200+ assists
Let's show our support for these young ladies and congratulate them on a great season!
October 31, 2019
The fall sports season has been great for the Eagles, with many teams and individuals making great strides! Sophomore golfer Chase Wright had a great season and finish 4th in the district which qualified him for the region tournament where he finished 4th out of 60 golfers.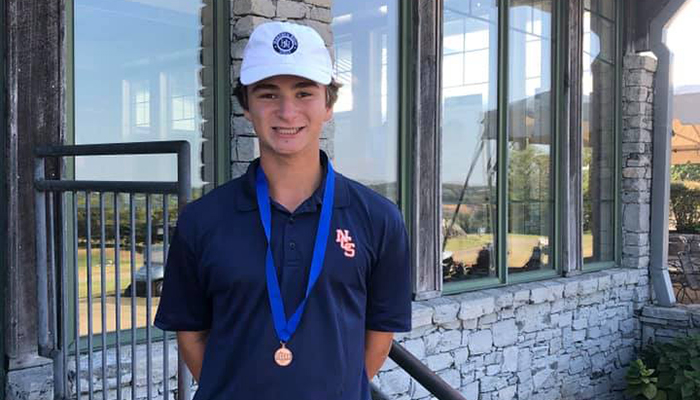 Our high school girls soccer team finished 3rd in the district and made it to the 3rd round of the region tournament. This is the farthest an NCS girls soccer team has gone in the history of the program. They also made history with an overall record of 11-3, giving them the most wins ever in a season. The middle school girls soccer team is 5-0-1 and will play in the semi-finals of the TIAA on Tuesday.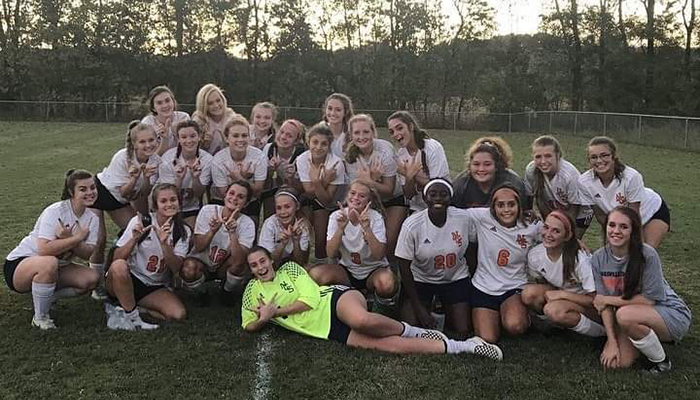 Another record-setting program was our girls high school volleyball team. These athletes went deeper into the tournament than they ever have before making it to the first level of the state tournament. Their overall record of 27-9 gives them the most wins in the last five years. Another highlight of their season was winning their way to the finals at a gold level tournament held at Kenwood High School.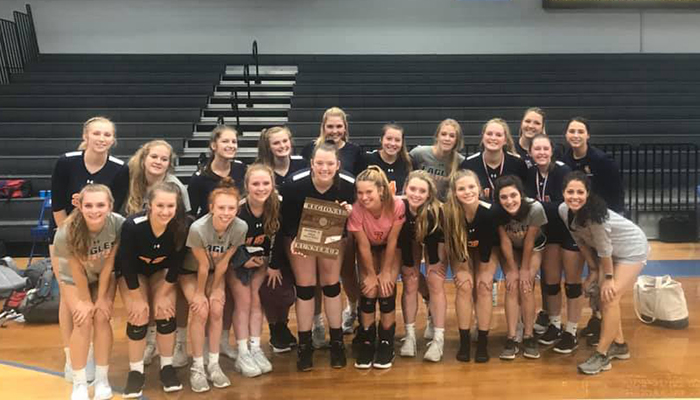 The cross-country teams continue to grow as well. New NCS 7th grade runner, Alexis Redmond, placed 16th out of 72 at a big meet. The middle school team had a great showing at the Division A finals overall with Jacob Ellis coming in 7th place and winning a medal in the varsity boys' race. The NCS boys' team placed 6th in boy's overall.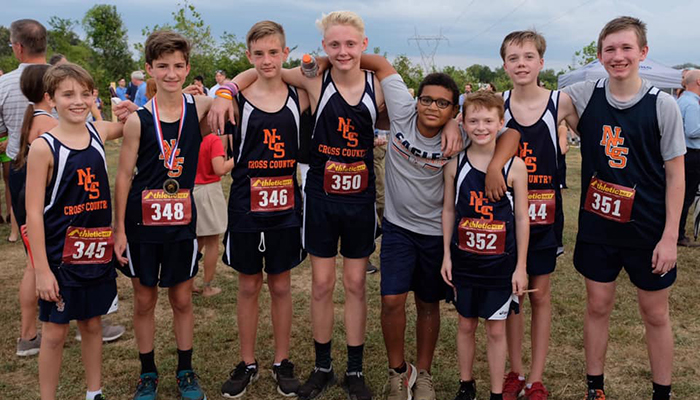 In football, our 5th and 6th grade Eagles had an outstanding season with a record of 7-1, tying for first in their league this season. The middle school football program worked hard and continued to build towards future success. Our high school football team finished the regular season undefeated with a record of 10-0 with a win against Trinity Christian. They are in great position going into the playoffs and hope to make another trip to Cookeville to prove themselves as state champions.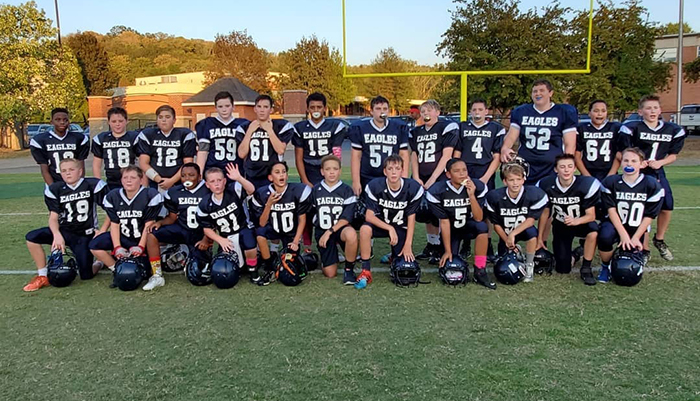 We are so proud of all of our athletes and look forward to continued growth and future successes! Go Eagles! We are NC!