Top News Stories
Blog
Posts Tagged "counseling"
October 03, 2018
With bullying, school shootings and teen suicide on the rise, NCS senior Tollie Boone was inspired to create this powerful spoken word and song in response – Only Yesterday.
"When I started writing this, it was just a short little poem that I really thought nothing about. It was just something to get off my brain to help me fall asleep. After I finished writing, I realized that this world isn't as safe as it was when I was younger. I used to be able to go outside and not have to worry if someone was going to hurt me. Now in today's society, we have to increase security and make rules more strict. Keeping people out only invites more problems in. The only way we can help someone is if we ask. We can't keep ignoring one another thinking that one day we will say something to them. That 'one day' we have now might not always be there. Galatians 6:10 says, 'Therefore, as we have the opportunity, let us do good to all people…'"
Only Yesterday - Tollie Boone from Nashville Christian on Vimeo.
September 17, 2015
We are excited to introduce our new Middle School Counselor, Melissa King! We recently interviewed Mrs. King about being a school counselor and the challenges and rewards that come along with the job. Here's what she had to say: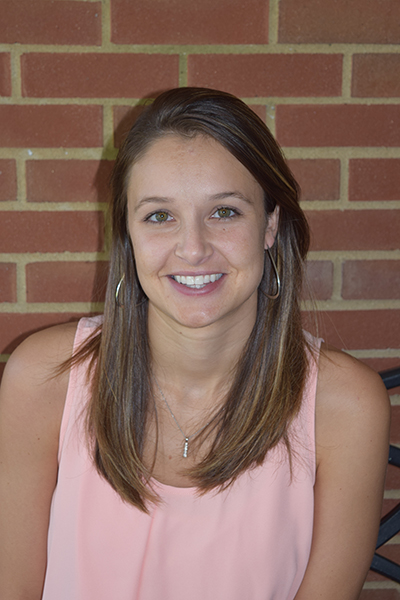 Eagle Watch: Why did you decide to become a counselor?
Mrs. King: I decided to become a counselor after spending time in missions. This helped me gain an understanding of the importance of relationships, community and the universality of pain. Although pain and struggle look and feel different for all, we all experience it. My thinking became, "As Christians we are called to spread Christ's love. What better way to do this than through connecting with individuals who are struggling and helping them to realize the healing and freeing power of Christ's love in all areas of their lives?"
Eagle Watch: Tell us a little about your education and experience.
Mrs. King: I got my BA in Psychology at Florida Gulf Coast University and my graduate degree in Professional Counseling at Liberty University.
Eagle Watch: What kinds of things do you do as school counselor?
Mrs. King: School Counselors have the best combination of relationships with students. My main goal is to be available to help students in such a way that provides opportunity for them to succeed in life emotionally, socially and academically, whether that means providing a listening ear, personal or social direction for increasing life skills or helping with strategies for academic success.
Eagle Watch: What is the hardest part?
Mrs. King: The most frustrating part of this job is working with kids that want change but refuse to work for it. All change takes hard work and lots of effort. If you don't put the time in you won't get the outcome you want.

Eagle Watch: What is the biggest issue facing our youth today?
Mrs. King: Tough Question! I think one of the biggest issues facing our youth today is a decrease in emotional IQ (understanding one's own and others emotions correctly). This is created through increased social media and a lack of personalized relationships, and it leads to emotional instability, a clouded view of what reality actually is and the inability to handle rejection or failure. All of these create many of the mainstream issues with youth today.
Eagle Watch: What do you love about your job?
Mrs. King: The Kids! Watching a light bulb come on in their heads. Watching kids use the tools they learn to try to change their environment. Helping kids understand themselves and their own emotions. Helping kids work through difficulties and come out the other side...I love lots about my job!
Eagle Watch: Is there anything else you want to tell us about yourself?
Mrs. King: Just that I am very excited to be a part of the NCS family, and my door is always open!