Top News Stories
Blog
Posts Tagged "math"
October 05, 2017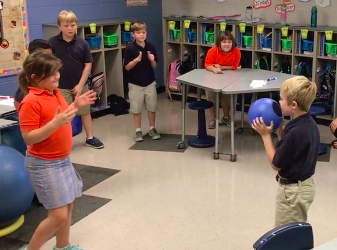 Earlier this week on the hit TV show "Shark Tank," the creator of Qball got three sharks to invest in his innovative classroom invention, but Mrs. Greenlee's 4th grade class has already been enjoying their Qball since August!
Qball is a soft, ball-shaped, wireless microphone that can be connected to any sound system to make communicating in the classroom simple and fun.
Students and teachers simply toss the Qball to each other and speak into it to allow everyone to hear clearly and engage in classroom discussion. Mrs. Greenlee's class uses it for discussion, review, and overall instruction, and she loves that it allows movement to engage kinesthetic learners and amplifies sound for auditory learners.
"I love that I have yet ANOTHER reason to do something non-traditional in my classroom! Having the Qball allows me to engage those otherwise "quiet" students, but also meet the needs of those that need to move while they learn," said Mrs. Greenlee.
Though it was originally designed for the classroom, the sharks are hoping to apply the Qball to corporate settings as well.
Teachers at Nashville Christian are always looking for new ways to teach students at all learning levels and to create an atmosphere where learning is fun! Click below to see Mrs. Greenlee's class using Qball to practice multiplication tables.
Mrs. Greenlee's 4th grade Using Qball from Nashville Christian on Vimeo.
May 16, 2017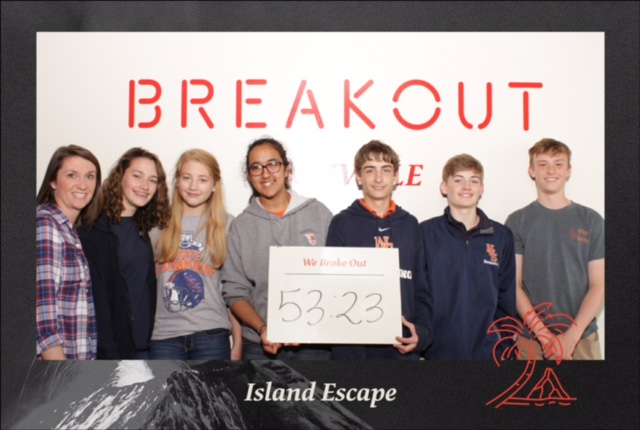 Algebra 1 students put their math skills to work and created a "Math Escape Room" for 4th and 5th grade students related to their math standards. They started out by visiting Breakout Nashville to try it for themselves and learn how it is done. Breakout Nashville is a popular new form of entertainment where players have an hour to break out of a room by cracking codes, solving riddles, piecing together puzzles and finding clues. After the Algebra I students escaped the room they played, they were able to meet with some of the game creators to talk about what goes into making a successful escape room. They then spent several weeks designing a math-based escape room for elementary students.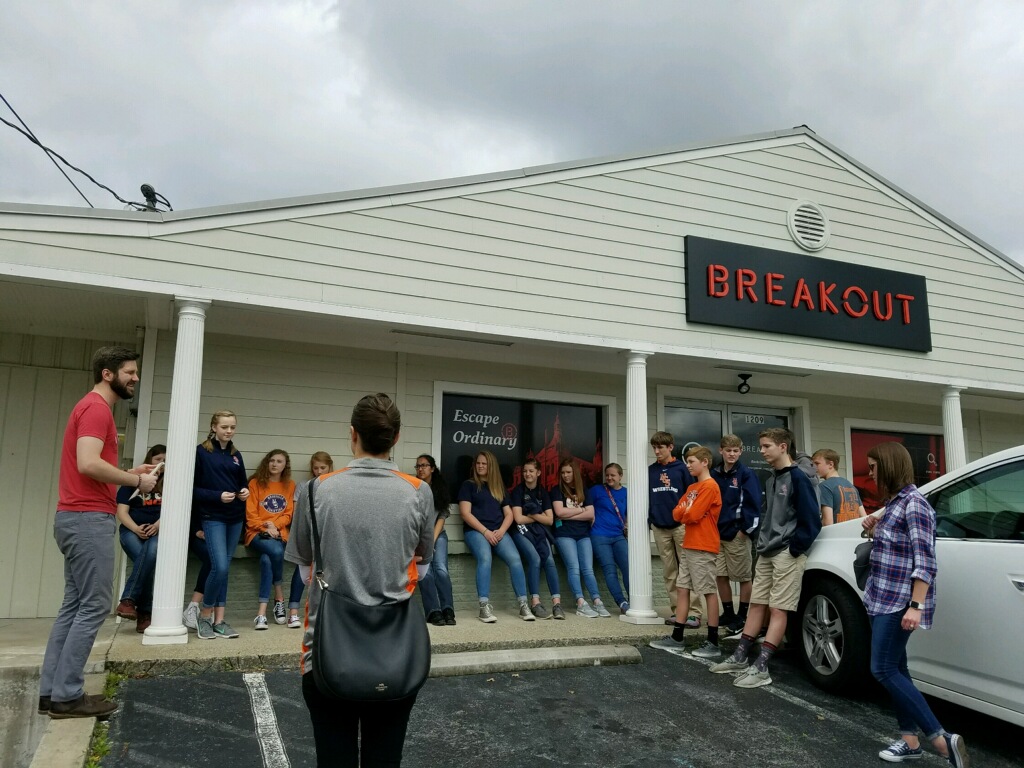 Once the escape room design was complete, the 4th and 5th graders were ready to try their hand at making an escape. Each group was given 30 minutes to solve a mystery. The backstory they were given was:
You and your friends are at a birthday party. The parents have left to get food for the party, and you have decided to find the birthday presents and get out before they come back.
Each group had a different approach to working together and solving clues. Some groups took it all the way down to the last second, but every group managed to put their math skills to work and escape with the presents! Here's what some of them had to say about this unique math lesson:
Escape Room from Nashville Christian on Vimeo.