Top News Stories
NCS Gives to Help Flood Victims
August 26, 2021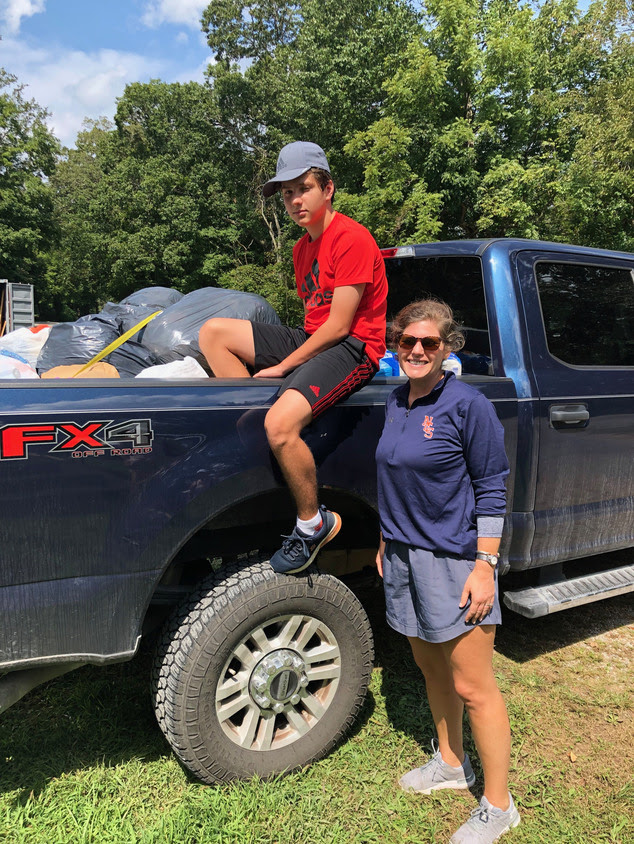 When record-breaking rain flooded Humphreys County, leaving thousands of families without even the most basic needs, the giving spirit of the Eagles was overwhelming. Nashville Christian families were eager to show their support, so faculty and staff prepared to accept donations during drop off and pick up. The halls of NCS were overflowing with dry goods, cleaning supplies, paper products, clothing, diapers and so much more!
The family of one of our football players was devasted by the flooding with the loss of two family members and multiple homes. Our 5th and 6th grade football team huddled up to raise funds to support that family, and together they gave more than $4,500!
We were able to take multiple truckloads of supplies to various locations throughout the Waverly and Dickson areas. Special thanks to Coach Brothers and Mrs. Brasel for leading the effort to collect these supplies and deliver them where they were needed, and to the Kubiak family for helping us transport the supplies.
Thanks to everyone in the Nashville Christian community for your support of the recovery effort for those affected by the flooding in Humphreys County. We are NC!