Top News Stories
Meet NCS Art Teacher Emily Johnson
April 03, 2018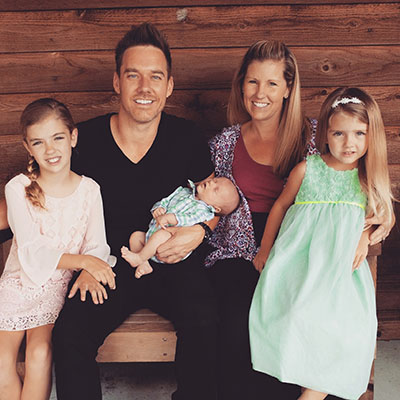 What do you do at NCS?
I teach elementary art, middle school art, and high school Art I.
Tell us a little about your background (where you grew up, where you went to college, family, pets, etc.).
I grew up in sunny Florida. I always loved art as a child and knew that it was a natural way for me to express myself so I studied art education at the University of Central Florida in Orlando, Florida. I started teaching art right after I graduated and have been teaching for 15 years now. My husband, Conrad and I have 3 children. Ellie is 10, Sarah is 5, and Jonah is 1. We moved to Nashville last summer and we are loving it here.
What is your favorite thing to do?
My favorite thing to do is to run. I always feel better after a run. Running is how I clear my mind and get lost in worship. It's a time to myself to get outside. I just love it.
What is the best part of your job?
The best part of my job is getting to know the kids and being a part of their day. I love for the art room to be a bright spot in a child's day.
What is your least favorite part of your job?
My least favorite part of my job is cleaning up constantly from paint to clay to more paint. Teaching art is a messy job!
If you could do another job for just one day, what would it be?
I would be a lifeguard in Hawaii.
You teach high schoolers – if you could go back and give your high school self any advice, what would it be?
I would tell my high school self to think of others as more important than yourself. I think it's easy as a teenager to be self absorbed. I wish I would have looked outside of myself a lot more.
If you could have a super power, what would it be and why?
I would like to have a super power of blinking my eyes and the house is clean and the laundry is done!
What is the best book you have ever read?
The Shack was my favorite book. I remember writing down so many meaningful quotes.
Tell us something that might surprise us about you?
I've run 12 full marathons.