Top News Stories
Kindness Counts at NCS
April 01, 2016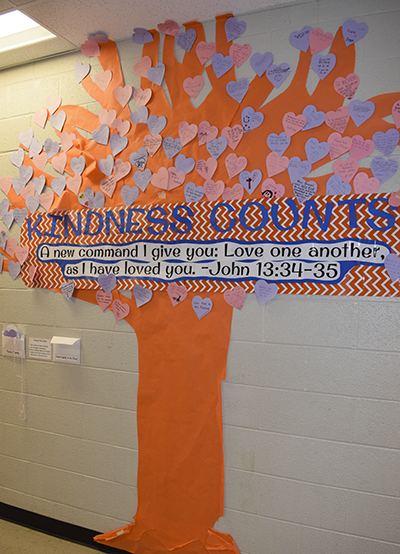 It started in October, anti-bullying month, but our elementary students have decided to focus on kindness all year long. Kindness Counts is a not-for-profit organization that "uses creative and unconventional approaches to inspire active kindness." Our elementary students have come up with some creative ways to actively show kindness to others. In October, Pre-K through fifth grade students had a weekly focus for kindness including a "secret friend," doing something special for school personnel, and service projects. For their "secret friends" students did kind things for a classmate without seeking recognition. Some students were recognized for exemplary kindness with a kindness award at the end of the month.
For the month of November, students wrote special things about each other and posted it on the wall. Currently, we have a giant kindness tree hanging in the Elementary school hallway. Each grade wrote kind words on hearts that now hang on the tree. There are quotes, scripture, and examples of how each of them have shown kindness. There is an envelope of blank hearts next to the tree so that people can continue to add kind and encouraging words.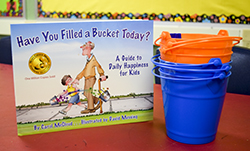 This April, our monthly guidance theme is based on the book "Have You Filled Your Bucket Today?" It is all about filling each other's "buckets" with all sorts of things: love, kindness, caring, etc. It also teaches kids about being a bucket filler not a bucket dipper (taking away from other people's buckets). We have a special surprise activity scheduled for the month of April to really nail down this concept.
We are so proud of our students and all the kindness they have shown one another. Come and see our Kindness Counts tree in the elementary hallway, and you can't help but be uplifted by all the encouraging words shared there! Be kind to one another, tender-hearted, forgiving each other, just as God in Christ also has forgiven you. Ephesians 4:32