Top News Stories
NCS Makes Great Strides in Track and Field
June 04, 2019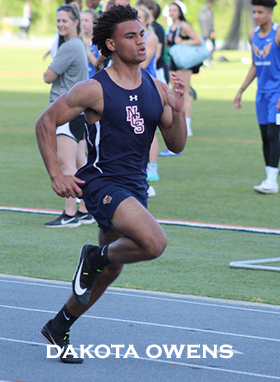 This past season we have had tremendous growth in the size of our high school track and field program. We have gone from having only five male members last season to having 20 male members and 12 female members participating this season. We experienced tremendous growth and success with our student-athletes during the regular season that led us to the Region Championship, which is our opportunity to qualify for the State Track Meet.
The week of the region, our girls team finished 5th out of 16 teams and accumulated 14 Region medals qualifying four girls for the state meet. Our boys team finished 7th out of 16 teams and accumulated 16 region medals qualifying two for the state meet. In the state meet we had four athletes medal, sophomore Harris Adams and junior Brittany Lawless-Sherrill in the Shot Put, junior Dakota Owens in the 100m Dash and freshman Olivia Marlin in the 400m. All of this was accomplished without a track or appropriate training facilities on the NCS campus.
Coach Ronnie Seigenthaler has presented a plan for a new track training area and has begun raising funds for the project. The plans include seven lanes at 50 meters long and areas for shot, discus, high jump, long jump and pole vault. We feel that there is a genuine excitement for the track and field team at NCS, and we know that with the completion of this track training project, Nashville Christian can be an up-and-coming power in track and field!