Top News Stories
Ordinary Hero
December 06, 2018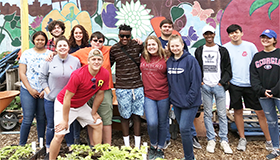 Every year, high school students from Nashville Christian School are given the opportunity to participate in a mission trip to New York City through the Center for Student Missions. This past June, a group of 22 students and teachers spent eight days embedded in the culture and diversity that New York City offers. It was truly a life-changing opportunity, and during the trip a very authentic, gut-wrenching experience took place.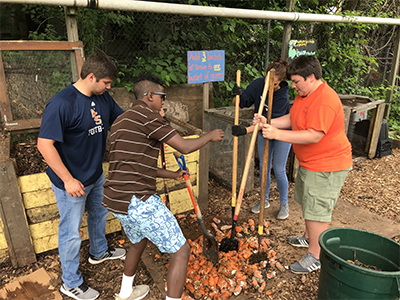 The group was serving in East New York at a community farm. As they were eating lunch, a discussion came up about how much we take for granted in America. One of our seniors, Mente Rudolph, began to share his experiences in Ethiopia. Mente is at Nashville Christian School because he was adopted from Ethiopia by a local family. He shared that he and his family received one meal a day in Ethiopia and that they were extremely grateful. All of the students were impacted by what Mente shared and began to brainstorm about ways to help. Student Government Vice President Tanner Goodman and National Honor Society Treasurer Sydney Cantrell challenged the group to think outside of the box.
In the end, the chaperones and other mission team members made a decision to challenge the entire NCS student body to help feed children in Ethiopia. This project is designed to take the small change that we consider trivial, and use it to feed hundreds of children in Ethiopia. We collect change and small bills each Friday to contribute to this cause. It takes $250 to feed 100 children, and so far we have collected $2,103.87! Ordinary Hero sent this special thank you video which we hope brings home the impact of your donations.
Nashville Christian School, Thank You From Ethiopia/Ordinary Hero from Ordinary Hero on Vimeo.
We are asking each student to give one dollar every Friday through the rest of the school year. You can send in small change or donations with your student, give donations to Leslie Dahl at the front desk, or catch one of us in the traffic line. If you would like to know more about Ordinary Hero, click here.