Top News Stories
Special Thanks to Our EPA!
September 29, 2016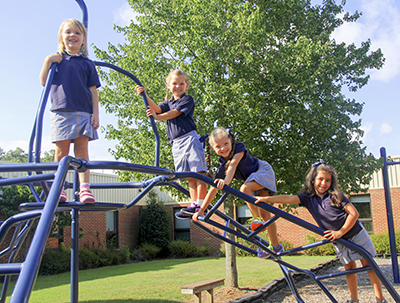 Nashville Christian has a unique sense of community, and there is a deep level of commitment shown to our school by our parents, students, alumni and faculty. An integral part of that supportive community is the Eagles Parent Association (EPA). Every NCS parent is automatically a member of the EPA, whose commitment is to: strengthen the partnership between parents and the school to enhance student experience, raise funds for the benefit of school programs, and build community through events and volunteer opportunities.
The EPA raises funds through the Annual Auction Dinner, City Saver Sale, Trading Threads Consignment Sale, Eagles Athletic Club Memberships, selling advertising in the Athletic Program and on banners, Quarterback Club Memberships, Box Tops for Education, the Eagle Spirit Store, and all concessions at athletic events. Teachers, administrators, athletic teams, or other school groups and clubs can submit a request for funding their needs that go above and beyond regular school expenses. The EPA Board then thoughtfully considers these requests and works hard to spread the funding evenly amongst academic, athletic, fine arts and spiritual life needs to benefit all NCS students. Over the last two years, the Eagles Parent Association (EPA) has funded a long list of items and events for Nashville Christian School, almost too numerous to count!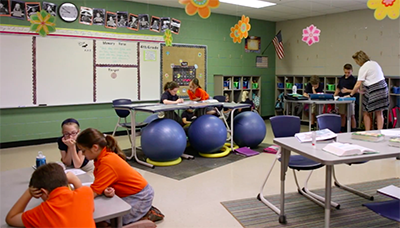 Just a few of the needs they have helped fund in the past two years are PE supplies, playground equipment, a Reader Leader program, and alternative seating for multiple classrooms. The EPA purchased much-needed curtains for the many fine arts productions in our multipurpose room, and helped fund theater trips for NCS thespians. Our athletic department has received multiple athletic uniforms, equipment, transportation, and facilities upgrades. They also award two $1000 scholarships to graduating scholar athletes.
But the love and support has not been limited to our students. The EPA also provides birthday cakes for our teachers, a special lunch at Christmas, and they recently matched funds to remodel the high school teachers' lounge. Last April they sponsored a parent seminar on "Being a Purposeful Parent," and they have plans for future seminars on a variety of topics for parents.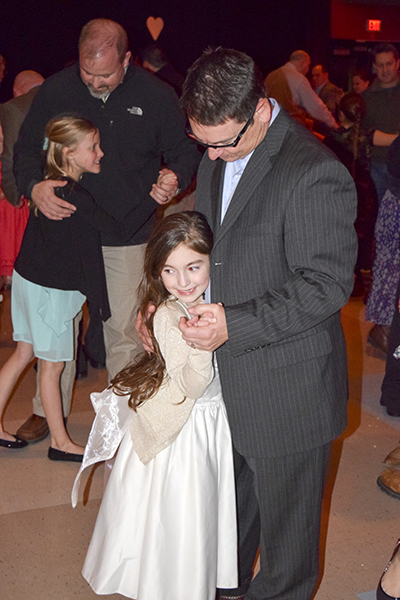 The EPA has supported the spiritual growth of our students, families, and even alumni by purchasing a RightNow Media subscription. This "Netflix of video Bible studies" makes thousands of videos from all of the top Christian leaders and Bible teachers available to the NCS family for free! The EPA has also helped fund student mission trips to Mexico and New York City.
Beyond just providing funds, the EPA volunteers countless hours each year to execute fundraising events as well as managing all concessions for athletic events. They are also responsible for purchases and sales through the bookstore and trailer. These parent volunteers are essential to helping build the NCS community through events like the Back to School Splash, Back to School Bash, Breakfast with Santa, Father/Daughter Dance, and Spring Fling.
We'd like to say thank you to all who have given so much of their time and support through the EPA. If you have not yet signed up to volunteer or would like to know more about how you can get involved with the EPA, go to https://www.nashvillechristian.org/support-ncs/epa.cfm. And don't forget the upcoming 2016 "Start Here, Go Anywhere" dinner and auction on November 12th! Tickets will go on sale after fall break.