Eagles Parent Association
2020 EPA (Eagle Parent Association) from Nashville Christian on Vimeo.
OUR COMMITMENT…
To strengthen the partnership between our members and our school while helping to enhance the student experience.
WHO IS A MEMBER?
If you are a parent, grandparent or guardian of a student at NCS, you are a member of the Eagles Parent Association.
HOW WILL WE REACH OUR GOALS?
Raising funds for school programs and building community through events and volunteer opportunities.
HOW CAN YOU GET INVOLVED?
There are many opportunities to get involved, you don't have to choose just one!
Be a Volunteer - Volunteering is the best way to get CONNECTED with other families at NCS and SERVE our teachers and faculty. Click here to let us know your areas of interest or special talents and resources.
Join the Eagles Athletic Club - Purchasing an Eagles Athletic Club Membership is another way to SUPPORT our school and our students. Click here to learn more.
Attend NCS Events - A great way to show your support is to simply attend and enjoy NCS athletic events, theatre productions, and other campus events! Our Eagles are very talented!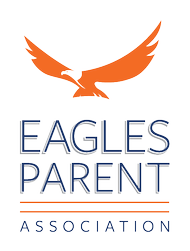 2020-2021 EPA Board Members:
Leslie Robbins
President
Jason Griffin
Treasurer
Stacy Freeman
Secretary & Communications
Stephanie Callahan
Fundraising
Gretchen Travis
Amy Draper
School & Community Relations
Christie Bearden
Volunteer Chair
Tara Petty
Family Fellowship
Heather Warmbrod
Eagles Athletic Club President
2020-2021 EAC Committee Members:
Heather Warmbrod
EAC - President
Brett Simpson
EAC - Concessions Manager
Kenya Sparks
EAC - Eagles Athletic Passes
Melissa Smith
EAC - Jr. Eagles Chair
Melissa Smith
Kenya Sparks
EAC - Football 5th Quarter
Terrand Tole
EAC - Football Tailgates