Top News Stories
Annual Auction Reaches New Heights
November 23, 2015
Once again Nashville Christian supporters surpassed our fundraising goals, contributing almost $58,000 at this year's Annual Auction. This set a new record and is almost $10,000 more than last year! The auction had a fiesta theme this year and a mariachi band played as patrons browsed auction items and enjoyed a Mexican-themed meal prepared by NCS dad Luis Madrid and his restaurant Tequilas.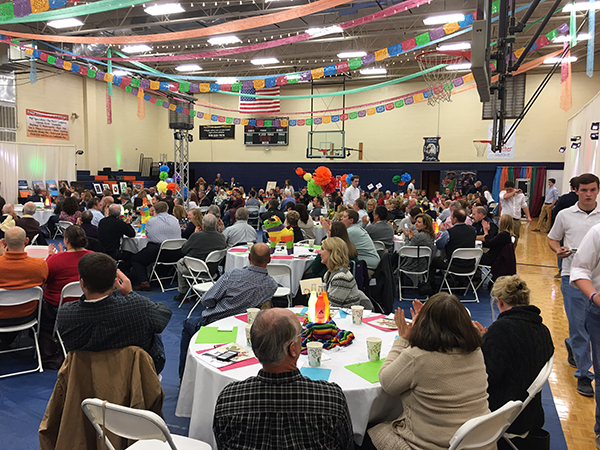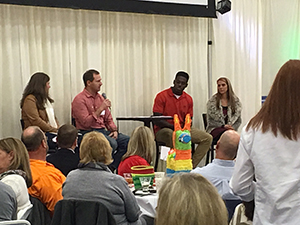 A panel of supporters shared about what makes Nashville Christian so special and why they give back to the school. The panel included Elementary Principal, Lauren Brasel, Head Football Coach Jeff Brothers, student athlete Daniel Bituli and Maggie Martin, mother of student Mickey Martin who was tragically killed in an auto accident at the beginning of the school year.
This year's auction sold out once again, and the most popular live auction items were a football signed by our 2015 State Championship Football Team and Coaches (donors Coach Brothers, NCS football team and Nashville Sporting Goods), the Fort Morgan beach house (donors Greg and Angel Allen), the Isle of Palms beach house (donors Doug and Heather Nigbor), the Kentucky waterfront cabin (donors Ryan and Teresa Bult), and the Duck Tails Hunting Lodge, which sold twice (donor, Mike Campbell)!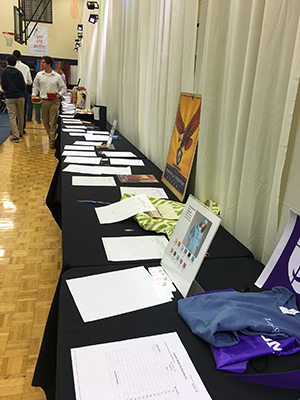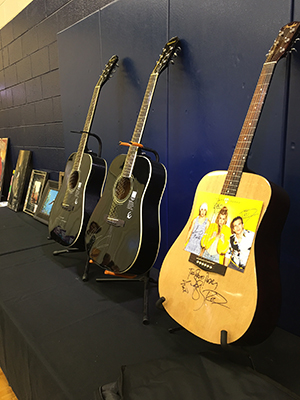 Of the funds raised this year, 20% will go toward the junior/senior banquet, 20% toward the annual fund and the remainder will go to the EPA (Eagles Parent Association). The EPA is currently considering how to use the funds for campus improvements.
Special thanks to our sponsors:
Ghost Pepper Sponsors ($2500+): Terry Page & Associates, Enterprise Electric, Party Patrol
Habanero Sponsors ($1000-$2499): Trace Bikes, Legends Bank, Steve and Christy Irwin
Jalapeno Sponsors ($750-$999): Cliff Walker with Morgan Stanley, and Parker Uniforms
Special thanks also to the auction committee, to Kelly Farmer of Party Patrol who created their vision for the event, and to the more than 30 students who served that night.
We look forward to seeing you all again next year!