Top News Stories
Senior Leadership Takes Wrestling Team to New Heights
February 17, 2016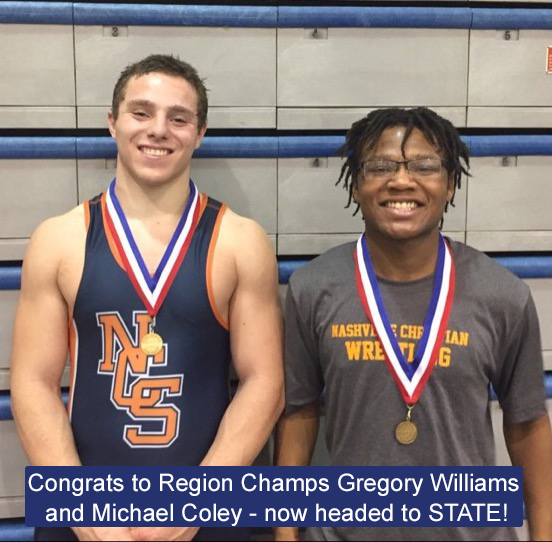 The Nashville Christian wrestling team enjoyed another year of success, finishing out the season with 14 dual match wins. The team also had success in individual tournaments with Michael Coley, Gregory Williams, Sid Morris and Adam Young all collecting hardware along the way this season. Participation is also higher than it has ever been in previous years, almost tripling numbers from several years ago. "I have to give credit to our current seniors," said Assistant Coach Jerry Morrison. "Last year as juniors, they really hit the hallways and talked guys into coming out for the team. Our team wouldn't have been nearly as competitive as we were had they not stepped up. I told those guys at the beginning of the season that their legacy at NCS was helping build and shape our wrestling program for years to come."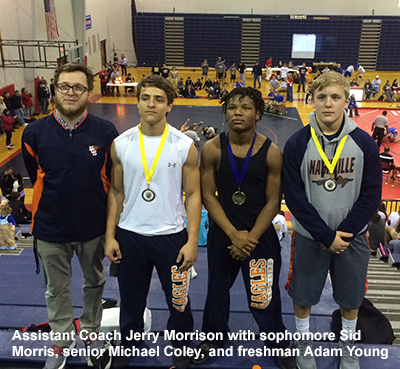 Seniors Gregory Williams, Michael Coley, Parker Goodson, Joey Hendricks and Sam Palmer all formed the core of an otherwise young team. "Our team is 75% freshman and sophomores," said Head Coach Alan Clark. "The successes our seniors have had this year and last year really set the tone for our younger guys. They were great examples of leadership for our team. It was not uncommon to see our upperclassmen stepping in to help mentor and teach the younger guys during practice."
Leading the way this year were seniors and team captains Michael Coley and Greg Williams. Between the two of them, they have put together quite the wrestling portfolio. Michael had a record of 30-7 this year and is undefeated at the 132 lb. weight class since dropping there in January. He won the Creek Wood Invitational Tournament and was named Most Outstanding Wrestler. Gregory suffered a knee injury during football season and couldn't compete until January. Since returning, he is undefeated with a record 18-0. Gregory and Michael were also named to the Mid-State A/AA Dream Team, which recognizes the top wrestlers in the Mid-State.
The team competed this past weekend at the Region 3 Individual tournament to qualify for state. Michael and Greg were both tournament champions in their weight classes, securing high seeding for the State Tournament, which begins this weekend at the Williamson County Ag Center. Wrestling for A/AA starts Friday Feb 19th at 10am.