Top News Stories
NCS Has Talent!
February 06, 2017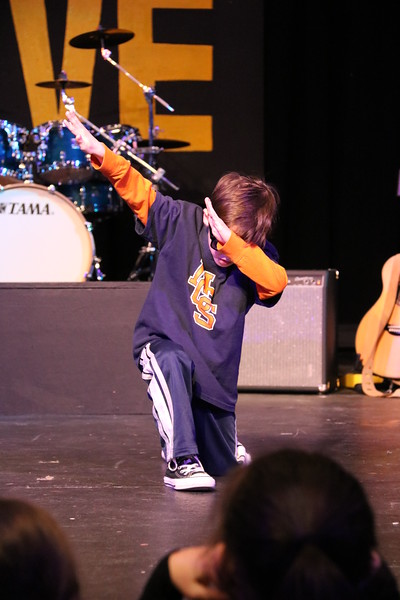 Celebrate the Child at Nashville Christian School was a night full of rising stars! Elementary, middle and high schoolers performed, and even some of our talented parents joined them on stage. One of the most popular acts of the night was kindergartner Jeremy Wells who danced solo to "Watch Me." Check out his awesome moves here.
The show was hosted by Coach Brothers with juniors Jack Forte and Will Batty, providing some great entertainment, as well as comic relief, with their act "Bumpy and Rucket." The audience was also surprised by a visit from alumni Hendrick Shelton who reprised his role as "the church lady," albeit with a beard this time.
The Junior Theater Festival group of 3rd through 12th graders did a stellar performance of their 15-minute abridged version of Lion King. Another fan favorite was the always entertaining group "Horse Taco" who enticed the crowd by throwing out candy and t-shirts. Father/daughter acts Joey and Millie Boone and Eric and Taylor Dahl were a big hit and the Wizard of Oz mashup performed by several high school students surprised the audience with guest appearances by teachers Kayce Green and Nicole Arnold.
Once again, the Nashville Christian family came together to support one another and cheer on this great group of talented students! Here are some additional photos from this star-studded evening:
Celebrate the Child from Nashville Christian on Vimeo.