Top News Stories
Harlem Globetrotters Share Anti-Bullying Message
January 23, 2018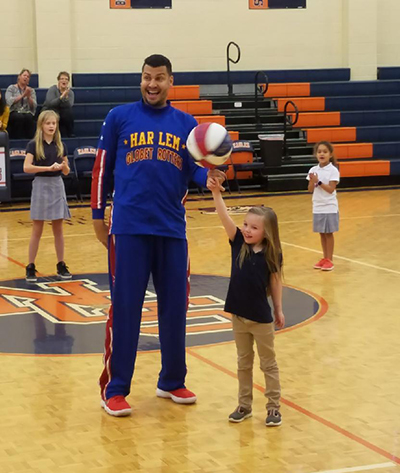 When Nashville Christian PE teacher and soccer coach Sarah Bedell heard the Harlem Globetrotters were coming to Nashville's Bridgestone Arena, she immediately got to work on getting them to visit Nashville Christian School too.
"I got the idea for the Globetrotters when I showed my K-2nd graders a promo video for them when I was teaching them the skill of basketball. I looked online to see if they were coming to town during the week so I could make a field trip out of it. When I saw that it was a weekend game, I researched how we could bring them to NCS. I was contacted by the Globetrotters and was told about the Bullying Prevention Program they do for schools. All we had to do was sell tickets for their game," said Coach Bedell.
A deal was struck that if our families purchased $1000 in tickets for the show at Bridgestone, they would come visit our school. Our families rose to the occasion (as usual) and purchased more that $2000 worth of tickets!
On Monday, January 22nd, Globetrotters Swish Young and "El Gato" Melendez came to speak to all of our elementary and middle school students about bullying. They shared what they call the ABCs of bullying prevention: Action, Bravery, and Compassion. They kept students engaged by asking for volunteers and several students got to learn a few new tricks.
To learn more about the Harlem Globetrotters' ABCs of Bullying Prevention, go to http://www.harlemglobetrotters.com/community/abcs-bullying-prevention.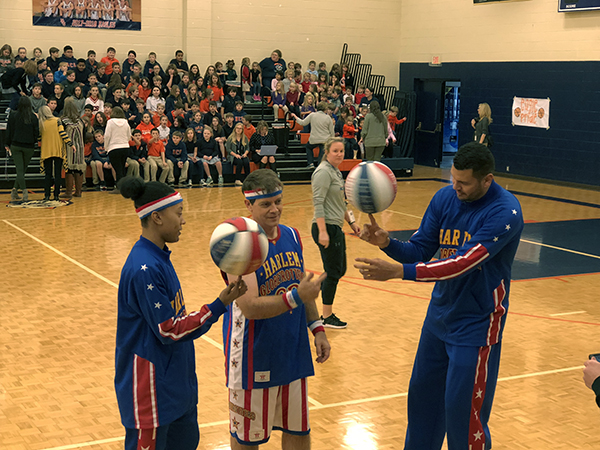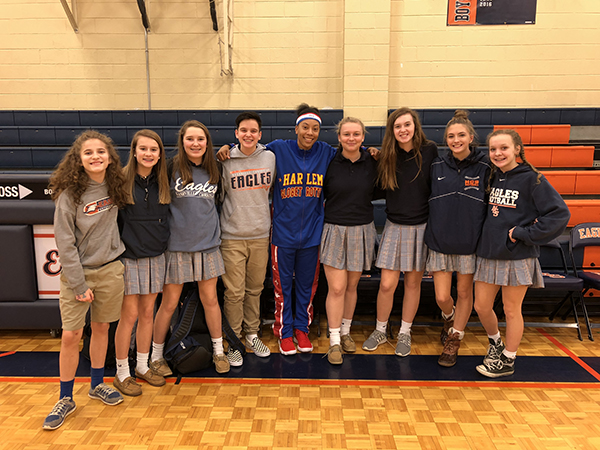 SaveSave