Top News Stories
Physics Students' STEM Field Trip
February 27, 2017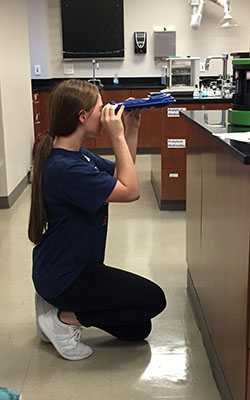 Seventeen Nashville Christian physics students were excited to attend the annual Lipscomb STEM Day event last month. STEM stands for science, technology, engineering, and mathematics.
On this field trip, our students experienced hands-on activities in biology, chemistry, mathematics, computer science, physics, engineering, and psychology. In one session, they learned basic computer coding, and in another, built models to demonstrate how civil engineers add strength to buildings with trusses. The students then spent some time in the lab learning about the chemistry of fireworks, flame-testing various chemicals to record their unique colors! They also used spectroscopes to identify the absorption spectrum of elements.
Careers in science, technology, engineering and mathematics play a key role in the sustained growth and stability of the U.S. economy. Through STEM, Nashville Christian Students are becoming critical thinkers, increasing science literacy, and becoming the next generation of innovators!