Top News Stories
NCS Celebrates the Season
November 23, 2016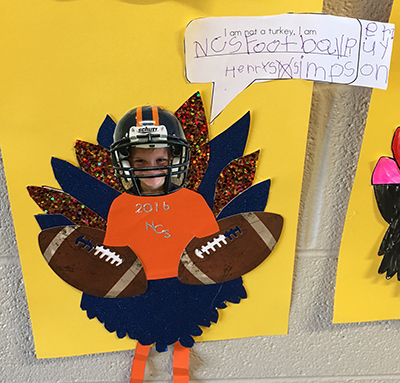 This November, Nashville Christian students, faculty and staff celebrated a season of Thanksgiving all month long. There were many creative lessons in the classroom. First graders designed turkeys, posters, and books and shared what they are thankful for with their classmates. Kindergarten dressed up their turkeys in disguises, and fourth graders practiced persuasive writing by imagining they were turkeys who had to convince someone not to eat them for Thanksgiving.
On the last day of school before the Thanksgiving break, the Nashville Christian School family got together for the traditional Praise and Thanksgiving Feast. Each student brought a delicious dish to share and our tables were overflowing with everyone's favorite Thanksgiving treats.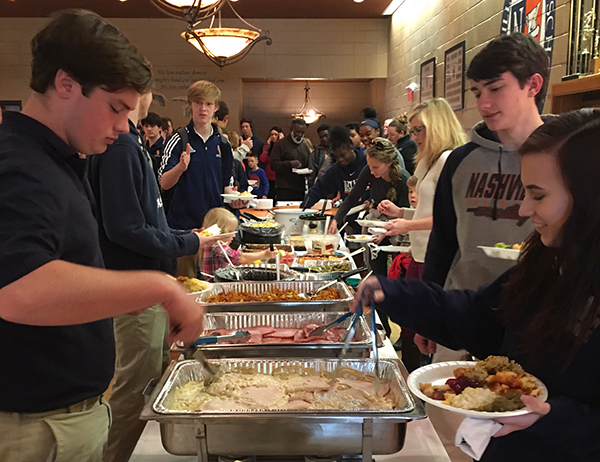 For our special program, the middle school chorus and the high school Entertainers performed and Mrs. Overbay's first grade class recited Psalm 100. Our special guest speaker, Charlie Neese, spoke about how God designed us to be thankful even in the moments when our lives aren't perfect, and reminded us to voice our gratitude to the people we are thankful for.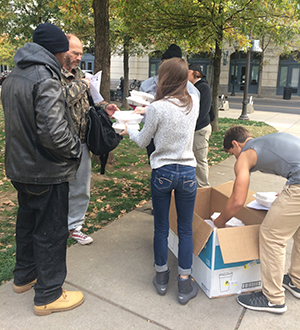 After everyone had their fill at the feast, the leftovers were boxed up to take to the homeless. Several students and faculty helped pack up the food and take it to those in need in the community. Senior Danna Griffin helped lead the charge.
"This was the third year I have helped organize the meals for the homeless after the thanksgiving feast. After helping clean up my freshman year and seeing just how much food went to waste, I knew we could do something meaningful with all the food. It was amazing to see all of the teachers and staff step up and help complete the task. I couldn't have been more thankful for such supportive role models and serving adults in our school. This year we were able to give away 400 meals, more than we've ever had before. We went through Nashville West and downtown, stopping on the way to give people food and pray with them. It felt so amazing to be able to give someone a nice thanksgiving meal when they were holding up a cardboard signing that said, "Homeless veteran, hungry, anything helps." Just to see the gratitude in their eyes and know that you made their day is a feeling that you can't describe. This year we were also able to give food away at the Nashville Mission where many homeless go to get help. These trips are always so memorable, and I hope the tradition continues even after I graduate."
Thanks to everyone who served this season. We have so much to be thankful for here at Nashville Christian School!
Thanksgiving 2016 from Nashville Christian on Vimeo.