Top News Stories
NCS Stars Shine at Junior Theater Festival
January 19, 2016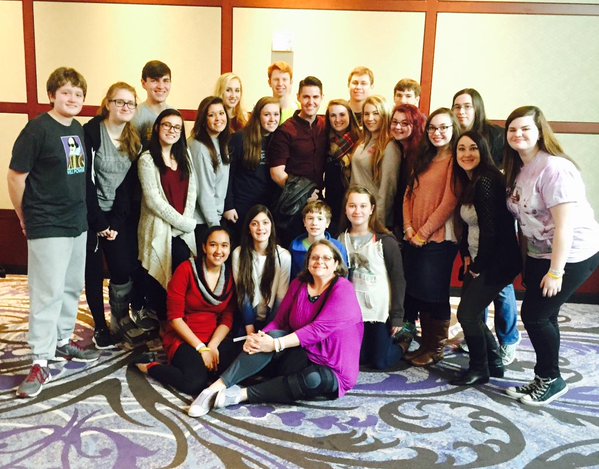 If you can imagine Iron Chef for theater, the Junior Theater Festival is it. Throw a director, choreographer, music director and group of kids in a room, give them a musical number to perform and 60 minutes to get ready. Then it's lights, camera, action and an audience of 5,800 people! It was great to see our kids represent Nashville Christian School on that stage! Produced by iTheatrics and sponsored by Music Theatre International (MTI), Disney Theatrical Group, and Playbill®, the Junior Theater Festival is the premiere festival dedicated to young people and musical theater. It was held January 15-17 at the Cobb Galleria in Atlanta, GA, and this year the there were 115 groups from 28 states, Canada, South Korea and Australia.
Each group performs a selection from a Broadway Junior or KIDS Collection musical for professional adjudication by a distinguished panel of international theater professionals. Our experience began a few months before as we prepared our adjudication piece. We took a show we did two years ago, Beauty and the Beast, and cut it down from 1 hour to 15 minutes. Then, in the midst of athletic practices and academic demands, we made time to learn almost all-new choreography and improve our acting skills.
The students who represented NCS in Atlanta were Annmarie Alexander, LeAnna Batson, Tollie Boone, Abby Elmi, Jack Forte, Madison Gupton, Brian Hedden, Joey Hendricks, Sarah Hendricks, Anna Jones, Bailey Knerr, Justin Littrell, Hope McWright, Kassie Perez, Laura Beth Pickard, Celena Randall, Roger Sauls, Abby Shivers, Hendrick Shelton, and Sara Wilson.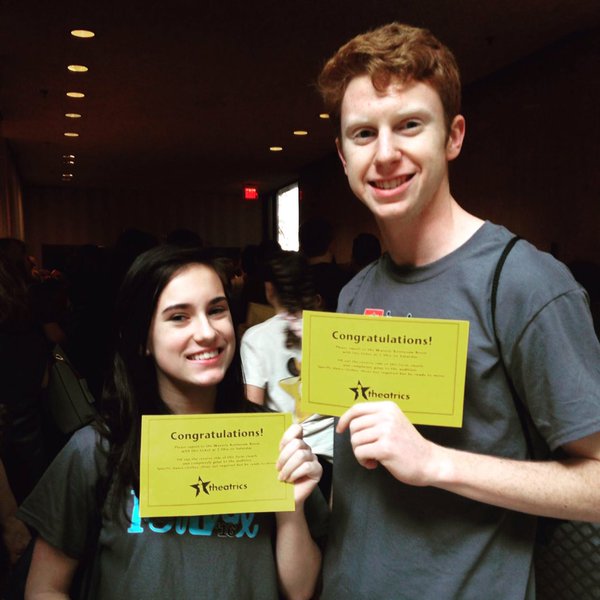 Hope McWright and Brian Hedden were selected to attend an invitation only choreography audition by the talent scouts seeking out the next students to film iTheatrics choreography DVD's for upcoming shows. Additionally, NCS students Kassie Perez and Roger Sauls were named to the Junior Theater Festival All-Stars, made up of outstanding performers attending the festival. The All-Stars performed a song during the closing ceremony for all 5,000+ festival attendees. Also performing on the main stage were the Slam participants who were nominated by their directors, mixed in with all other groups and then drawn at random by the staff. We had two participants in this event, Roger Sauls and Bailey Knerr.
Students came to perform and support other student actors, but a big part of the weekend is the opportunity they have to see, listen to and even meet successful artists. Stage and screen stars Darren Criss (Glee, Hedwig and the Angry Inch), Andrew Keenan-Bolger (Newsies, Tuck Everlasting), Ben Platt (Pitch Perfect, Dear Evan Hansen), were among the talent at the 2016 Junior Theatre. Authors Jodi Piccoult and Mary Pope Osborne who are both working on new musicals were there to share their work, meet the kids and do book signings.
Watching our students strive to become better actors and a stronger ensemble was incredibly rewarding. Before the event was even over they were making plans about how to improve their submission for next year. As we discussed the experience before we headed home, a recurring theme was that those who grew up participating in NCS drama had often spent more time with one another than at home and they discovered that family doesn't only come through blood. WE are NC.