Top News Stories
Soccer Soars to New Heights
October 21, 2020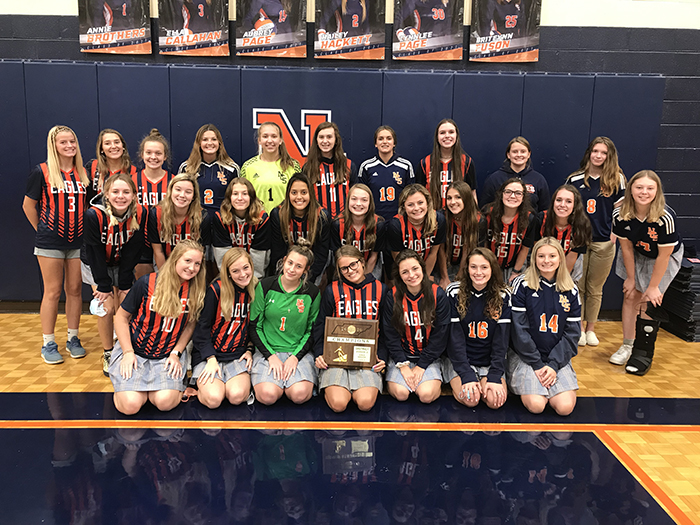 For the first time in the NCS Soccer Program history, the girls were regular season District Champs taking 1st place in District 4, with an 11-4 overall and 7-1 record in district play.
Sophomore Ava Pomeroy set a school record with 19 goals for this season followed by junior Macy Crampton (also kicker for the football team) who scored 17 goals. On the defensive side, sophomore Emily Campos, senior keeper Bri Scott, and junior keeper Riley O'Connor have balanced out defense along with sophomore JB Sisemore, junior Macey Paszek, and freshman Hannah Johnson.
In October, the team started the Region Tournament with the hopes of qualifying for the State Tournament for the first time ever.
Coach Sarah Richardson said, "I am super proud of this team and how far this program has come. This year's team is super special, and I am excited to see how far they can go!"
Individual Honors for the season were:
District MVP - Macy Crampton
All District, 1st Team - J B Sisemore, Ava Pomeroy, Emily Campos