Top News Stories
The Results are in for the Middle School Elections
August 30, 2016
After a week of campaigning and some well-prepared and often entertaining speeches, we are proud to announce the 2016/2017 Middle School Senate!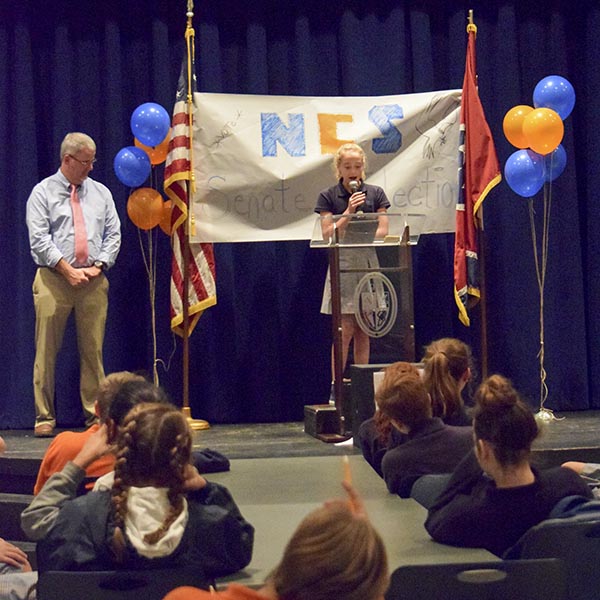 House of FAITH
6th Grade Representative: Seth Moulton
7th Grade Representative: Luke Page
Secretary: Finn Leary
Treasurer: Daniel Duncan
8th Grade President: Julia Thompson
House of SERVICE
6th Grade Representative: Karlee Downing
7th Grade Representative: Ben Magner
Secretary: Matt McClary
Treasurer: Brennan Vik
8th Grade President: Phoebe Proctor
House of HONOR
6th Grade Representative: Jacey Parisi
7th Grade Representative: Richmond Flowers
Secretary: Emma Bray
Treasurer: Jackson Chalos
8th Grade President: Sarah Hendricks
The Nashville Christian Middle School Student Government has taken a more active approach this year through the election process. It is clear these students want to see the middle school continue to grow and change. As these students become more involved in their roles in student government, we hope to encourage them take more ownership of the middle school. This new group of leaders plans to provide more serving opportunities, fundraisers, middle school meet-ups, holiday parties and competitive house games. We look forward to seeing all the changes that are in store for the NCS middle school this year!