Top News Stories
Supporters Make the Trip to the Annual Auction
November 15, 2016
This year's Auction Fundraiser had a travel theme and emphasized that when you start at Nashville Christian, you can go anywhere! The tables were decorated with beautiful paper flowers made from vintage maps created by NCS parent Shannon Thompson. All of the amazing auction items were grouped into different destinations. For example, Destination Dine Out featured restaurant gift cards, Destination Road Trip had some great hotel and cabin getaways, and Destination Music City had tickets, a banjo, and even a "swag bag" from the CMA's!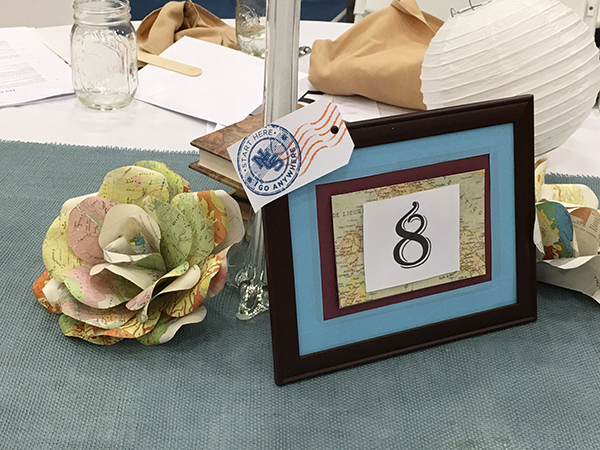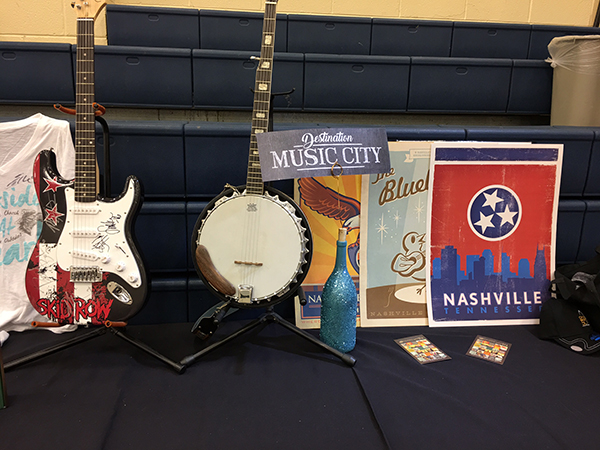 Everyone enjoyed browsing the auction items and placing their silent bids before enjoying a delicious meal donated by NCS parents Patrick and Martha Martin of Martin's Bar-B-Que.
A panel of supporters then shared about the opportunities at Nashville Christian, what makes it so special, and why they give back to the school. The panel included current NCS Senior, Blake McKinney, Cassi Wright (Class of 2011), Dan Smith (Class of 1983) and current NCS parents, Ryan & Shelley McClary (Colt, Hunt, Matt and Kate). Each shared how NCS has impacted them, with alumni Cassi Wright and Dan Smith exemplifying how a degree from NCS means there is no limit to what you can do.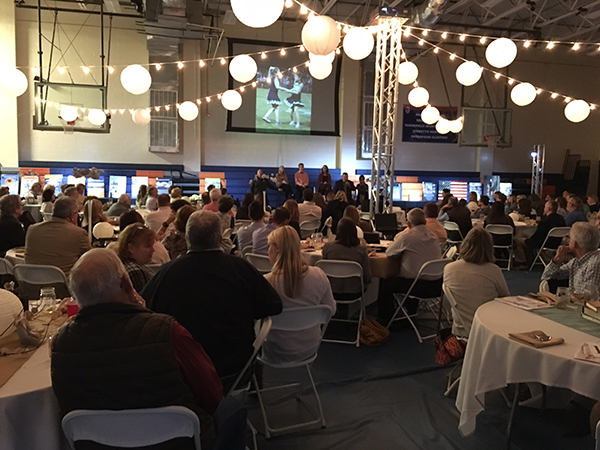 Once the live auction started, the paddles went up, and we raised just over $41,000! Proceeds from the auction will go toward the Annual Fund, the Junior/Senior Banquet and the Eagles Parent Association.
We want to give special thanks to our sponsors:
Admirals Club Sponsors ($2500+): Mike Campbell, Enterprise Electric; Patrick and Martha Martin, Martin's Bar-B-Que; Terry Page, CPA, Terry Page & Associates, LLC
First Class Sponsors ($800+): J. Cliff Walker, Financial Advisor, Wealth Management, Morgan Stanley; Parker School Uniforms; Bella Ryan; Legends Bank
Coach Sponsors (400+): Linda Johnston, Dennis & Tami Wilson, Chris & Katie Ryckman, Steve & Darlete Bishop, Chris Hoover, Mike & Robin Lee, Tom Burroughs, Scott & Kathy Gupton, Brian & Melissa Bishop, BSAA, Donnie & Evelyn Keeton
Special thanks also to the auction committee, Kelly Farmer, J& J Printers, Mike Rhode, Nashville Tent & Awning, and all of our parent, faculty and student volunteers who served that night. We look forward to seeing you all again next year!