Top News Stories
Senior Annmarie Alexander Chosen for Prestigious Art Exhibit
January 10, 2019
The Bel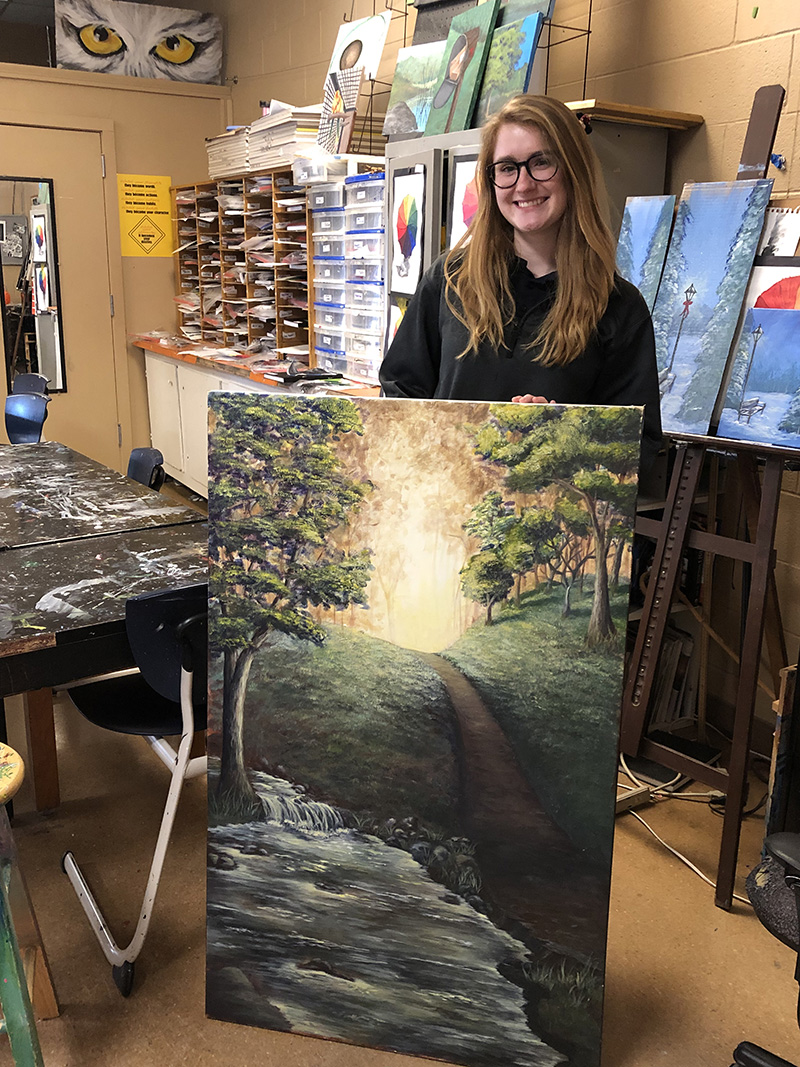 mont University Department of Art and Tennessee Art Education Association is proud to announce the 11th Annual Middle TN Regional Student Art Exhibition. This year, they received a total of 790 received student entries, only 96 were selected for the exhibition. One of those students was our very own senior, Annmarie Alexander!
This year's panel of jurors included Dr. Jeremy Blair (Assistant Professor of Art Education at TN Tech's School of Art, Craft & Design), Jianna Mirabelli (Art Educator at Inglewood Elementary School), Tom Stanford (Photography Coordinator at Nossi College of Art), and Caitlyn Henneberry (Belmont University Art Education student). They were presented with quite the challenge, selecting works to represent the Middle TN region. We are so proud of Annmarie and her incredible talent, guided under the leadership of NCS art teacher Donna Torrez.
Annmarie's artwork will be on display in the through January 25th at the Leu Center for the Visual Arts located at 1900 Belmont Boulevard, Nashville, TN 37212. Congratulations Annmarie!