Top News Stories
An Interview with Student Director Anna Jones
September 29, 2017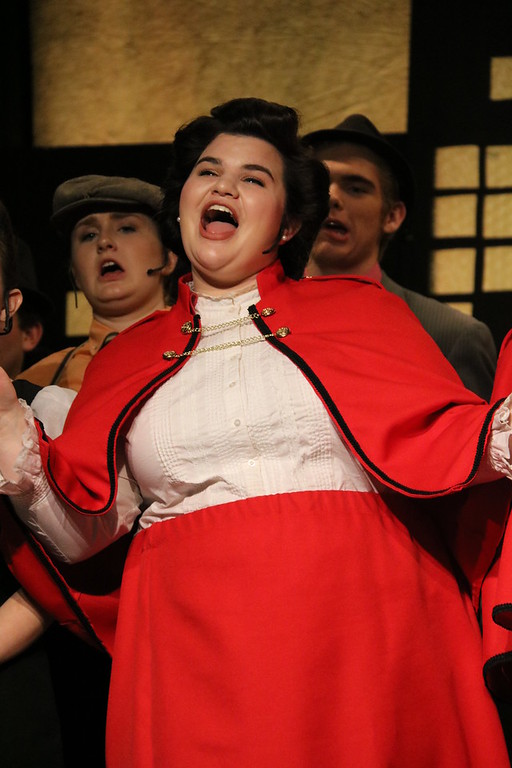 This past weekend, NCS elementary, middle and high school fine arts students performed in the One Act Weekend featuring Alice in Wonderland Jr. and Schoolhouse Rock Live! The middle school performance of Alice in Wonderland Jr. was directed by one of our very own students, junior Anna Jones.
Anna has performed in many shows at NCS, including Lion King Jr.(Rafiki), Into the Woods(Little Red), Guys and Dolls(General Cartwright), and James and the Giant Peach Jr.(Earthworm). This was her first time acting as student director of an NCS performance. We recently interviewed Anna about the experience and here is what she had to say.
Why did you decide to take the role of director for Alice in Wonderland Jr.?
I have always wanted to be in the staged version of Alice in Wonderland and when I heard the middle school was doing it, I knew that I have to be involved somehow. I applied for a position on the team by writing an essay, and here we are.
How is directing different from acting in a show?
It is completely different from acting. Directing is super hard. There are so many things that the director has to do that I didn't even expect. I have learned so much from directing this show that will actually help in acting.
What has been your biggest challenge in directing this show?
Probably being able to communicate my vision for the show to little kids. When you are imagining something for a scene and you want it done, it becomes challenging trying to get kids to do it right.
You are directing students from elementary and middle school. Tell me about your experience with the cast.
It has been amazing. They all have so much energy that has been fun channeling into their passion for theater. The middle schoolers have been such good influences on the elementary students as well.
What should audiences know about this show before coming to see it?
That I just wanted the kids to have fun during this show. Above anything else, I wanted this to be a fun and positive environment for these kids.
Is there an underlying message or thought you want audiences to take away from this show?
The big question in this show is "whooo areee youuuu?" Alice goes through wonderland and changes a lot and however much she changes, she always finds out that somebody doesn't like her, and she doesn't quite fit in. Through the show she learns who she is. I want audiences to think about that question throughout the show and find out what it means to them.
What are your hopes for the future of NCS theater?
I really hope that we keep growing and blossoming like we have these past two years. I really want people to keep joining the theater program and experiencing what's it like to be in the middle of it.
If you missed the performance, you can watch it here!
Alice In Wonderland (junior)_Nashville Christian Middle School Production 2017 from patrick sheehan on Vimeo.
SaveSave