Top News Stories
Meet Sergeant Miller
March 05, 2019
With th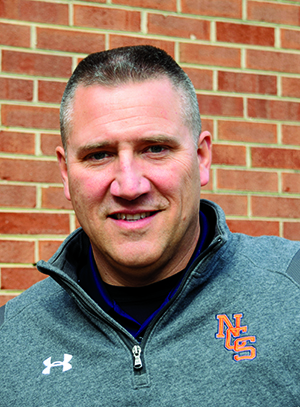 e need for increased security measures in schools at an all-time high, NCS has made massive strides over the past couple of years, including hiring a new Director of Security, Bill Miller. Sergeant Miller comes to us with 30+ years in law enforcement with the Metro Nashville Police Department. During that time he spent seven years as a patrol officer, six as a School Resource Officer (SRO) in metro schools, 12 years as an SRO sergeant managing 19 SROs and 15 schools. He also spent five years as a patrol sergeant and has training in school safety and security, NASRO training, critical incident management training, national incident command system training, FEMA field force command training, and CPR and basic first responder medical training, just to name a few. Sergeant Miller's love for kids is also shown through his 20 years serving as a part-time youth pastor for his church. Becoming a part of a Christian school as the Director of Security was a perfect fit for him when he decided to retire last year from the Metro Nashville Police Department.
When Sergeant Miller first arrived on our campus, several new security measures were already being implemented. He took some time to carefully assess our entire campus for safety and made his recommendations this past fall. At the annual auction fundraiser, NCS families were asked to raise a paddle in support of this effort and donate. The Nashville Christian community showed its support through incredible generosity and exceeded our goals, allowing us to hit everything on our list!
Some of the major additions to our security that have been implemented this year have to do with hardened access control, making it much more difficult for someone to gain access to our school without being screened. We have added more access control with proximity cards and readers, we re-keyed the entire NCS campus, put security laminate on all glass entries, and most recently implemented the new RAPTOR system which screens all visitors to see if they are listed on the national registry for sex offenders.
Sergeant Miller has already added so much to our school with his presence and by leading the charge to secure our campus for our students. If you see him around, be sure to introduce yourself and let him know you're glad he's here!