Top News Stories
Tristan Hogan Scores with State Title
November 28, 2016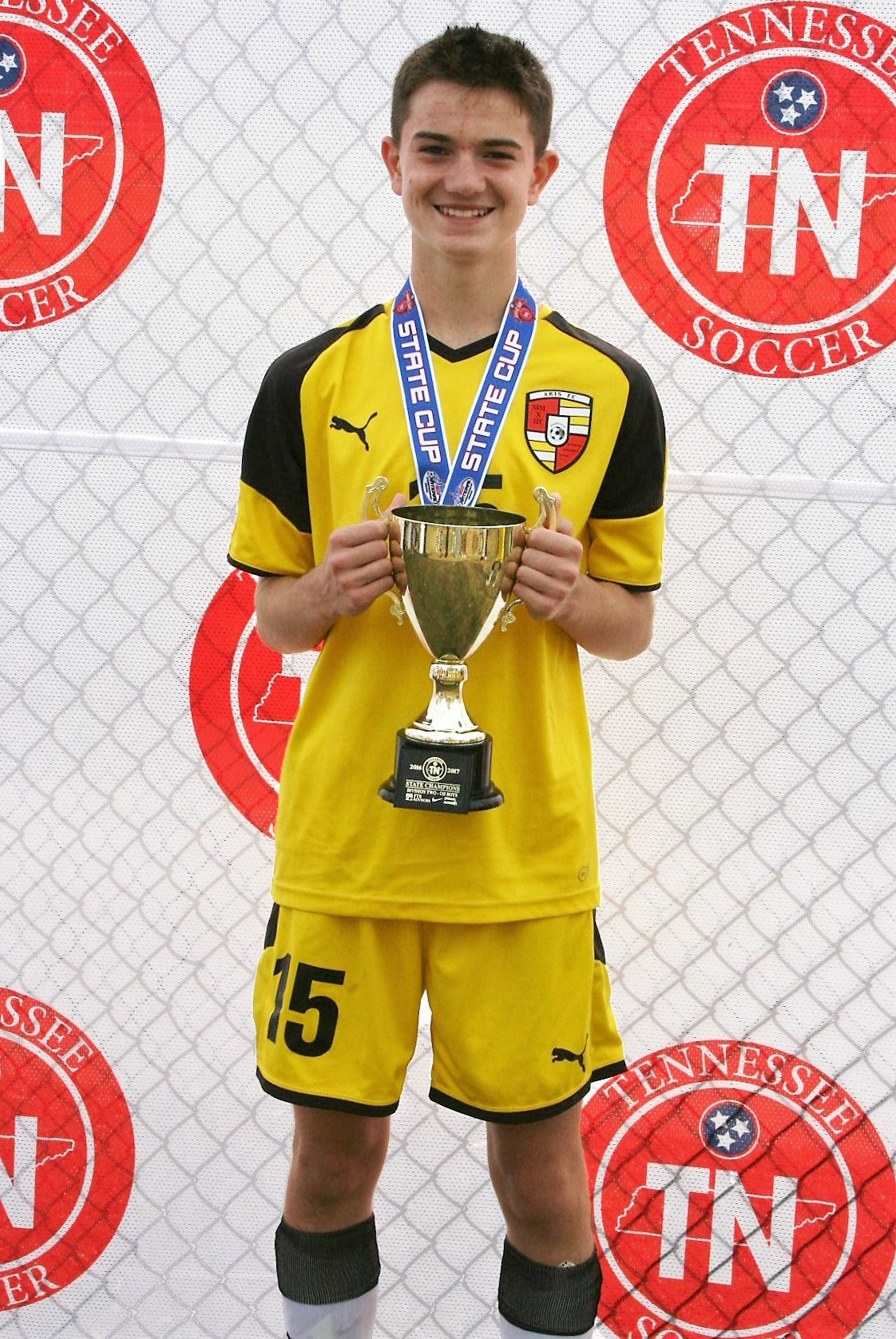 This is NCS freshman Tristan Hogan's second year playing soccer with Aris FC Black U15 based out of Brentwood, TN. His team was recently the first from this club to win a state title!
Over the summer Tristan's team qualified to play in the Tennessee State Cup on November 4 - 6 in Murfreesboro, TN. On November 6th, the finals were played at Richard Siegel Soccer Complex in Murfreesboro, and Tristan's team, Aris FC, won against Lobos of Memphis, TN 3-0! The team is coached by Diego Figueroa of Peru. Coach Figueroa played at Belmont for four years at Belmont and this is also his first state championship with an ARIS FC team.
Tristan and five of his teammates are also the Southeast Regional Champs for 3v3 Live in the U15 boys bracket. This is where you have only 3 players on the field at a time with no goalie. Over the Thanksgiving holidays, they played in the Nationals Finals in Nashville at Edwin Warner Park and took 1st in the Silver Division!
The team is now preparing to play in the Region 111 South Presidents Cup June 13 - 18 in Tulsa, Oklahoma at Mohawk Soccer Complex. Tristan would like to go on to play college ball and perhaps make the Olympics Development Team one day.
Congratulations Tristan! We're so proud of you hard work and great accomplishments!