Top News Stories
Alumni Laurel Frazier Returns to First Grade at NCS
February 02, 2016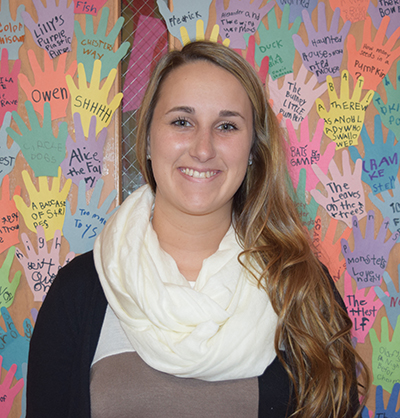 Though Laurel Frazier graduated from Nashville Christian School in 2009, she has continued to be a familiar face around campus. From aftercare to summer camps to substitute teaching and now as a student teacher in Mrs. Overbay's first grade class, Laurel serves her alma mater well. We recently spoke with Laurel and asked her about her experience at NCS and why she decided to come back to do her student teaching with us.
We are excited and blessed by your return to Nashville Christian as a student teacher. Share what led you to choose a career in education.
I actually started off in nursing and decided that is not what I wanted to do. So, I moved back home and started working in the aftercare program at NCS. Then I started to sub and realized that I really enjoyed subbing. I think subbing was the turning point of when I decided I wanted to get my degree in education.
We are honored that you decided to do your student teaching at NCS. Why did you decide to come back to your alma mater?
Nashville Christian has always been a home to me. I feel very comfortable and knew that I would get the support I needed. I started off working in aftercare and when I started going to WGU I knew that I wanted to do my student teaching at NCS because it is a great environment.
Who was a teacher who made an imprint on your life when you were a student at NCS and how?
I think the teacher that made an imprint on my life is Mrs. Harper. She pushed me to be a better student, and I believe she prepared me for college. I could always tell she cared and wanted all her students to succeed.
What has been one of the most rewarding aspects of your work so far as a student teacher?
I think the most rewarding aspect of my work as a student teacher is seeing the light bulb go off and know that students are learning. It's very exciting to see students enjoying learning.
What do you enjoy doing when you are not working?
Well, I just got a puppy, so I enjoy playing with him and spending time with him.