Top News Stories
Eagle Wrestlers off to a Good Start
December 12, 2016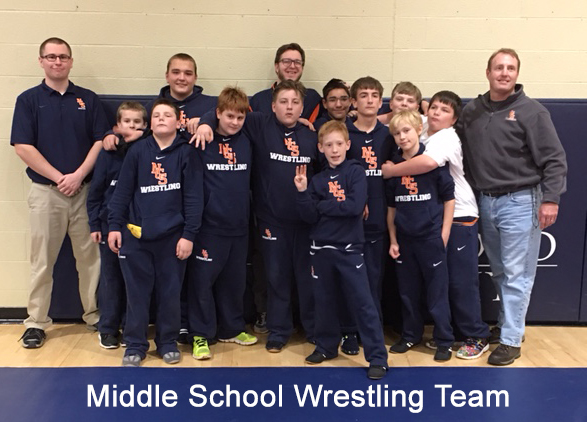 The Eagles Wrestling program kicked of their 2016-2017 season this past October. The Middle School got things started with a record turnout of 15 kids, including many 6th and 7th graders who were new to the sport. The young Eagles squad also moved into a new conference this season, wrestling in the HVAC against other area private schools. With their numbers up, NCS was able to field a wrestler at just about every weight class, making them extremely competitive in their inaugural HVAC season. The Eagles defeated DCA, Grace Christian, FRA and Ensworth. NCS wrestlers wrapped up their season with an excellent showing at the HVAC tournament. Three wrestlers, Ian Rogers, Joshua Cottrell and Richmond Flowers, brought home hardware.
The High School Eagles wrestling team has had several wrestlers place in the State Tournament over the last two seasons and look to build on that success this year. The team most recently traveled to the Charlie Bruce Duals Tournament in Fultondale, Alabama to compete with teams from all over Alabama and Florida. The team won 70 percent of its head to matches with dominant performances from several wrestlers. Adam Young, Joseph Curley, Joseph Dyer, Aaron Gray and Cade Thompson all finished the weekend undefeated. 8th grader Ian Rogers went 4-1 over the weekend.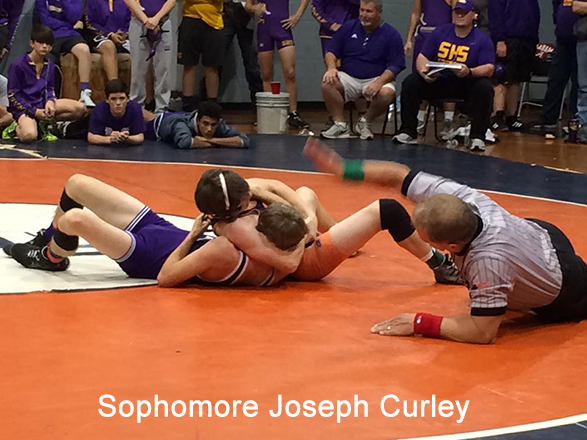 The High School team will be working Christmas break in preparation for four tough regional matches at the beginning of January. NCS will host Hume-Fogg and MLK on January 5th and East Lit and Stratford on January 10th. These matches will be pivotal in the Eagles' goal of a regional championship and earning a trip to the State Duals Tournament. Also in February, the team will take part in the Region 3 Individual Tournament at Page High School. This tournament will determine who will wrestle in the State Tournament in mid February.