Top News Stories
Volleyball
October 06, 2020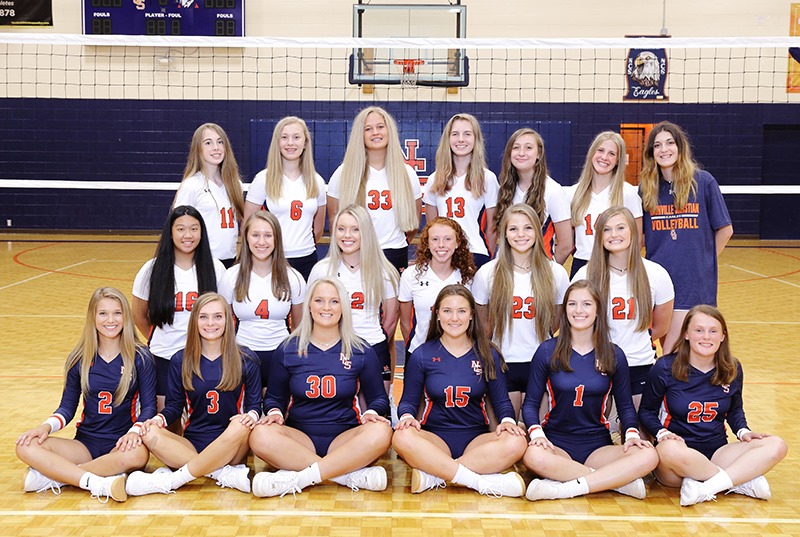 Through the challenges of not knowing whether we would have a season, to the day-to-day adjustments for everyone's safety, this year's Lady Eagles Volleyball Team showed fortitude, a winning spirit, and unending support for their team. The best part of this team was their love for each other and their determination to keep going in the face of so much adversity. This team was tough, faithful, incredibly talented, and worked hard from day one!
The Lady Eagles finished their season with a regional showing and an impressive record of 13-3.
Four players were chosen for the All-District Team:
Sr. Hailey Hackett who finished the season (and her high school career) with over 1,000 digs.
Jr. Mackenzie Steele with 50+ kills for the season and 22 aces
Jr. Sophia Vance with a 2.5 serve receive percentage, 256 digs, 32 kills, and 38 aces
Sr. Lynnlee Page with 12 blocks for the season and 30+ kills
Two players made the District All-Tournament Team:
Jr. Mackenzie Steele
Sr. Whitley Miller with 200+ assists
Let's show our support for these young ladies and congratulate them on a great season!