Top News Stories
House of Honor Spreads the Word to End the Word
April 17, 2019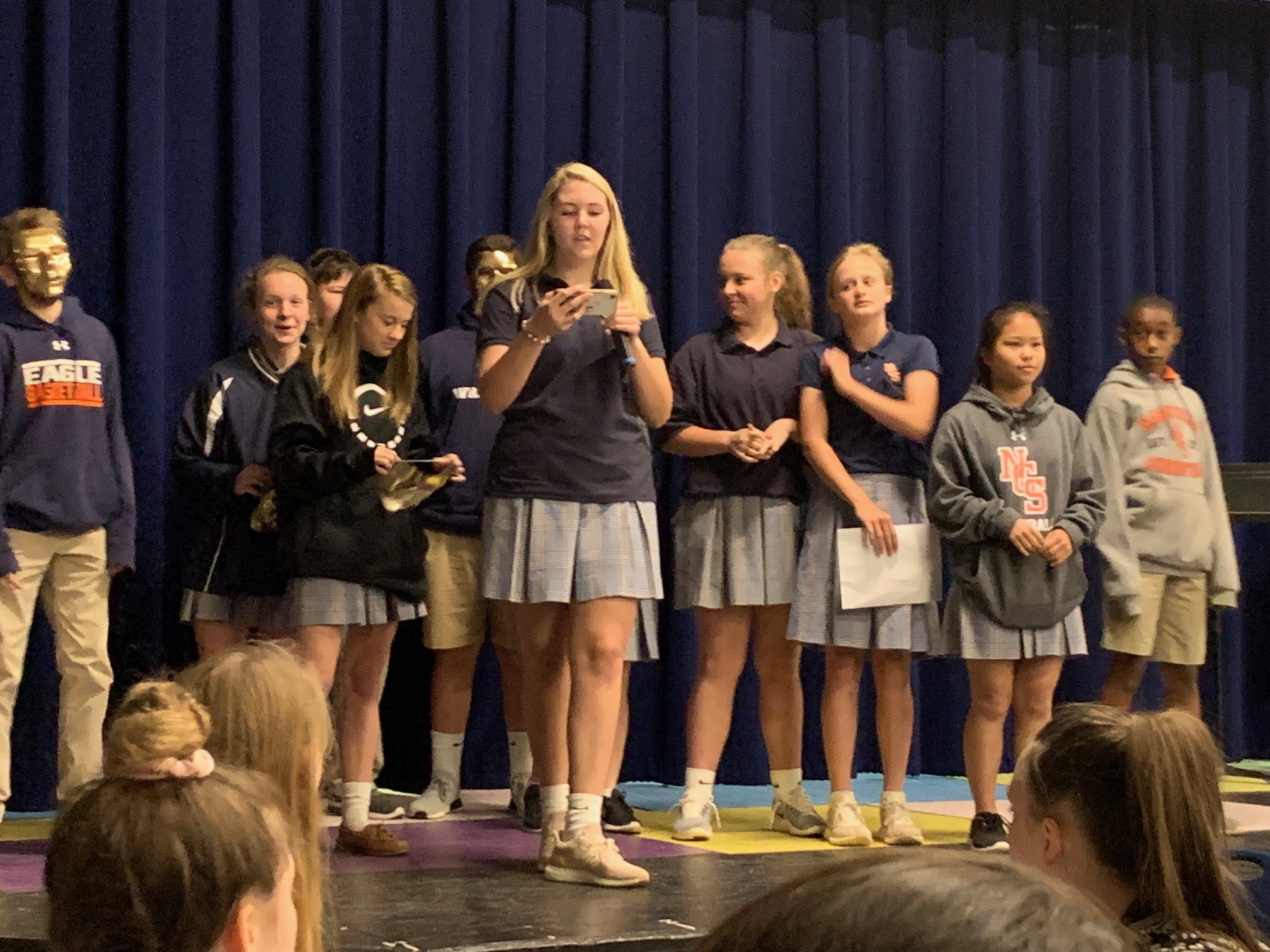 Instead of running a fundraiser this nine weeks, the middle school house of Honor wanted to run a social campaign to help the organization "R-Word: Spread the Word to End the Word." This organization works to help eliminate the R-word "retard(ed)" from being used in inappropriate ways. This social campaign asks people to pledge to stop saying the R-word as a starting point toward creating more accepting attitudes and communities for all people.
Use of this word is often an issue in middle schools. The house of Honor wanted to educate NCS middle school students and ask them to commit to not use the R-word and be more aware of their language in general. They also bought wristbands in support of the campaign and handed them out to middle school students who agreed to commit to not using the word any longer.
Way to go house of Honor! You truly exemplify our mission of being "a Christian, authentic, dynamic school equipping students to be global leaders." You have shown strong leadership and have taken a great step towards changing your world!