Top News Stories
Eagles Football Teams Soars Again This Season
December 09, 2019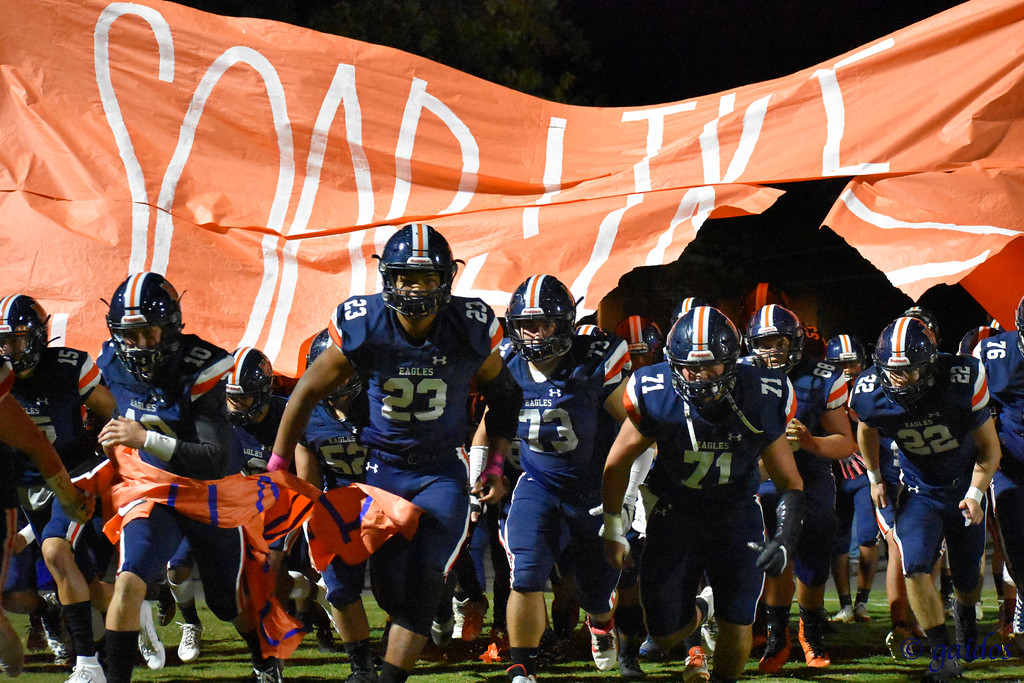 Congratulations to the Eagles varsity football team on another great season! "This team won our first Region championship since moving into Division II three years ago, going 11-1 on the season. We showed great resilience throughout the season, and I think our senior leadership was the catalyst for that. With only six seniors, we had a very young team. However, those six all played key roles in our success on offense, defense and special teams. Heading into the off-season, our returning players are dedicating themselves to improving on our semifinal appearance from this season," said Head Coach Jeff Brothers.
Many members from this year's team have received additional accolades for their performance this year.
Division 2A West Region Defensive Player of the Year - Harris Adams
Division 2A West All-Region Team
1st Team - Dakota Owens, Martease Edwards, Darian List, Micah Fann
2nd Team - Jaelyn Marsh, Aaron Gray, Nick Bozich, Matt McClary, Jacob Bates, William Spence, Brayden Bonds, Lucas Kline
Honorable Mention - Josh Strickland, Aiden Humes
Division 2A West All-Academic Team - Nick Bozich, Matt McClary, Cavin Phung
Tennessee Sports Writers D2A All-State - Harris Adams, Martease Edwards, William Spence
Tennessee Football Coaches Association All-State - Dakota Owens, Micah Fann, Harris Adams, Aaron Gray
National Football Foundation Scholar Athlete Award – Aaron Gray
Burlsworth Award -Aaron Gray
Nipper-Hancock Civitan Award – Brayden Bonds
Academic Achievement Award – Matt McClary
Senior Eagle Award – Micah Fann
Seniors Micah Fann, Dakota Owens, and Aaron Gray all have offers to play at the collegiate level.
We are so proud of all that these talented young men have accomplished this year and look forward to great things ahead! Go Eagles!