Top News Stories
NY Missions Day 4
June 09, 2016
NCS Graduate Austin Bishop and rising Seniors Brady Simpson and Andrew Sullivan share about Day Four on the NY Mission Trip!
Austin Bishop - Group One
Today, we began the morning with a devotional, where we were reminded that no matter how tired we may be, we are to not grow weary from being the hands and feet of God as we serve those who need it. First we went to a food pantry in Harlem, where we had the opportunity to assist people in shopping for their food. We had an interesting challenge because of the language barriers between us Nashvillians and the people of Harlem. 98.6 percent of the people spoke Spanish and zero English. Because of this, we had to work together to understand what they wanted in order to help them shop. Next we went to an Arab-American after-school program and had the opportunity to play games with kids and assist them in their homework. All in all, we grew together as a team to accomplish the mission that was set for us.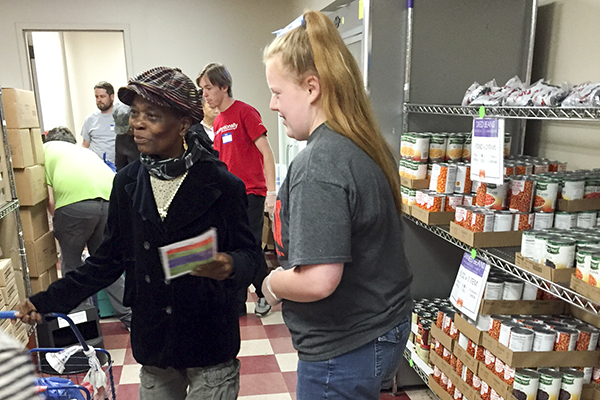 Brady Simpson and Andrew Sullivan - Group Two
Yesterday we went on a prayer tour. We started in China Town and Little Italy. We then made our way through Grand Central Station, Upper East Side, Harlem, Madison Square Garden, and the 911 Memorial. We were told not to speak but to observe the surroundings. We stopped in parks, under bridges, in the subway station, etc. Our guide would read us facts and statistics about the area. We learned about serious issues that affect God's people...labor trafficking, sex trafficking, poverty, homelessness, conflicts in community, and took a moment to reflect on September 11, 2001. We then took hands and prayed about the issues these areas face everyday. We are grateful to CSM and their focus on prayer. New York City is prayed over every single day of the summer.