Top News Stories
NCS Gives Big at the Annual Auction
November 19, 2017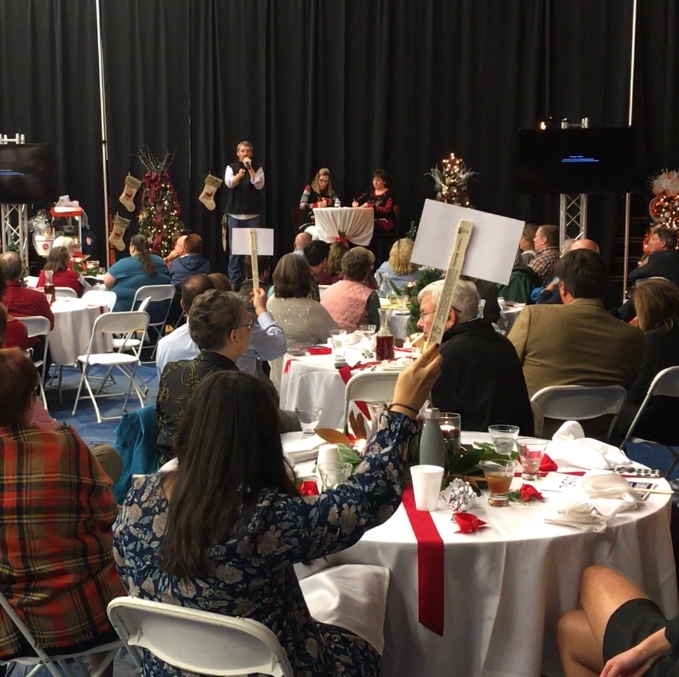 It was another great year at the NCS Auction Fundraiser! The theme was "Festival of Trees," and with the twinkle lights and carollers, everyone got into the giving spirit. Three of the live auction items this year were fully-decorated, themed Christmas trees donated by elementary families. The middle school contributed four themed gift baskets, including a Nashville themed basket with a football signed by the Tennessee Titans own Marcus Mariota. High schoolers donated gift cards for the auction's "grab and go" Christmas tree where donors could pay full price and walk away with the gift card without haggling.
After a delicious dinner donated by Martin's Bar-B-Que, it was time to begin the bidding on our live auction items. First up was the "Best of Live" drawing. Tickets for "Best of Live" could be purchased for $60, and the winner received any live auction item of their choice. This year's winner was Tim Jarrell, and he selected a helmet signed by the entire 2017 football team. Some of the other items auctioned off during the live auction were beach vacations, a trip to Disney, a special Luke Bryan concert package, and box seating at a Predators game.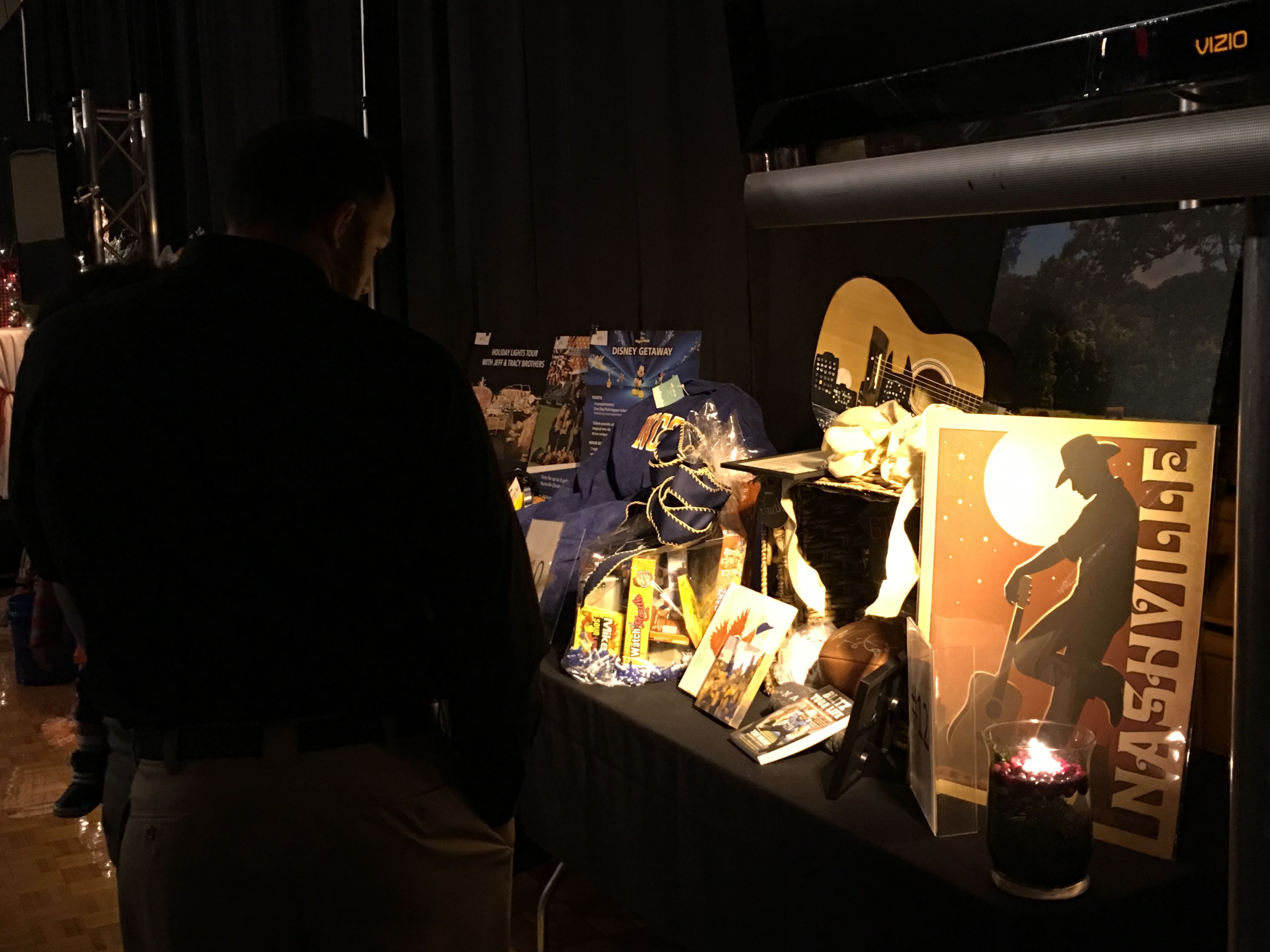 The silent auction was also a huge success with a variety of great selections including jewelry, spa packages, a chance to be principal for a day, and a guitar signed by Loretta Lynn.
The auction ended with a special "Paddle Raise" with all donations going towards increased security measures at the school. Our goal was $20,000 and in less than five minutes, 41 members of the NCS community raised their paddles and together they gave $22,000! Overall, funds raised at the annual auction were $67,000!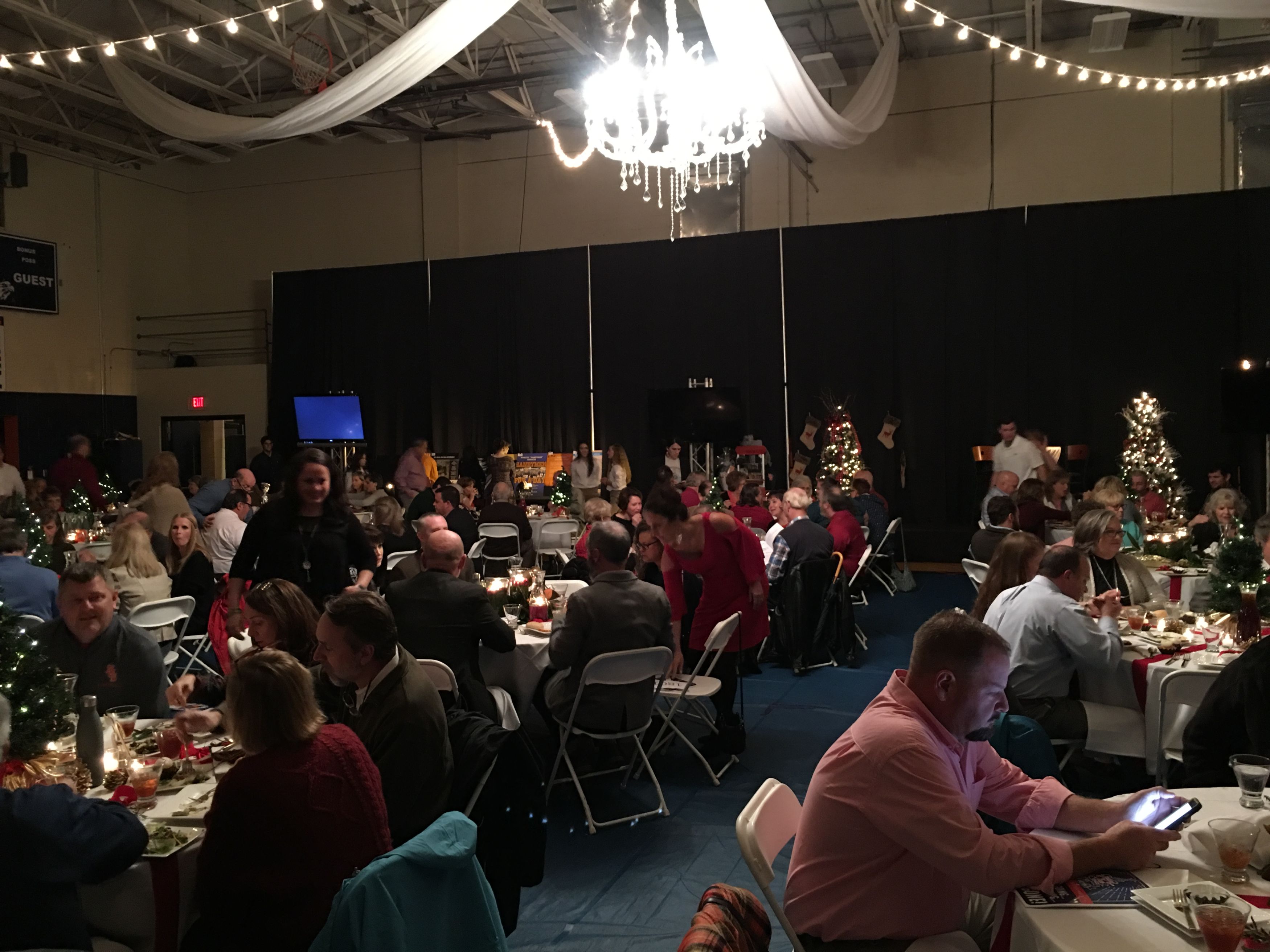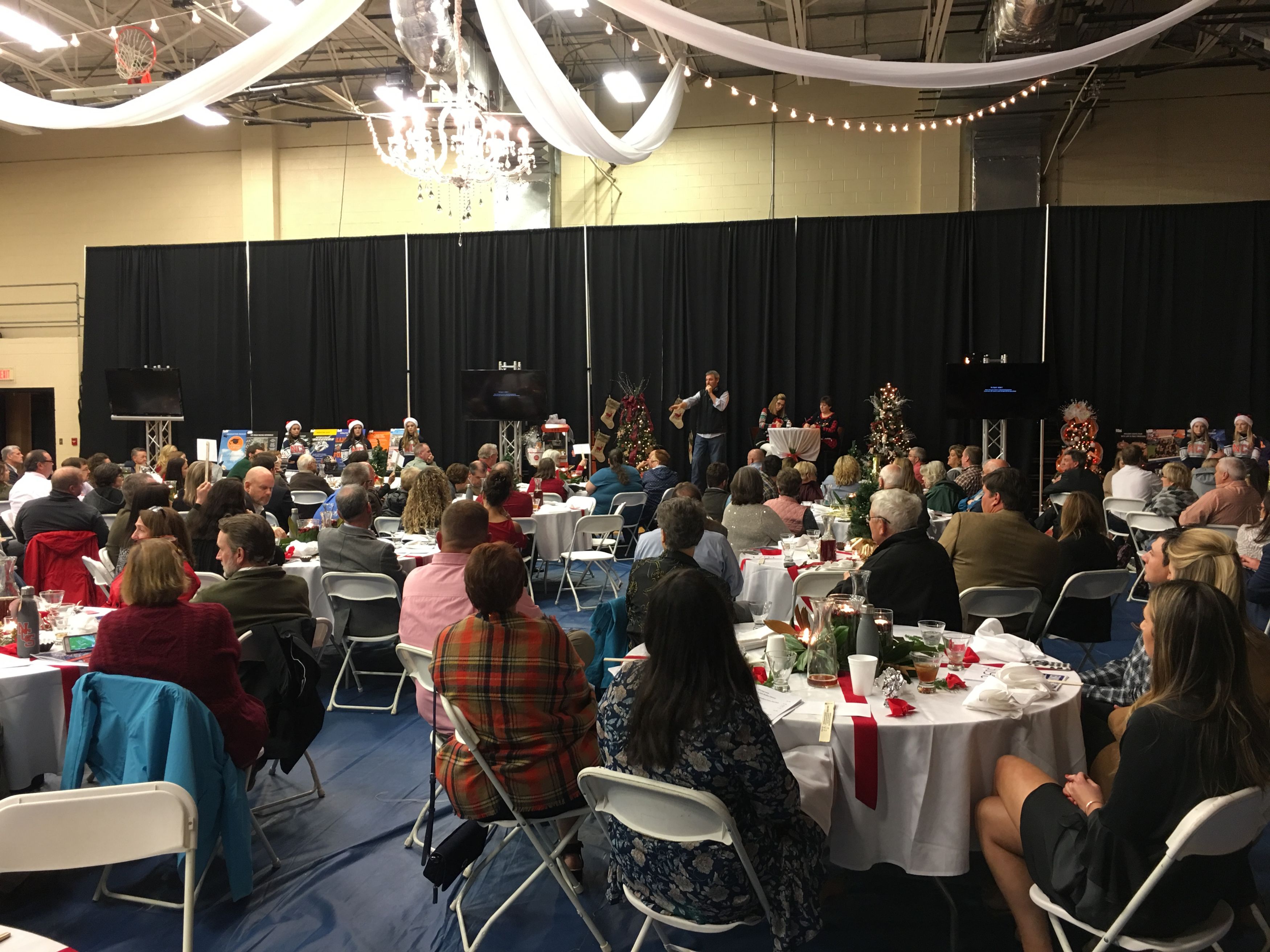 We want to extend a special thank you to all of our sponsors:
Gold Sponsors ($2500+): Hopkins-Page (alumni Kevin Hopkins and current and alumni grandparent Terry Page), Martins Bar-B-Que (current parents Patrick and Martha Martin), and Enterprise Solutions (alumni and alumni parent Mike Campbell)
Frankincense Sponsors ($1500+): Dr. Sharon Roth with Roth Wellness & Chiropractic and Laurie Metcalfe (current NCS grandparent) with Lagniappe Custom Jewelry
Myrrh Sponsor ($800+): Legends Bank
We would also like to thank the Auction Committee and all of our volunteers for your time and service. We could not have done it without you! We are NC