Top News Stories
Many Accolades for the 2017 Football Team
November 18, 2017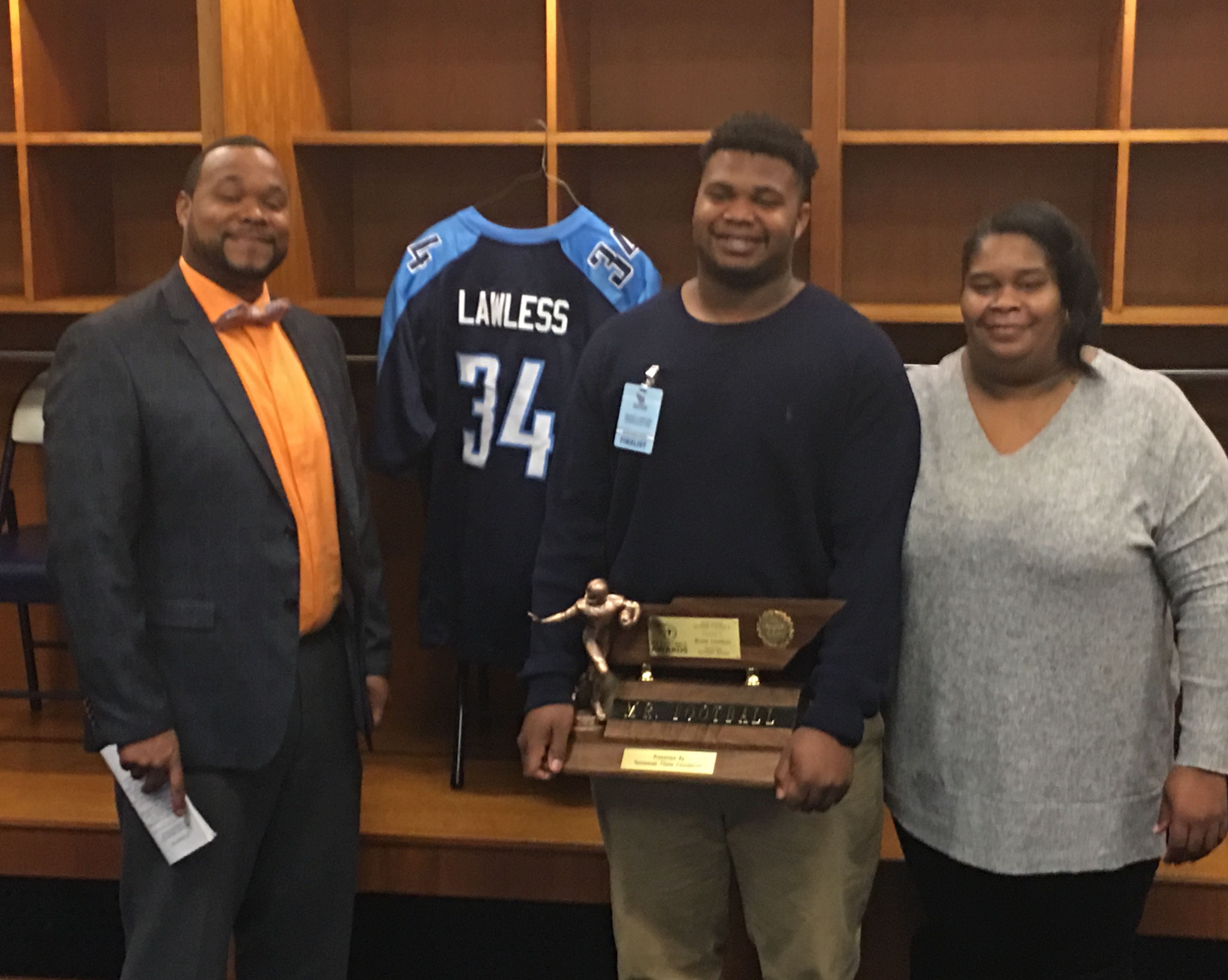 The Eagles football team ended their season with a lot to celebrate and be proud of. The team boasted not one, but two Mr. Football finalists, with senior Brant Lawless being named the Tennesse Titans Division II – Class A Mr. Football for 2017. Brant had 35 tackles for the regular season, 10 1/2 tackles for a loss, 9 1/2 sacks, and one fumble recovery. Brant was also selected for the 2017 Toyota East/West All Star Game and was named an Army All-American. We are so proud of Brant and can't wait to see him on Saturdays next year playing for the University of Tennessee.
Junior Xavier Myers was our second Mr. Football finalist, and while he may not have won it this year, his accomplishments on the field left everyone impressed. For the regular season, he had 31 touchdowns, with 185 carries for 2,174 yards rushing.
The All-Region Team was recently named, and there were lots of talented Eagles on the roster.
D II – 1 A West All-Region Team
Offensive Player of the Year: Xavier Myers #26
Defensive Player of the Year: Brant Lawless #34
Athlete of the Year: Jesse Watson #4
1st Team Offense:
OL: Jack Elliott #76, Maverick Marlin #79
1st Team Defense:
D-Line: Jack Elliott #76
Linebacker: Sid Morris #22
DB's: Bobby Bowling #3, Zach Young #12
2nd Team Offense:
WR: Bobby Bowling #3 – Nashville Christian
OL: Warren Hanson #64 – Nashville Christian
2nd Team Defense:
D-Line: Aaron Gray #73 – Nashville Christian
LB: Jesse Parrish #50 – Nashville Christian
Honorable Mention:
Will Irwin #5, Hayden Jarrell #53
Academic All-District Team:
Jack Elliott #76, Chad Kinnard #16, Will Irwin #5
Great job Eagles! We are proud of you and look forward to another great season in 2018. We are NC!