10th Annual Hoops "4" Hope Pink Out
NCS wil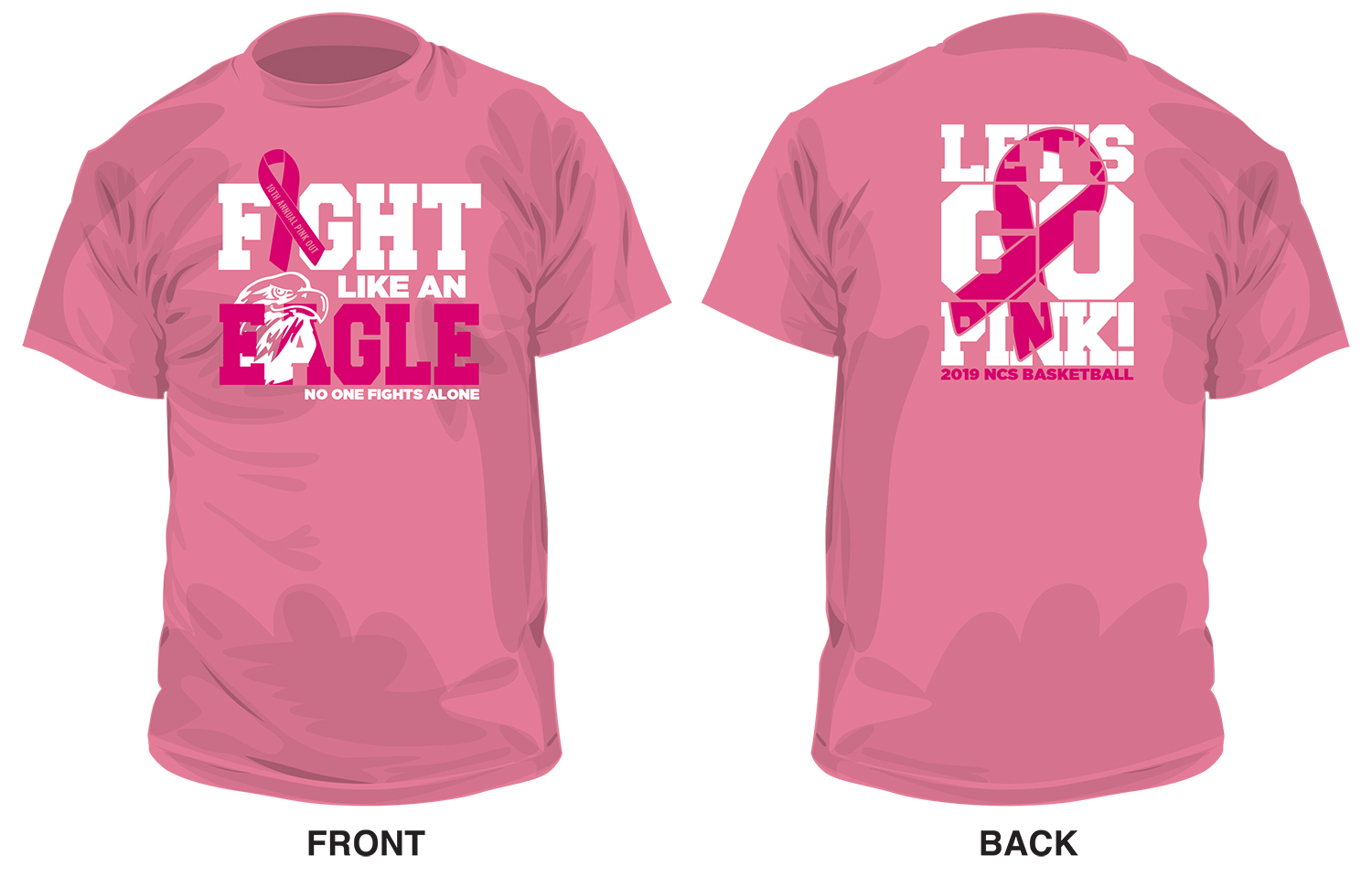 l be hosting our 10th Annual Hoops "4" Hope Pink Out on Tuesday, January 29th during our basketball game against Davidson Academy.
This year we will also have our middle school participating in games that afternoon as well. Please come out and show your support for our friends and families who have been affected by breast cancer. This year we will be donating 10% of the proceeds to the Susan G. Komen Foundation and the additional proceeds raised will go to help with medical expenses of one of our NCS family members.
We will be selling a newly designed "NCS Hoops 4 Hope" t-shirt for $15 and will be giving all of the survivors in attendance a pink t-shirt. Order online here or turn in your money in to the office by January 22nd. A limited supply of extra t-shirts will be ordered to sell at the game. If you would like to add a friend or family member's name to the game program, please email me their information. We will have a section for survivors and those who have lost their courageous fight. Please also let me know if you are a survivor or know of a survivor that will be coming to the game. We would like to make sure to honor everyone.
We will have several opportunities for you to give a donation the night of the pink out. We will have a soup supper beginning at 5:00pm and continuing throughout the games until we run out. We only ask that if you choose to eat, please leave a donation in the bucket. We will also play the Heads or Tails game for an awesome prize during halftime of the girls game. Tokens will be sold for $10 for your chance to play. Last year the prize was a 32" TV!
If you would like to be a sponsor of this event, please contact me at pagea@nashvillechristian.org or 356-5600. Any donation would be greatly appreciated! Thank you for your continued support!