Top News Stories
NCS Students Take the Floor at the State Capitol
January 20, 2020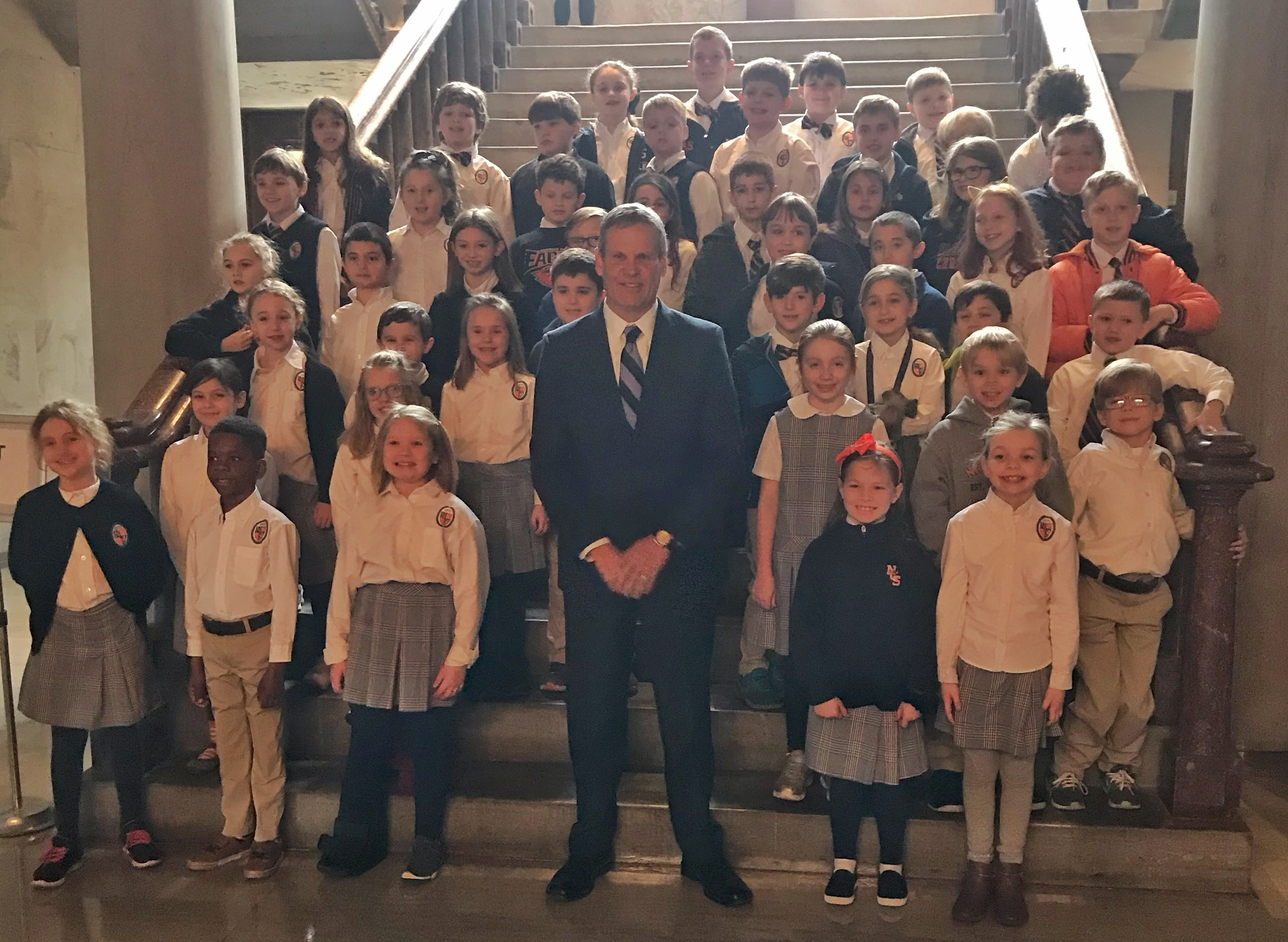 Our 2nd and 3rd grade students had a memorable visit to the State Capitol where they were able to meet many of our state representatives and our governor, Bill Lee!
The students asked all kinds of questions as they sat at the desks of our representatives and used the microphones when we they were called on to speak. A lobbyist spoke to the students to make sure they understood what their votes were about and to help them make a good decision before they voted on a few "laws" using the same buttons our representatives use. After careful consideration, they voted against being out of school on Friday!
Thanks to all who helped make this such a special and interesting field trip for our students!