Top News Stories
NCS 7th Grader Kate Pearson Publishes Her First Book!
December 13, 2016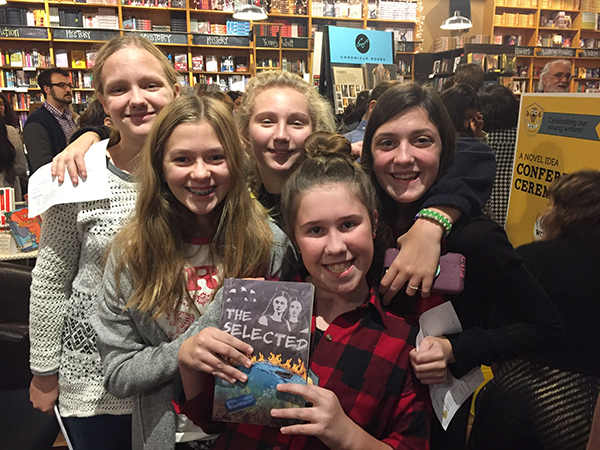 When Nashville Christian 7th grader Kate Pearson started a book club with her friends last year, she never dreamed they'd be celebrating the launch of her first book a few months later! This adventure was all born out of the friendships Kate has at Nashville Christian School. Last year she and her friends started a 6th grade reading club and began to "crowdsource" a book together. Each would write a chapter and then email the story to the next person. Kate was having such a good time, we decided to find a summer camp for writers.
A Novel Idea (ANI) is a 30-day writing camp designed to teach kids how to write and publish their very own novels. During the summer, Kate learned new technical writing skills, gained an understanding of a novel's framework, and organized and produced a final manuscript on a very tight deadline. The ANI program nurtured and challenged her to find her voice, conquer her "inner critic" and bring her imagination to life. As Kate put it, "writing a novel taught me that I really can do anything I put my mind to!"

Here's a synopsis of her book, The Selected:

Identical twins Natalie and James uncover a shocking discovery at their new boarding school that will change their lives forever. While just getting settled in the new school, everybody back home gets kidnapped, and it's up to Natalie and James to save their mom, aunt, and newborn cousins from the mysterious group called THE VOID. Alliances change, but Natalie and James can't give up, or they'll lose their family forever.
The Selected is now available for purchase online at this link: http://www.lulu.com/shop/kate-pearson/the-selected/paperback/product-22936941.html
Congratulations Kate! We know this is the first of many books to come, and we look forward to seeing where God takes you and your talents! We are NC!