Top News Stories
Nine New National Honor Society Inductees
December 08, 2016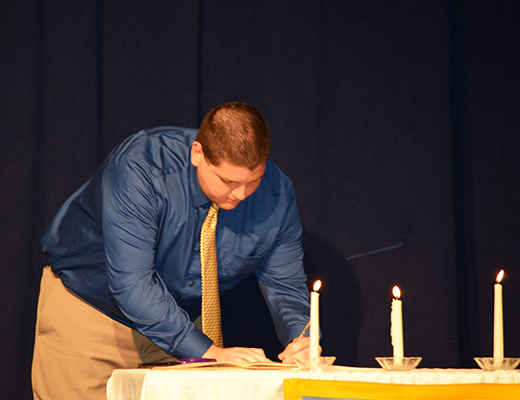 Congratulations to the accomplished students inducted into Nashville Christian School's chapter of the National Honor Society this morning! Caroline Armstrong, Grace Curley, Nathan Gaidos, Maverick Marlin, Cassidy Moore, Emily Osborne, Abbie Page, Bryce Pemberton, and David Whelan were recognized in a special ceremony today followed by a small reception with family and friends.
The National Honor Society (NHS) is the nation's premier organization established to recognize outstanding high school students. More than just an honor roll, the NHS serves to recognize students who have demonstrated excellence in the areas of scholarship, leadership, service, and character.
These nine distinguished students have certainly excelled in each of these areas, and we are so proud of their hard work and example. They have worked with diligence in the classroom, and served their school and community with passion and distinction.
We are proud of you!