Top News Stories
NCS TSA Chapter has Another Successful Year
April 10, 2016
Imagine students building manufacturing prototypes from their own design plans, writing and producing their own technical videos, and engineering and building solutions to a proposed problem using minimal classroom supplies. Imagine students answering STEM questions about flight, structural design, and leadership protocol, and holding state level offices in an international organization. Now imagine students competing and winning awards at the regional and state levels! This is the reality of our Nashville Christian School chapter of the Technology Student Association, TSA - only in its second year.
This year's TSA (Technology Student Association) State Conference was another success! Nashville Christian Junior Blake McKinney was the 2015-16 State President and is running for a national office for next year. Junior Maddie Spitzer was elected next years Sergeant-at-Arms for the State. Maddie and Maggie Shivers placed third at state for HS Problem Solving. Blake, Maggie and Maddie also placed third in HS Digital Video at the state level. Kenny Nguyen and Dominic Stephens also attended and competed at the state level in technology bowl and HS manufacturing prototype. We are so proud of these students and how hard they have worked this year. This is a huge amount of recognition at the state level for such a new, small chapter! To learn more, read Amanda Breeden's recent interview with Maddie Spitzer here.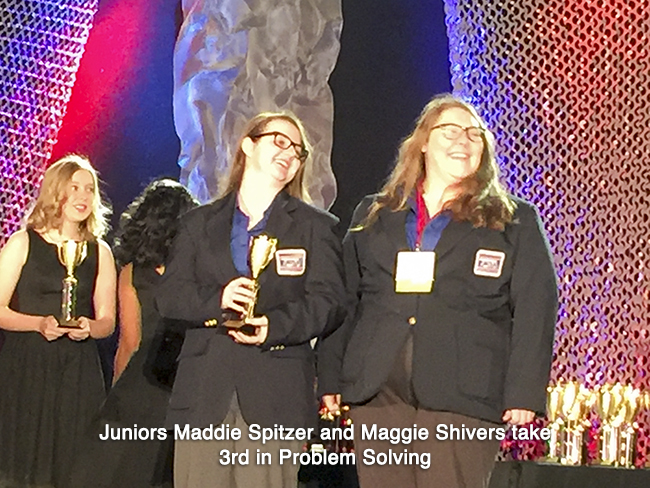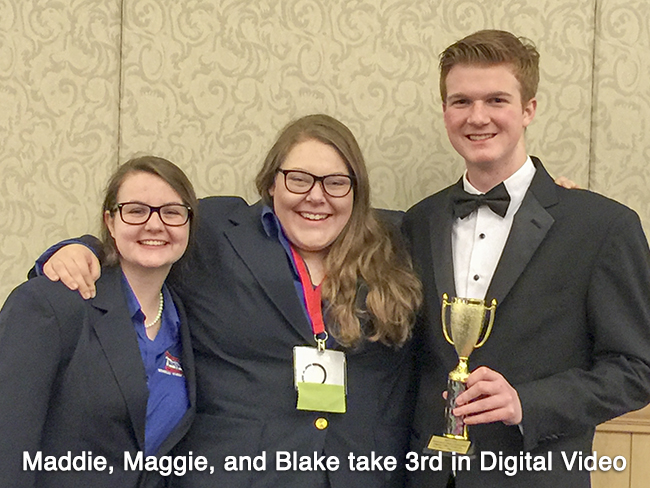 Our chapter is very excited about competing at the National Conference again this year and helping our own Blake McKinney run for a national office! We are currently fundraising for the conference - a great opportunity for these students to compete against other students from across the nation in STEM-based events. TSA members will be selling Krispy Kreme doughnuts to be delivered on Friday, April 29th. To order doughnuts, please see a TSA member or Ms. Shivers. They are $8 a dozen for glazed or $9 a dozen for chocolate, raspberry-filled or Kreme-filled. The TSA will also have a garage sale and are asking for donations. If you have any donations for the garage sale, please give them to Ms. Shivers by Thursday, April 28th!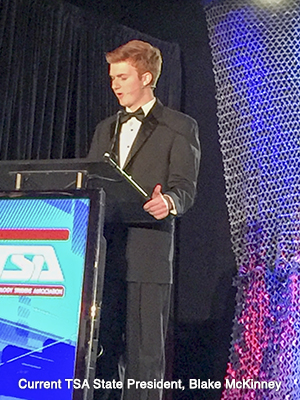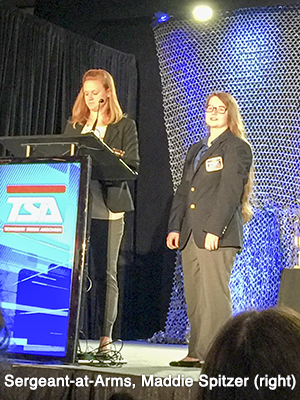 Any students interested in being a part of the NCS TSA, contact Mr. Morrison or Ms. Shivers about joining next year. We would love for more students to experience the thrill of STEM learning and competition!