Top News Stories
Students Show the True Spirit of ThanskGIVING
November 30, 2015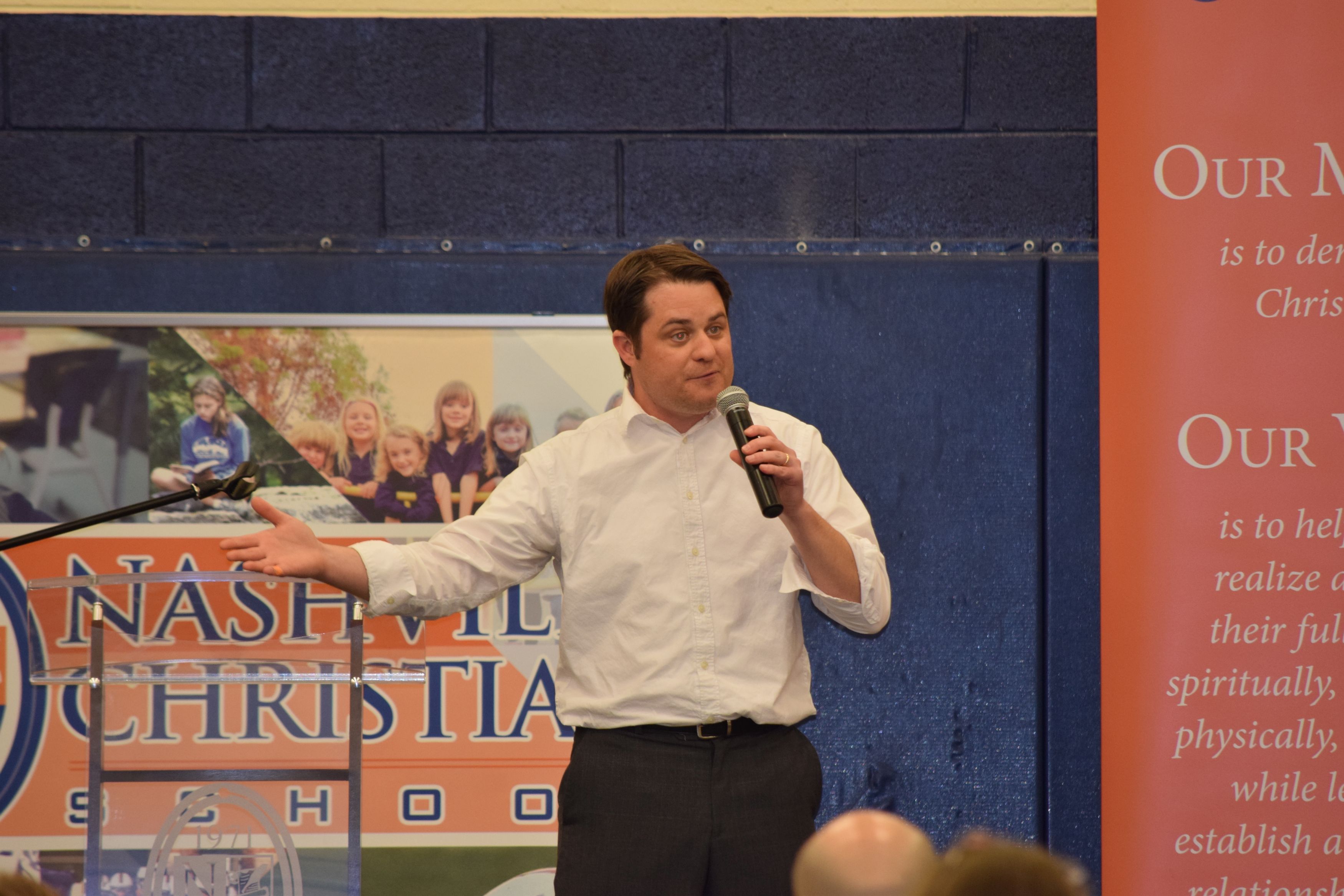 Every year, the Nashville Christian family has a special Praise and Thanksgiving Feast on the last day of school before Thanksgiving break. Each family brings a dish to share, and after a special service, we enjoy a meal together. The first graders shared Psalm 100, and the Entertainers sang for everyone's enjoyment. This year's special speaker was middle school teacher Josh Barnett. Mr. Barnett shared about his recent experience with a tumor that was affecting his vision. He had many difficulties along the way and spent several weeks in the hospital and at home recovering, but he shared how thankful he was for the Nashville Christian community. He even read from some of the handmade cards he received from students that encouraged him in the Lord as he healed.
After the feast, about 40 students and their families took the leftover food and boxed it up into individual meals to take to the homeless in downtown Nashville. The volunteers took the meals to areas near the Nashville Library, Nissan Stadium, under the Jefferson Street Bridge, and right here in Bellevue. Our student, staff and family volunteers handed out the food and offered prayer and bible study information. Everyone they encountered was very appreciative of the food and care.
We have so much to be grateful for here at Nashville Christian School, but we are especially thankful for the servant hearts of our students, facutly and families as they take the mission of our school "to demonstrate the love of Christ" out into the communitiy.