Top News Stories
Fall Retreat Grows Friendships
October 30, 2017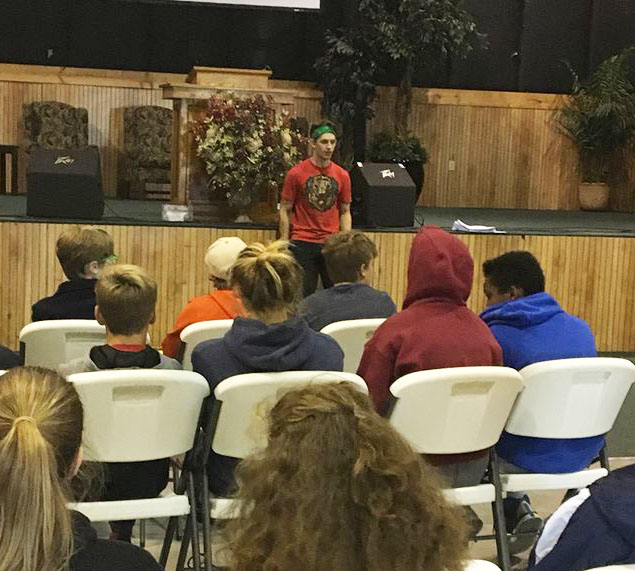 The 7th and 8th graders had a fantastic time at the spiritual retreat this fall. We were excited to have Coach Kayce Green and her husband Josh lead the worship songs. Jordan Davis, student minister at Church of the Hills, and Chandler White, a senior here at NCS, were our featured speakers and Scott Huddleston, youth minister at Western Hills, also joined in on the fun. The theme was friendship and choosing good relationships that help to glorify God. There was some quiet, reflection time set aside to focus on these friendships.
Of course fall retreats also mean fun! Prior to the rain moving in, there were lots of games including dodgeball, kickball, volleyball, and an all-time favorite, human foosball. When they moved indoors, the students had a blast playing "over the mountain" which gave the adults a big laugh.
Many friendships were strengthened over the retreat while our students spent time growing closer to God. A big thank you to Landry Smith, our campus minister, and our middle school faculty and staff for making this event possible. We also appreciate our parents for sharing your child with us this weekend!