Top News Stories
An Interview with Ryan Turbeville (Class of 2005)
September 27, 2017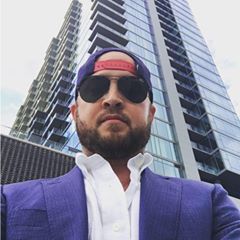 We recently had the opportunity to catch up with NCS alum, Ryan Turbeville, class of 2005. Ryan played football and was the president of the senior class, salutatorian, and voted "Most Likely to Succeed."
What is it like to be in real estate and development at this time in Nashville?
Real estate in Nashville is highly competitive. It's getting harder and harder to find deals where the numbers make sense. Someone told me a long time ago that they made all of their money on the deals that they didn't do. I try to keep that in mind and not be over eager or too leveraged. It's important now more that ever to work with a professional who can help you navigate tough negotiations and multiple-offer situations.
What sets you apart from other agents?
My team is consistently one of the top five teams in the nation for RE/MAX. We do that by utilizing the latest technology and not being afraid of change in an industry where many still cling to the status quo. A small example of that is that I shoot all of my listings in virtual reality so that out-of-state buyers can view the property just like they were there. Also, being a developer I have a better grasp on urban neighborhoods, construction, zoning/land use, and investment principles than a typical agent.
You recently presented an affordable housing solution at Pitch Nashville and won. What can you tell us about that?
The only real way to create more affordable housing is to drastically reduce the cost of building a home. This can only be done through innovation, but the current system makes it almost impossible. My idea is to create a prize where teams from throughout the world could compete to build a prototype that would solve this. The prize would be land donated by the city and $10 million raised privately. The city would also need to create a zone where existing building codes and regulations don't apply, allowing the freedom to innovate. If you provide people with the freedom and the incentives, then innovation is possible.
What impact did NCS have on you?
I made many lifelong friends at NCS. I was not only prepared for college in the classroom but through sports and other activities I learned what it was to be successful as a man.
Is there anything else you would like to share with us...a memory at NCS, those who influenced you the most...anything at all?
I have too many memories to pick just one. I would like to say thanks to all of my teachers and coaches for all they did for me and apologize for the times I had a little too much fun at their expense.